5K raises funds for COVID-19 research, honors lost loved one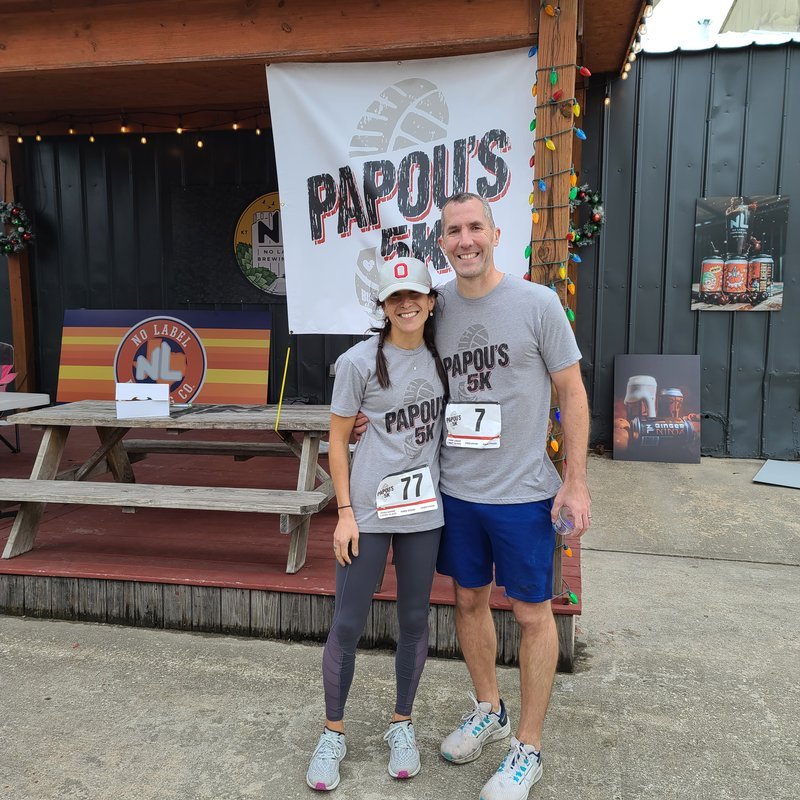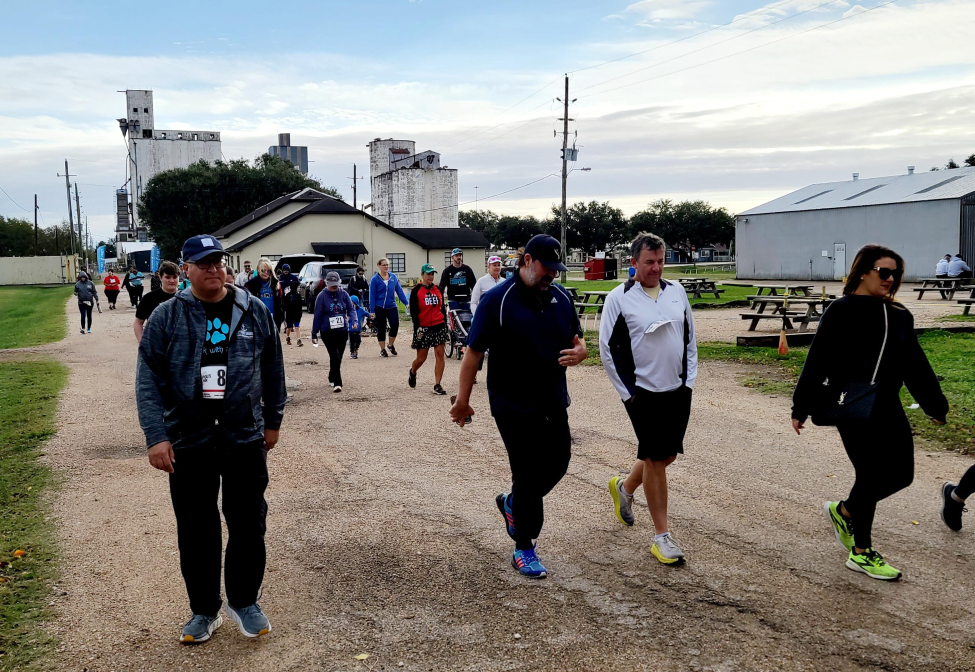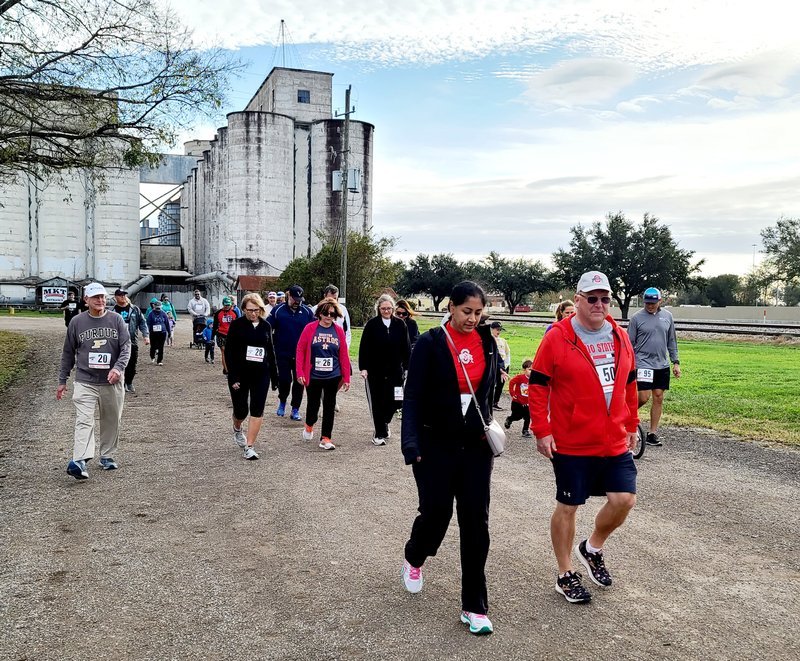 Krista Patlovich said the death of her father brought her family to their knees, but it was the love and support of the community that brought them back to their feet.
Patlovich organized "Papou's 5K" on Dec. 11 to honor her beloved father Nick Georgas, who died in December 2020 from COVID-19-related complications. The event raised more than $10,000 for COVID-19 research at The University of Texas Health Science Center at Houston (UTHealth Houston).
Georgas was never one to make a fuss or to dwell on something negative, so the family carried on with his motto, "It is what it is, and you have to move forward." But, as what would have been his 79th birthday approached, the family wanted to do something special to honor Papou and his legacy — move forward with a run.
Georgas lived an active life. He loved not only to run, but also ride bikes, get on his rowing machine, and play an occasional game of handball. His love and spirit for exercise was instilled in his two children, so a 5K run was a natural choice to honor him.
The event was an opportunity to remember Papou, but importantly it was also a way to give back to others who have been affected by COVID-19.
"Even though my dad wasn't treated at UTHealth Houston, we recognize the invaluable work the university is doing to help those affected by COVID-19. Health care workers continue to go above and beyond to care for individuals affected by the disease, and the research being conducted at UTHealth Houston is so important to help get us past this pandemic event," Patlovich said. "We felt that supporting COVID-19 research, to hopefully help others, was what Papou would have wanted most."
Patlovich is a graduate of UTHealth School of Public Health, and former employee of the university. She met her husband, Scott Patlovich, DrPH, assistant vice president of environmental health and safety, while pursuing her studies.
More than 187 people signed up to participate in the inaugural Papou's 5K run, including members of the UTHealth Houston community, as well as participants from various running clubs in the city. In fact, a local nonprofit running organization called FFP Running Clubs helped with logistics for the run, and several local businesses sponsored all costs for the run so that all registration fees could be directly donated to COVID-19 research at UTHealth Houston. Of the runners, 30 were virtual runners, opting to honor Papou by running in their own neighborhoods.
Patlovich said the event brought warmth and joy to her family.
"The holidays are going to be tough, but we are focusing on the continued path forward in life, which for us now includes seeking opportunities to help others who have been affected by COVID-19," she said. "This event allowed our family to come together with the community. That provided kindness in our hearts, which has been much needed during this long pandemic event."
Media Inquiries: 713-500-3030