Elena Luna selected for the American Evaluation Association Graduate Education Diversity Internship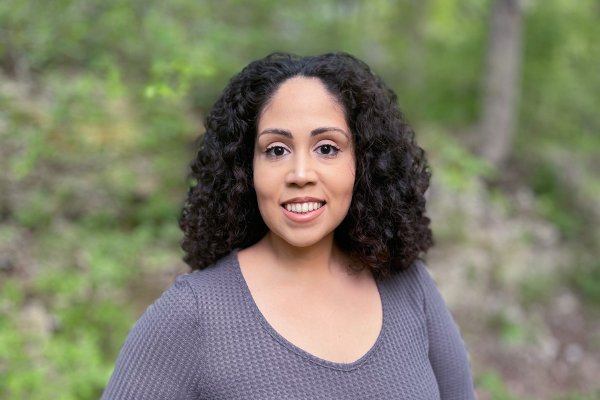 Elena Luna, MPH, CPH, a fourth year DrPH Candidate in Health Promotion and Behavioral Sciences, has been accepted to the American Evaluation Association's Graduate Education Diversity Internship (GEDI) program. Luna was selected for the position by the Sierra Health Foundation/The Center, Center for Evaluation Innovation (CEI), and Ripple Effect.
The GEDI program provides students from traditionally under-represented in the field of evaluation with paid internship and training opportunities. Interns of this program come from a variety of disciplines including public health, education, political science, anthropology, and more. Interns receive a stipend of $12,000 in recognition of their internship work based on completion of the internship and satisfactory finalization of program requirements
Luna joins the program's 18th cohort and plans to partner with the Sierra Health Foundation/The Center to develop and implement an evaluation project about youth media in addition to contributing to smaller evaluation programs.
"Being selected as a GEDI (Graduate Education Diversity Intern) by the American Evaluation Association is a tremendous honor," said Luna, "I feel humbled to be part of a cohort of fellow interns, from marginalized communities, who are also dedicated to challenging the current status quo of programming through culturally responsive evaluation."
"[Elena] continues to set the bar high for our students," said Dr. Andrew Springer, " and has been a great representative of the School of Public Health for our broader practice and research community."
Click here to read more about the GEDI program