UTHealth Houston associate professor aims to improve people's lives in hometowns like her own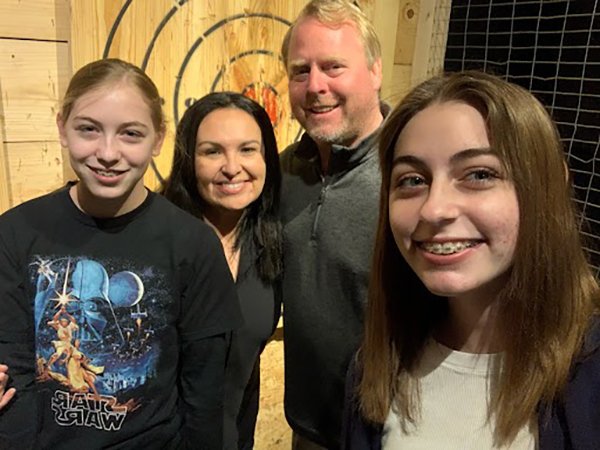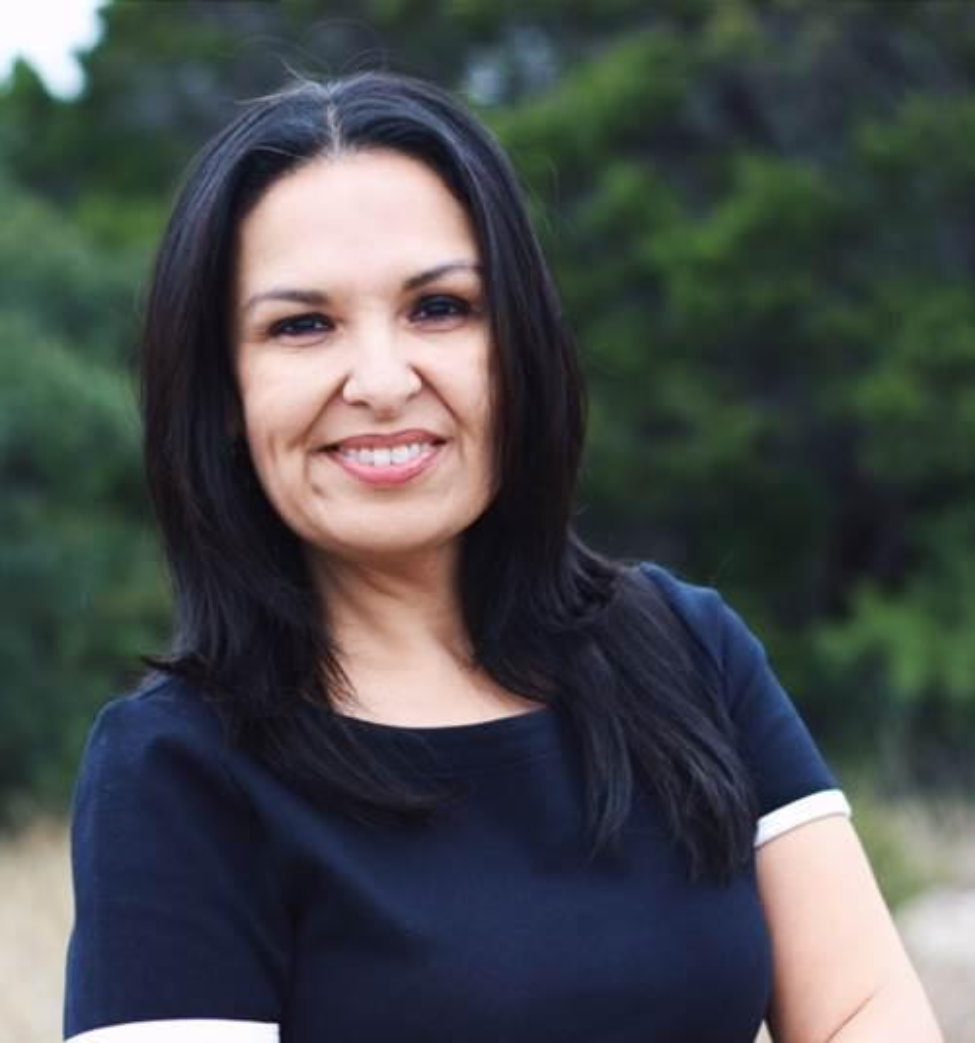 San Diego, Texas is a quiet two-stoplight town with a strong history in agriculture, ranching, and oil and gas. It's the kind of place where neighbors know neighbors, and people look out for one another.
It's also a place where health disparities are visible, and the hometown of Melissa Valerio-Shewmaker, PhD, an associate professor at The University of Texas Health Science Center at Houston (UTHealth Houston).
The county seat of Duval County, San Diego, sits west of Corpus Christi and east of Laredo on Highway 44. Its 1,500 households are overwhelmingly Hispanic, 96.8%, with an annual median household income of $25,000 in 2010. Nearly a third of families live below the poverty line.
Valerio-Shewmaker is the associate dean of Faculty Affairs, Development, and Diversity at UTHealth School of Public Health, as well as an associate professor of health promotion and behavioral sciences at the school's Brownsville campus. She also is a member of the Center for Health Promotion and Prevention Research, and previously served as the regional dean for the school's San Antonio campus for six years. She is the first schoolwide associate dean for UTHealth School of Public Health whose location is outside the Houston campus.
Her body of work emphasizes the identification of effective and culturally sensitive strategies for promotion of chronic disease prevention and management in marginalized and underserved populations. She works with community partners to design and implement educational interventions to improve health outcomes and organizational practice in community settings.
Her hope is that the research and practice work helps understand and provide care to all living in communities like San Diego, which is considered a medically underserved area. Type 2 diabetes and cardiovascular diseases are common in the community, impacting generations over time, she said.
"Depending on the need for specialized health care, people in my hometown would have to drive to Corpus Christi, which is about a two-hour round trip," Valerio-Shewmaker said. "I realized early that some people in the community were less likely to have access to transportation and may have trouble gaining access to specialist care. For many, specialized health care may be a luxury given the need to have a means to drive there, as well as the time off from work to make the trip."
This has led to work analyzing the challenge transportation has in health care access.
"In Alice, Texas (located in Jim Wells County, adjacent to Duval County in South Texas), we are working in partnership with REAL, Inc. to test a framework to determine how a rural transit authority can be integrated into improving health care access," she said. "The transit authority plays a critical role in connecting people to health care, as well as addressing the needs of those with severe mental illness or comorbidities who need transportation assistance for basic needs, including food, prescriptions, and social activities, to better reach those who may be isolated."
Valerio-Shewmaker said the drive to give back was modeled after her parents.
"I was really lucky to have parents who were very involved in the community," she said. "My dad served as a school board member for the local independent school district for over 30 years. Both of my parents were employed by the state. My dad worked for the Texas Department of Transportation, my mom at Health and Human Services. I learned a lot about work ethic, developing connections with the community, and service from them."
Valerio-Shewmaker completed her undergraduate degree at The University of Texas at Austin, and then her Master of Public Health and PhD at the University of Michigan. She said her mentors, who helped shape her research methods and encourage her to be more involved with vulnerable communities, have been instrumental in her success.
"I remember one of my mentors insisting that I 'think like a scientist,' and pushing me to incorporate the training, strategies, and approaches that lead to a deeper understanding to better serve and reach vulnerable communities," she said.
To be effective, researchers must form deep connections with the community, and take on a collaborative approach with groups who are already immersed in the area. During COVID-19, researchers have seen rapid introduction of infections and prevention strategies that require interpretation of risk mitigation by entire communities, impacting all regardless of race, ethnicity, sex, or gender. COVID-19 has served as a case study for preparedness, training, and learning to better reach and serve diverse populations.
She said one of her greatest learning moments was early in her career. She had developed a program for addressing health literacy in asthma care management. When presenting it a community advisory board, they said they wanted to instead focus on diabetes prevention in adolescents.
"I realized at that moment, that I had created this wonderful proposal and approach — it just didn't fit the community priorities at the time," she said. "Not only that, I hadn't followed a true community engagement process. That was the last time I did something like that. When you engage in true, authentic, community engagement work, you will be building it together from the start."
She said it's also important to listen — not only to what is said, but to what isn't.
"Listening remains an important aspect of my work and approach," she said. "When you work with vulnerable populations, they may not always feel like their voice matters. Listening to what people are not saying is critical."
During the COVID-19 pandemic, Valerio-Shewmaker has served as part of a team whose work has helped vulnerable populations receive access to antibody testing. She is also working on an initiative in the area of child development, to evaluate the role fathers play in the brain development of their children.
Community health work is hands-on and takes time, but it is deeply rewarding.
"Seeing the difference our work makes in communities is what drives me," she said. "You may not be able to calculate a change and see a significant p-value, but you can see an individual and group change over time in the way they interact, communicate and build resilience — that is what really drives me. A p-value is very important and we need to be able to calculate significant changes, but we want to make sure we are understanding what the p-value represents for the communities."
Valerio-Shewmaker resides in Harlingen, Texas with her husband, Troy, and stepdaughters, Abigail and Coral, as well as their black lab, Trigger.