UTHealth School of Public Health Students of African Descent hosts panel on Black student experiences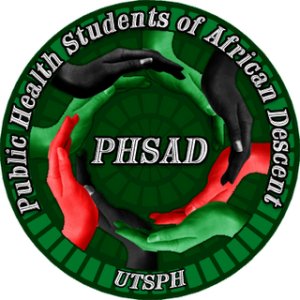 On Thursday, June 11, UTHealth School of Public Health Student's committee Public Health Students of African Descent hosted "Waiting to Exhale," a virtual forum where attendees from the UTHealth system were invited to talk about their experiences, address biases and share effective organizational strategies in the wake of the recent nation-wide outcry for justice for George Floyd and countless other Black lives. Panelists included: students Natasha Marshall and Brittany Daniels; alumni Dr. Rafeek Yusuf; and moderator Dr. Kimberly Baker.
During the conversation, panelists expressed how the School should move forward to become a more inclusive place for Black students. "I want to see UTHealth grow and I want to see growth of Black students, faculty and staff in this institution," said JR Bright, academic and admission advisor and one of the organizers of the webinar. "I want the voice of these students to be heard by UTHealth leaders as the voices of not only the students, but also as those of the few Black faculty and staff."
Students requested more efforts be put towards recruiting Black students, alumni/student mentorship programs, routine diversity panels and more promotion of university provided mental health services as potential opportunities for making the School of Public Health a more inclusive institution.
"Honest, vulnerable, and uncomfortable conversation followed by actions is what will help UTHealth grow and become much more proactive instead of reactive," said panelist and health promotion and behavioral science student Natasha Marshall.
"As educators and administrators, we possess a unique opportunity to listen to our students and be a system of support, be open minded and advocate for positive change. Our students always have a platform to voice their opinions on how to better our school and we're happy that students don't feel afraid to do so," said Elvis Parada, assistant director of student services and attendee, "what the students requested is more than capable of being implemented. The faculty and staff at the school look forward to ushering change to make our school more welcoming to all, but especially to our Black students."
Other attendees of the panel included: Dean Eric Boerwinkle; Regional Dean of the El Paso Kristina Mena; Senior Associate Dean Susan Tortolero-Emery; Assistant Dean of Students Mary Ann Smith; and Associate Director of Student Counseling Marion Zahn.