Brownsville 20th Anniversary: Lisa Mitchell-Bennett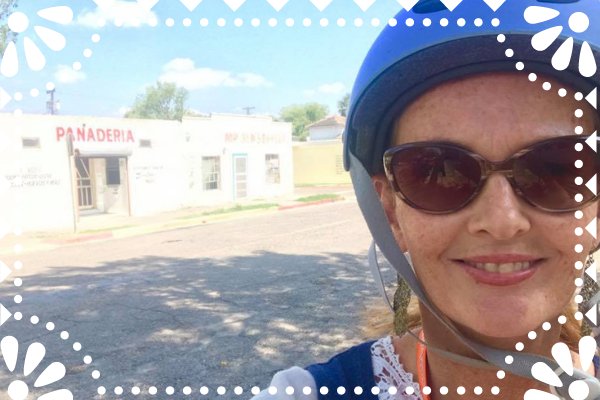 Lisa Mitchell-Bennett's journey took her around the globe and landed her in the Rio Grande Valley, which she now considers her home. Born in Mexico, she grew up in California, with stints living and working in South and Central America, Europe, Asia and across the US. She arrived at the US-Mexico border after graduate school to work with refugees, planning to stay for a year. Nearly three decades later, she and her husband have raised their 3 children in Brownsville, building a life and community. Her career path was equally circuitous, working first as a journalist, then community organizer and inner-city job developer prior to finding public health.
When her contract to work with refugees ended, she was hired to start a binational community health worker (CHW, also called promotores in Spanish) training program, one of the first CHW programs in the state. Mitchell-Bennett saw the effectiveness of these professionals as a certified CHW Instructor. In 2002 while working for a local clinic, Mitchell-Bennett volunteered with faculty at the then new Brownsville campus to collect data for a youth risk behavior survey across the border in Matamoros, Mexico.
"I met Dr. Belinda Reininger and was so grateful to work with her on a teen pregnancy prevention project," recalls Mitchell-Bennett, "I enrolled in the MPH program and Dr. Reininger offered me a job to lead community engagement efforts for a large NIH grant. I saw the potential of the campus to help improve the well-being of my community and felt my local experience could compliment the focus of the institution."
Mitchell-Bennett enjoys the natural beauty of the Rio Grande Valley, cycling and beach camping, as well as the opportunity to volunteer with refugees. She serves on the boards of the Brownsville Wellness Coalition and Valley Baptist Hospital Brownsville and has written a running health column for local newspapers for 10 years.
"There is a history of inequity and vast contrast between wealth and poverty in this region. The bicultural vibrancy and openness of people has allowed me to be involved with issues I really care about. The School of Public health has provided me with the opportunity to work across sectors through our community projects and research. The U.S.-Mexico border is a special place with many challenges, but I am lucky to work with a great team focused on addressing health equity and improving quality of life in our region!"