Gutiérrez honored for her lifetime of leadership as a woman in the radiation safety field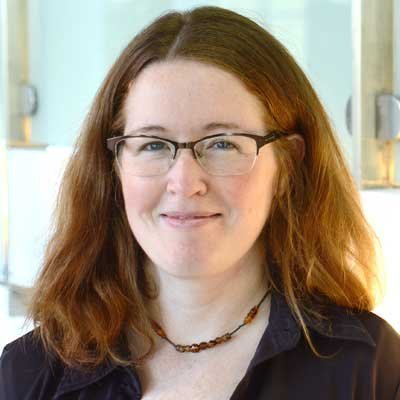 Janet Gutiérrez, DrPH, safety manager over the UTHealth Radiation Safety Program of Environmental Health and Safety, was recognized by the Health Physics Society, the national professional trade organization for radiation safety, for her decades-long commitment to the field.
Gutiérrez has more than 20 years of experience working in radiation protection, and currently serves as the radiation safety program manager within UTHealth Environmental Health and Safety and the UT Physicians radiation safety officer. The program ensures employees are adhering to state and federal regulations regarding the proper and safe use of radiation.
"Janet joined us as a student intern, and she proved herself with her competency and joined our ranks as an employee. Since then she has been an invaluable addition to our program," said Robert Emery, DrPH, vice president for Safety, Health, Environment and Risk Management at UTHealth. "Her track record for performance and compliance has been unbelievable – I have been in this business for more than 40 years and I've never seen productivity like this – she is a true treasure."
The program manages two radioactive material permits including a broad scope permit, which is used for the research and medical applications of radioactive materials, and a UT Physicians medical radioactive material permit. The program also manages four permits for the medical and research use of X-rays and lasers at UTHealth and UT Physicians.
Gutiérrez was recognized by the Health Physics Society Public Information Committee initiative to document and celebrate the women of radiation protection.
Gutiérrez first came to UTHealth in 1997 as an Environmental Health and Safety summer intern within the radiation safety program. She started full time in 1998, and has worked in both chemical and radiation safety for the university.
She said UTHealth provided her with opportunities to learn and grow professionally and academically. After earning her bachelor's degree in radiological health engineering from Texas A&M University, she earned her master of science in industrial hygiene and a doctorate of public health in occupational health from UTHealth School of Public Health. She is also a Certified Health Physicist.
"I enjoy learning the evolving radiation technology available for research and medical applications in health environment," she said. "There is always interesting research or medical uses of radiation, and several big projects that I have enjoyed being a part of at UTHealth. One example includes responses to emergency events such as the damage to UTHealth facilities caused by Tropical Storm Allison in 2001. A more recent example includes the decommissioning of the cyclotron unit and associated equipment that was rendered inoperable by that storm Allison."
The decommissioning and final removal took place in 2018.
Gutiérrez said she also enjoys the work culture within Environmental Health and Safety, which takes a solutions-based approach to maintaining safety.
She said radiation is a beneficial tool in many applications. For radiation use, it's important to weigh the risk versus benefit of using the radiation, and collectively work to reasonably minimize the risks while also maintaining compliance with the policies and regulations. Examples to mitigate the radiation risk include using protective equipment, physical distancing, utilizing the smallest amount of radiation needed for the task, and shortening time near the radiation.
"It's interesting at UTHealth because we have a wide spectrum of radiation technology uses," Gutiérrez said.
Gutiérrez said she has been involved with professional organizations since she was an undergraduate in college, and that the networking provided through these associations has been invaluable as she has advanced in her career.
"The organizations allow you to call someone and ask for help, and you can bounce ideas off other professionals in your field," she said. "I've found that learning from other people's experiences is invaluable. It's always nice to step back and get recognition from your colleagues, administration, and senior practitioners. I'm thankful for the honor."
In 1995, Gutiérrez became a student member of both the Texas chapter and the national Health Physics Society (HPS). She has served in various roles within the Texas chapter of the HPS, including as president, nominations committee chair, and on the public relations committee. She received an HPS Volunteer of the Year award in 2002 for outstanding service. Most recently, Gutiérrez served as secretary for the American Academy of Health Physics (AAHP) Executive Committee.