Celebrating Hispanic Heritage Month
Published: September 7, 2022
Written by: Alejandra Gonzalez
Yo soy mexicana – I am Mexican. I am part of Generation 1.75, a term characterized by Ruben Rumbaut to distinguish those who immigrate as young children from their parents who immigrated as adults. These children straddle old and new worlds but might not feel like they fully belong in either. Arriving at such a young age made it easy for me to learn a new language and adapt to a new life, but it also meant that I have few memories of my birth country.
My experience growing up Mexican in the United States was unique, as all immigrant experiences are. Our home was full of extended family, conversations in Spanish, home-cooked Mexican dishes, Spanish music like Los Bukis and Liberación, and Spanish TV like Siempre en Domingo and telenovelas. However, I don't have many memories of celebrating traditional Mexican holidays, like Día de los Reyes, Día de los Muertos, and Día de la Independencia de Mexico. I'm not sure if it's because I don't remember or if my parents simply started leaving those traditions behind when we moved to the U.S.
I am blessed to be a part of two cultures. I embrace the country that I was raised in while keeping a tight grasp on my native heritage and language. Now that I am a mother, I am raising my daughters in a way that connects them to our Mexican roots. Just as I was raised speaking Spanish, eating Mexican food, watching and listening to Spanish TV and music, I am raising my daughters the same way. They will sing and dance to George Strait and Jon Wolfe as much as they do to Selena, Fito Olivares or Juan Gabriel. They are enrolled in a dual language program so they hear Spanish at home and at school. They love to eat tacos, menudo, and pozole just as much as they like pizza and hamburgers. They have been a part of Ballet Folklórico de Austin for the past 4 years, where they learn about the traditions and cultures of different regions in Mexico. We trick or treat for Halloween and build an altar for Día de los Muertos. I want them to grow up knowing about our culture and traditions rather than waiting until they are adults to learn about it. I want them to embrace both of their cultural identities rather than feel pressured to choose one. Most of all, I want them to be proud of their identity as Mexican Americans.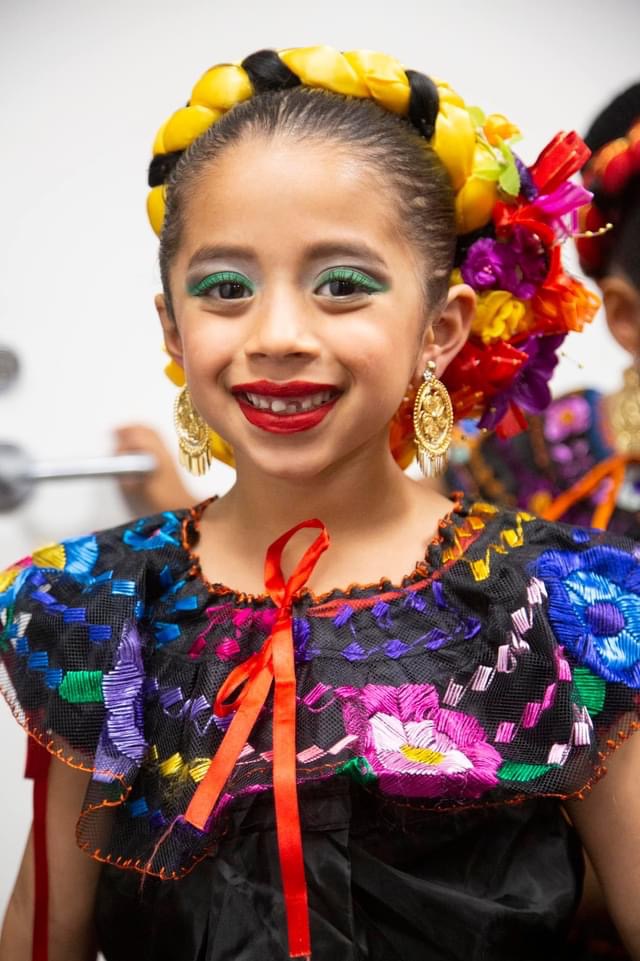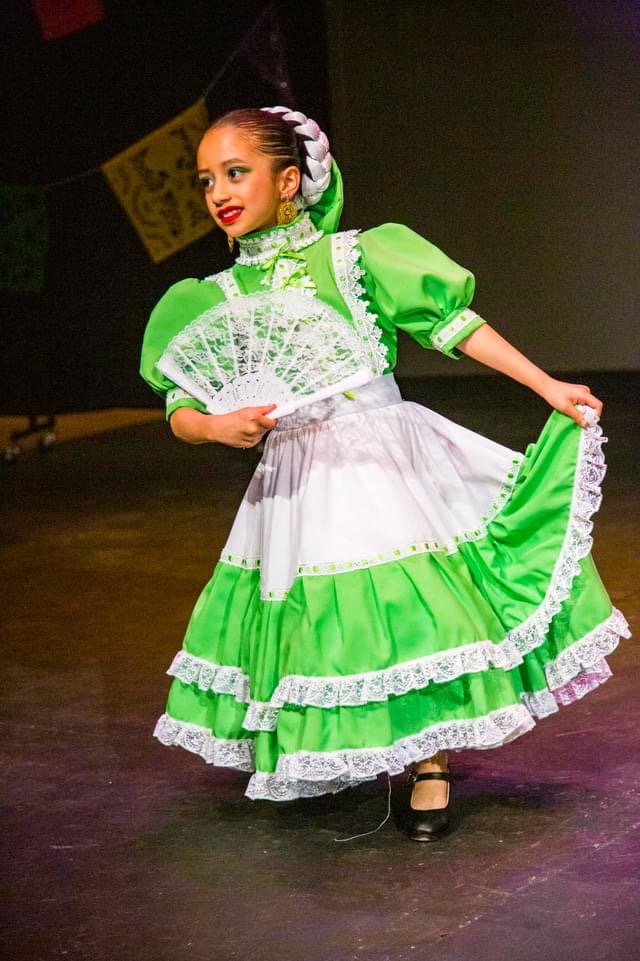 Hispanic Heritage Month is a good opportunity to reflect on my own experiences and traditions, remind my daughters of them, and share them with others.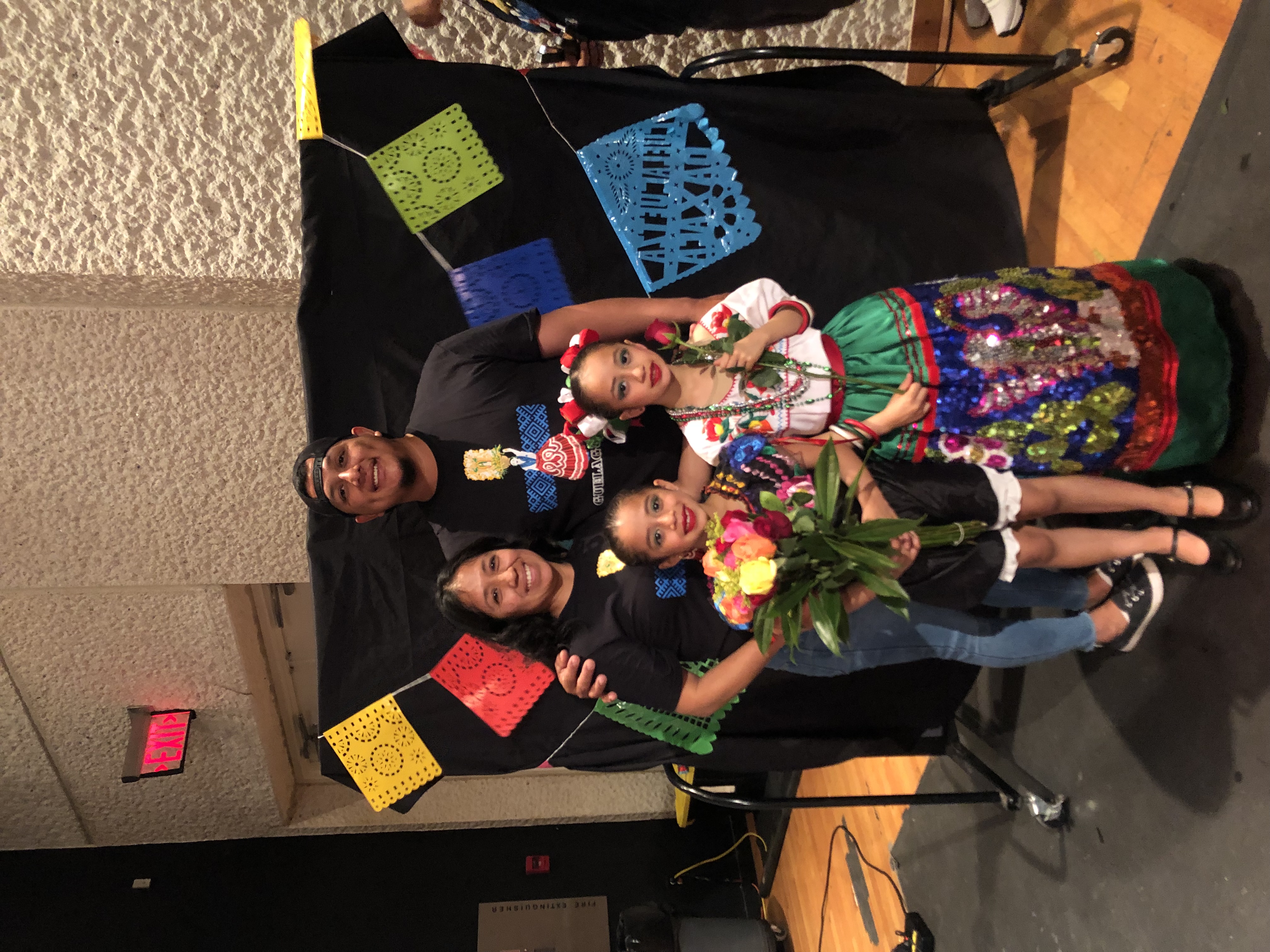 What is Hispanic Heritage Month?
Hispanic Heritage Month is celebrated September 15 through October 15, and honors the achievements, contributions, cultures, and histories of Hispanic and Latino Americans.
First designated as a weeklong celebration by President Lyndon Johnson in 1968, Hispanic Heritage observance was extended to a 30-day period in 1988 by President Ronald Reagan.
It starts in mid-September in recognition of the eight Latin American countries that celebrate their independence during this time:
September 15: Costa Rica, El Salvador, Guatemala, Honduras, and Nicaragua
September 16: Mexico
September 18: Chile
September 21: Belize
The theme for this year, announced by the National Council of Hispanic Employment Program Managers (NCHEPM), is "Unidos: Inclusivity for a Stronger Nation." This theme encourages us to ensure that all voices are represented and welcomed, especially in decision-making processes, to help build stronger communities and a stronger nation. The poster for this year illustrates the diverse backgrounds within our Hispanic community and expresses pride in one's heritage.
Considering that our country's demographic makeup is around 18% Hispanic or Latino Americans from over 20 different countries, this theme makes sense. According to UnidosUS, 27% of the nation's public school students are Latino, 1 million Hispanics become eligible to vote each year, and in the next 20 years, 70% of new homeowners will be Hispanic. It is important that we celebrate and acknowledge the unique and extensive cultures, language, traditions, and contributions of Hispanic Americans both during Hispanic Heritage month and throughout the year.
In honor of Hispanic Heritage Month, the Center would like to share various community events and resources:
National Geographic – Celebrating Hispanic and Latin American Heritage Month
Ballet Folklorico de Austin – Guelaguetza Austin - 9/10/2022, 7pm at Zilker Hillside Theatre - The Guelaguetza is one of the largest indigenous cultural celebrations that takes place in Oaxaca, Mexico. Austin will once again have its own Guelaguetza presented by Ballet Folklorico de Austin. There will be performances that represent each of the eight regions of Oaxaca.
Emma Barrientos Mexican American Cultural Center – 15th Annual Viva Mexico: A quinceañera - 9/17/2022, 6pm - 10pm, 600 River Street, 78701. Free shuttle bus service at Sanchez Elem & Martin Middle
Hispanic Heritage Exhibition Walk – 9/17/2022, 10am, starting at Centro Cultural Hispano de San Marcos and ending at Hays County Historic Courthouse in San Marcos.
Mariachi USA – 9/17/2022, 5pm at Moody Amphitheater
Mexic-Arte Museum – The Mexic-Arte Museum is dedicated to enriching the community through education programs, exhibitions, and the collection, preservation, and interpretation of Mexican, Latino, and Latin American art and culture for visitors of all ages.
Frida Friday – Austin's first and only monthly intentionally intersectional BIPOC, Queer, Latinx, and local creatives centered mercado y más. Supporting and amplifying local creatives, offering entrepreneurial education programs, and creating truly diverse cultural spaces in Tejaslandia!
Casta – 10/22-10/23/22, "Casta" is an intimate multi-lingual performance featuring music, puppetry and dance. These performances are in conjunction with the exhibition "Painted Cloth: Fashion and Ritual in Colonial Latin America" and produced by Salvage Vanguard Theater. These performances are included with museum admission and will take place in the Rapaport atrium inside the museum.
For all our colleagues and friends in Houston, check out VisitHouston for a list of cultural events and resources during Hispanic Heritage Month and all year.
Books
Our America: A Hispanic History of the United States by Felipe Fernández-Armesto
The Undocumented Americans by Karla Cornejo Villavicencio
Inventing Latinos: A New Story of American Racism by Laura E. Gómez
For All of Us, One Today: An Inaugural Poet's Journey by Richard Blanco
Once I was You: A Memoir of Love and Hate in a Torn America by Maria Hinojosa
Latino Americans: The 500-Year Legacy That Shaped a Nation by Ray Suarez
Finding Latinx: In Search of the Voices Redefining Latino Identity by Paola Ramos
---