Healthy Halloween Tips-and-Treats
Published: October 26, 2017
Halloween is right around the corner! Before you run out to the store to pick up candy bags in bulk, try creating healthy Halloween treats for your family and friends instead!
The average trick-or-treater receives 11,000 calories worth of candy as a reward for their Halloween efforts. That's a lot of calories for anyone, especially a child. So instead of letting your child chow down on piles and piles of candy, try to mix in healthy fun alternatives along with a few pieces of candy.
Halloween is a great day for fun but just remember to always fit in your health into your every day.
Banana Ghosts & Tangerine Pumpkins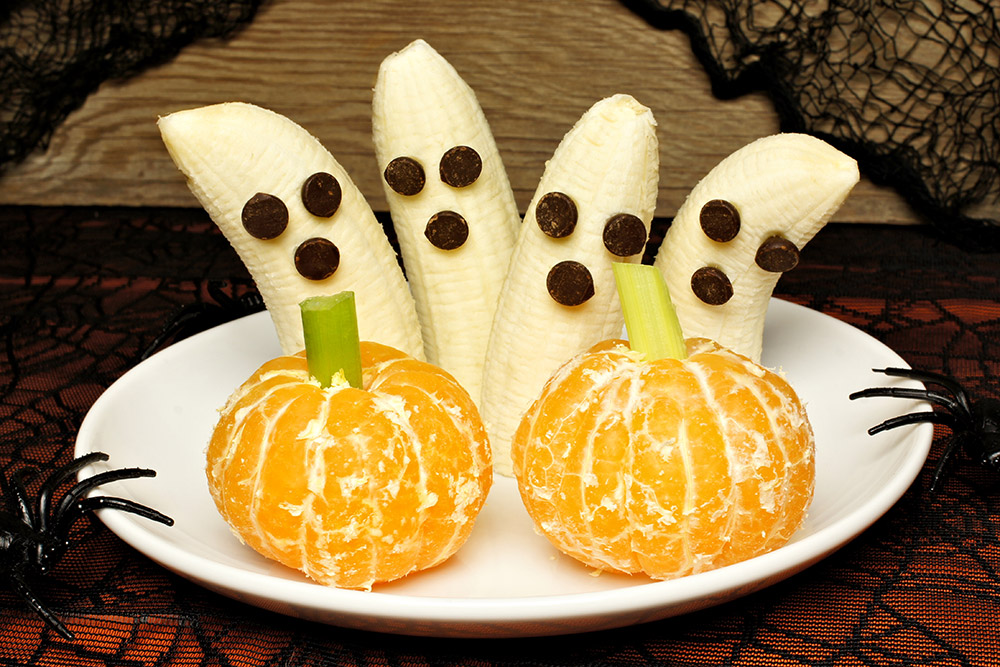 Banana Ghosts are cute and super simple to make, all you need are a few bananas and some mini and regular size chocolate chips, or cheerios. Cut the banana in half and create a ghost-like face with 2 mini chips for eyes and a regular chip (or cheerio) for the mouth.
For the Tangerine Pumpkins you just need some seedless tangerines or mandarins and a small piece of celery for the stem.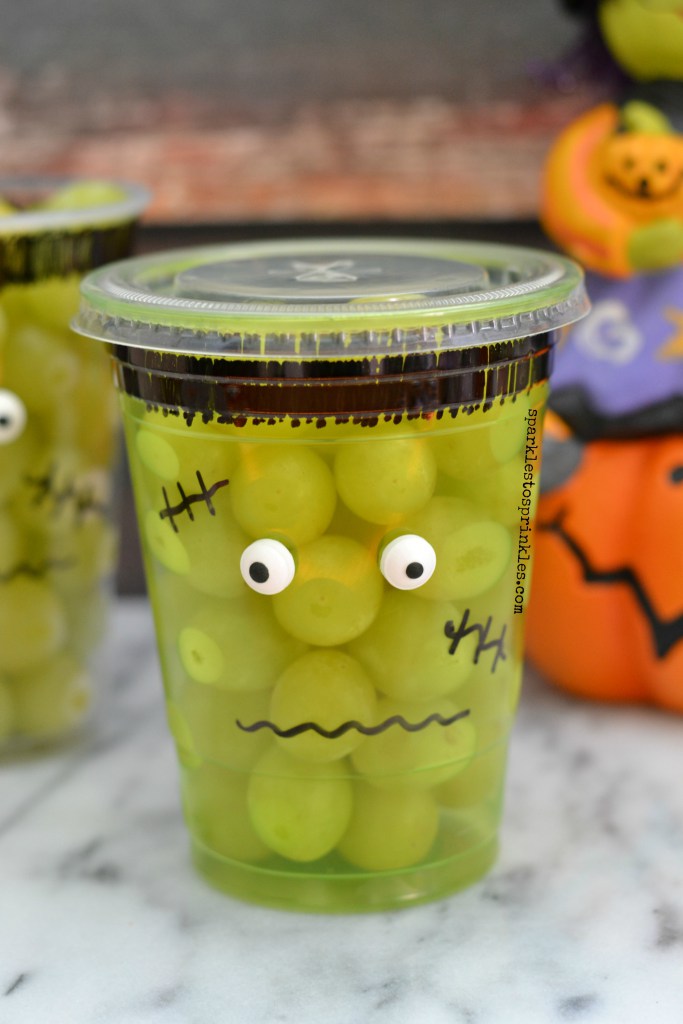 A spooky monster made of grapes is a great Halloween fruit snack. Just add green grapes into a clear cup and use a sharpie to design your very own Frankenstein monster. This is great for any Halloween school party!
These eyeball crackers are spooky and fun for any Halloween party. All you'll need is a variety of crackers, cheeses, meats, and olives to concoct some eyeball-like Halloween treats.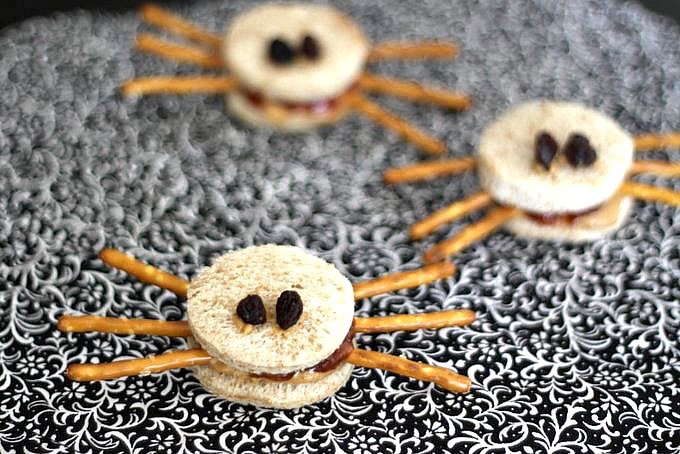 All You Need: whole wheat bread, pretzel sticks, raisins, PB & J, a biscuit cutter, round cookie cutter, or a drinking glass.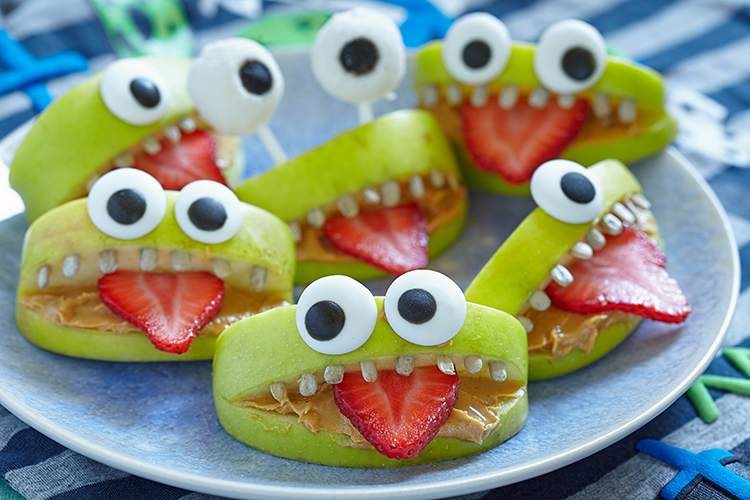 Make these little apple monsters easily with just some peanut butter and strawberries. You can use candy eyes or make the eyes with small marshmallows.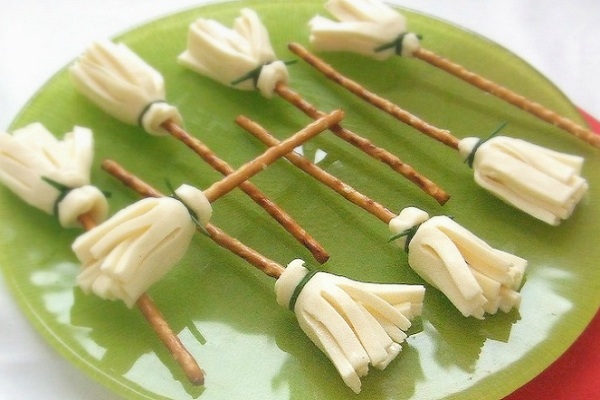 These little brooms are just stick pretzels, string cheese, and uncut chives! Try it at your Halloween party and see them fly off the dish.
Make your traditional deviled eggs with a little touch of spooky with olive spiders. Take black olives and create your little spider friends.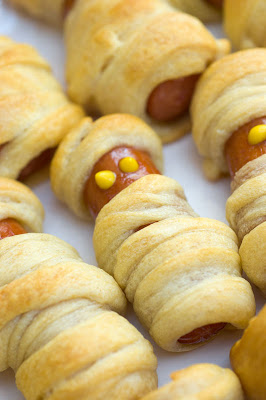 These mummified dogs are just a beef frank cut in half, with cut crescent rolls strips wrapped around them! Finish them off with two dots of mustard for eyes.
For more Halloween inspiration try these recipes here and if your child is having a festive school party next week try these healthy Halloween school party tips.
---