When walking your child home from school is a crime.
Published: May 25, 2016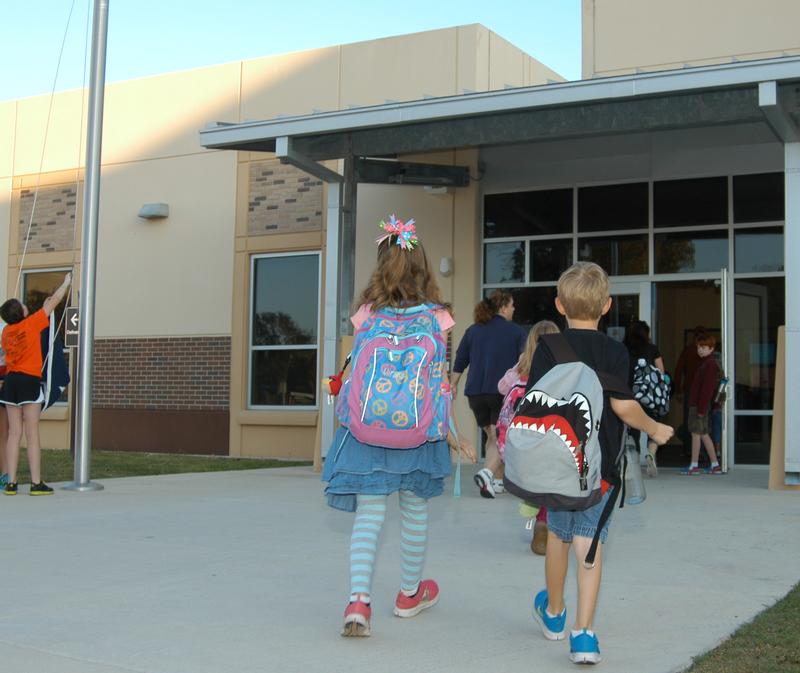 A school in the Houston-area is making headlines for its policy regarding students walking home from school: it's not allowed. The principal has enlisted law enforcement to issue criminal charges to parents who try to walk their children off campus. What would cause an administrator to make such strict rules?
Safety.
While the principal's actions might seem a bit draconian, her concern for children's safety when walking or biking to and from school is actually quite widely held by parents and administrators across the state. According to a study conducted by the Texas Childhood Obesity Prevention Policy Evaluation (T-COPPE) project, safety is a primary reason parents don't allow their kids to walk or bike to school. This infographic from the project details what is meant by "safety" and includes solutions like building sidewalks, speed limit and crime enforcement on walking routes, and implementation of education programs and policies to support active commuting.
Earlier this year the T-COPPE project published findings on their evaluation of the Safe Routes To School (SRTS) program in Texas. Before we dive into the results, let's back up a little bit.
In 2007, the Texas Transportation Commission approved $28 million for 250 SRTS projects across the state. The majority of schools and communities (78%) chose to use their funds to develop a SRTS plan or to implement local programs that address education, enforcement, encouragement or evaluation. The other 22% used funds for construction of infrastructure, or engineering projects, to support active commuting (e.g. sidewalks, crosswalks, etc.). These funds were provided on a cost-reimbursement basis, which meant the communities had to come up with the money on the front-end and then wait for reimbursement from the state. Qualitative data indicate that lack of available local funds and other mitigating factors made it tough for some municipalities to get their projects off the ground.
The primary focus of the study was to measure how the two different SRTS project conditions (infrastructure projects vs. non-infrastructure projects) fared when it came to increasing the number of kids who walked or biked to school. Both had a positive effect and outperformed the control schools, but the non-infrastructure schools had the greatest impact and saw results more quickly. However, as funding went away in those communities with non-infrastructure projects, the active commuting dipped back down, indicating a need for ongoing support.
When people involved in these SRTS projects were interviewed, the consensus of the group was that these programs provide not only a great opportunity for kids to be active — we do have a child obesity problem, after all — they improve safety for active commuters. Interestingly, parents reported a perceived decrease in both the walkability and bikeability of the environment around schools and neighborhoods, even though the objective assessment of the environment showed few changes during that same time period. This suggests a need for ongoing programming efforts to address perceptions as well as reality.
Could a well-supported SRTS program be the solution for this Houston-area school?
For communities considering SRTS, the T-COPPE project has these recommendations:
Develop and implement a local program to support overall efforts.
Create a strong SRTS team and get the surrounding community onboard.
Consider changes or enhancements to the physical or built environment to enhance walkability, such as crossing lights or sidewalks.
Provide ongoing support, which might require a dedicated grant writer to secure future funds.
Written by
Kayla Albrecht, MPH and Brooks Ballard, MPH
Michael & Susan Dell Center for Healthy Living
---