National Hispanic Heritage Month: Ballet Folklórico
Published: October 12, 2020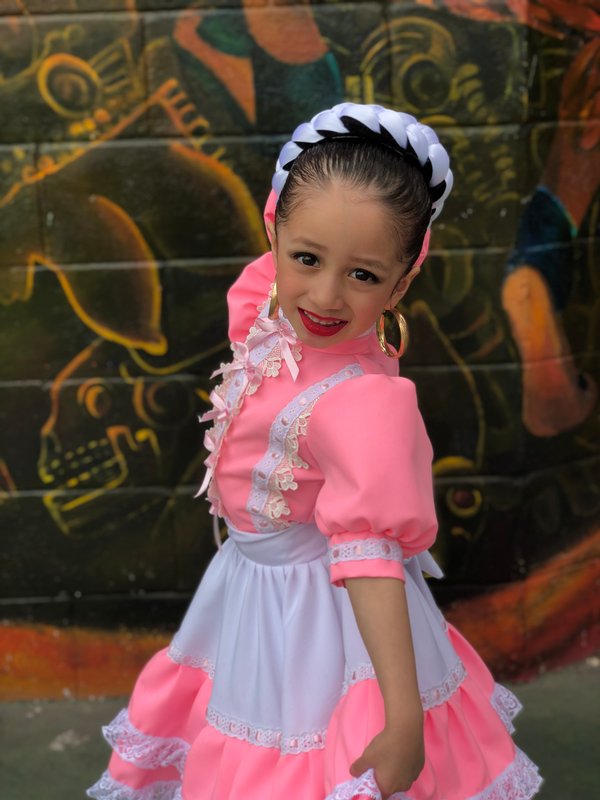 It's National Hispanic Heritage month! This designation honors the achievements, cultures, contributions, and history of both Hispanic and Latinx American people. The month-long celebration begins on September 15 and commemorates the anniversary of independence for five Latin American countries: Costa Rica, El Salvador, Guatemala, Honduras, and Nicaragua. In addition, Mexico declared its independence on September 16, and Chile on September 18.
In honor of National Hispanic Heritage month, we wanted to highlight one way our Center staff uses dance to connect their cultural background with health.
When did your daughter and nieces begin dancing?
My daughter and niece joined Ballet Folklórico de Austin in the summer of 2018.
How often do they practice?
Practice was held at least twice a week in order to learn the choreography for each of the dances that they were learning at the time. If they had upcoming shows or competitions, then they practiced more often. This was always a great way to get them moving. I talked to her often about the importance of being physically active in order to keep our bodies healthy. This was a fun way for her to be active.
What is your favorite part about this type of dance?
I love seeing how much the children enjoyed performing and how proud they felt afterwards.
What music accompanies this dance?
Every region and state has its own unique, traditional dance. The music, the costumes, the footwork, and the choreography are unique to each particular state or region.
What does this type of dancing celebrate?
Folkloric dance means dances of the people and it reflects the culture and traditions of a certain region.
Does this dance have a deeper meaning to you?
I wanted my daughter to join so that she could learn more about our Mexican culture. I wanted her to have more exposure to our music, our language, our culture, and traditions. I want her to be interested in learning more about the country where her family is from. I also wanted her to experience being a party of a team and about dedication and hard work.
Dance could be a creative way to incorporate physical activity into your everyday life! The Physical Activity Guidelines for Americans recommends 60 minutes or more of daily moderate-to-vigorous physical activity for youth aged 6-17 and for adults at least 150 minutes a week of moderate to vigorous physical activity. Along with other types of movement, you could incorporate a type of dance into your week by practicing a type of dance you already know, using a dance workout video, or searching for a tutorial video to learn a new type of dance.
---