About Us
The University of Texas Health Science Center at Houston (UTHealth) School of Public Health Nourish Program is an 8-week culinary medicine elective designed to teach McGovern Medical School and Baylor Medical School students about food and nutrition through hands-on training.
Laura Moore, MEd, RD, LD is the director of the Nourish Program. The faculty and team at the Nourish Program includes registered dietitians: Ms. Moore, Ms. Piga-Plunkett, Ms. Weston, Mr. McWhorter, Dr. Sharma and Dr. Hoelscher, trained chefs: Ms. Moore, Mr. McWhorter, and nutrition researchers with collective experience of over three decades in community-based research Dr. Sharma and Dr. Hoelscher.



Laura Moore, MEd, RD, LD
laura.s.moore@uth.tmc.edu

Laura S. Moore is the Director of the UTSPH Dietetic Internship Program and a member of the Nutrition Faculty at UT School of Public Health in Houston. Her passion for food began with her training at Le Cordon Bleu, and her expertise is in Nutrition and Culinary Arts with emphasis in Nutritional Science, Culinary Training, and Community Garden Education. She is trained in Weight Management for Children and Adolescents with a focus in obesity prevention.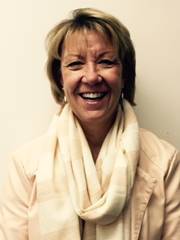 Jeanne Piga-Plunkett, MS, RDN, LD
Jeanne.M.Pigaplunkett@uth.tmc.edu
Ms. Piga-Plunkett has worked as a Director of Nutrition services for a variety of facilities throughout the City of Houston for the past 30 years. She has worked in LTC/Rehab, Children's Psych, School Foodservice, PACE, and Community Settings.







Shreela V. Sharma, PhD, RD, LD
shreela.v.sharma@uth.tmc.edu
Dr. Sharma is a trained dietitian and physical therapist. As a health professional, she strongly felt she was treating preventable diseases stemming from poor lifestyles: heart disease, diabetes, and hypertension. She saw the repercussions were devastating the community. Her love for teaching, academics and the community led her to purse a PhD in public health, focusing on epidemiology. Her interest is in nutrition and physical activity-based interventions to address obesity via school, family, and the community, predominantly in low-income minority populations.







Deanna Hoelscher, PhD, RD, LD, CNS
Deanna.M.Hoelscher@uth.tmc.edu

Deanna M. Hoelscher, Ph.D., R.D., L.D., C.N.S., is the John P. McGovern Professor in Health Promotion and Behavioral Sciences, founding Director of the Michael & Susan Dell Center for Healthy Living, and Associate Regional Dean for Research at The University of Texas Health Science Center at Houston (UTHealth) School of Public Health in Austin. A Registered Dietitian Nutritionist licensed in Texas and a Certified Nutrition Specialist, her research interests focus on teaching children and their families how to engage in healthier behaviors to avoid the development of chronic disease, with a special emphasis on low-income and diverse populations.




J. Wesley McWhorter, MS, RD, LD, CSCS
John.Wesley.McWhorter@uth.tmc.edu
Wesley McWhorter is a professionally trained chef, registered dietitian, and certified strength and conditioning specialist. His experience includes corporate wellness, sport's dietetics, school and hospital foodservice, fine dining, and working as a private chef. He holds degrees in culinary nutrition, dietetics, and nutrition and metabolism additionally he is pursuing a doctorate in public health with an emphasis in Health Behavior. Wesley currently teaches the Culinary Medicine courses at the UTHealth School of Public Health. His research interests are in closing the divide between culinary literacy and nutrition education and policy.