Back to garden page
Cumin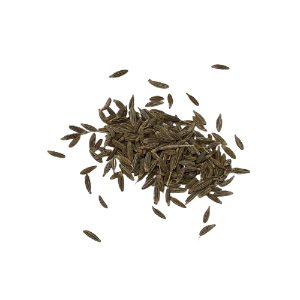 Background
Cumin is native to the eastern Mediterranean through to East India. Cumin has an unmistakable flavor, it can be described as earthy, musky, gamey, and slightly spicy. It has been used for centuries, you can grind it, toast it, and add it to food. Cumin is popularly used in two forms, in powder or dried seeds. Ground cumin is an essential spice in curry powder and is found in Indian and East Asian cuisines
Nutritional Value
Calcium

important for strong bones

Iron

important for red blood cell formation

Manganese

contributes to healthy bones

Phosphorus

is important for strong healthy bones.
How to Shop
When you're shopping for spices like cumin, it's ideal to find a grocery store where the spice is selling out and being restocked frequently.
How to Grow
Cumin plant care requires a long, hot summer of about three to four months with a daily temperature of around 85 degrees F. Cumin is sown in the spring from seed in rows 2 feet apart in fertile, well draining soil. Cumin seed is harvested by hand after the bloom of the small white or pink flowers. Seeds are harvested when they brown, about 4 months.
How to Store
Stored in an airtight container in a dark cabinet, ground cumin remains fresh up to three months, whole cumin up to one year. Discard and replace when fragrance is difficult to detect.