Back to garden page
Celery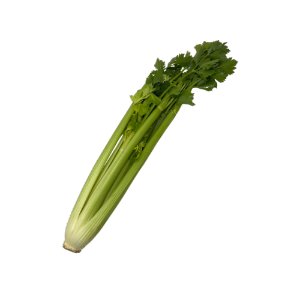 Background
Celery is an annual vegetable that can be eaten raw or used in cooking. The entire vegetable is edible, including the seeds that are used as a seasoning, the leaves can be tossed in a salad, and the root can be roasted or pureed. Its high water content gives it its crispness. It is one of the three aromatics that make up the French mirepoix, which is the base for most dishes in French cooking.
Nutritional Value
Darker stalks contain more nutrients. Vitamin C, potassium, phosphorus
Vitamin C

important for the immune system, healthy skin, and wound healing

Potassium

lowers blood pressure and helps muscles contract

Phosphorus

important for strong healthy bones.
How to Shop
Choose tight and compact celery that looks crisp and snaps easily when pulled apart, be mindful that there are no soft spots or damage. The leaves should be pale to bright green in color.
How to Grow
Celery needs direct full sunlight and compost-enriched soil. Celery needs to grow in moisture-retentive soil that doesn't drain too quickly. Celery has a long growing season and it is best to start celery as a seed indoors with transplantation occurring when seedlings are 2 inches tall. Celery requires lots of water. Make sure to provide plenty of water if celery does not get enough water, the stalks will be dry and small. You can harvest plants whole but cutting or picking individual stems as required will keep plants producing over a longer period.
How to Store
Celery can wilt quickly, so it is best to be used immediately for cooking. You can store it in a loose plastic bag in the refrigerator for up to a week. Adding moisture and placing it in the fridge can add crispness back to the celery.