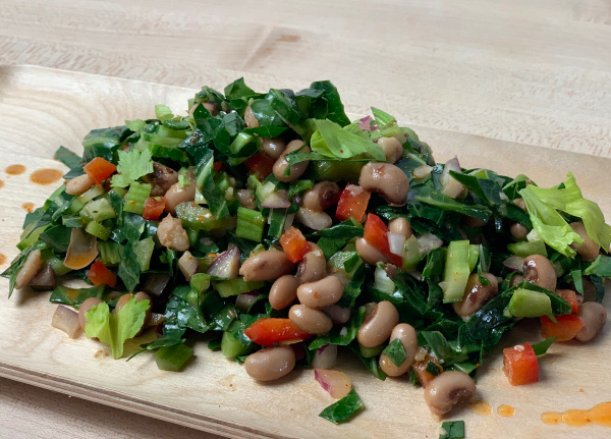 Texas Caviar With Dressing
Print Recipe
Click here if print button above does not work for you
Ingredients
2 cup collard greens, stems fine chop, leafs rough chop (~1/2 bunch)
1 can (15 oz) black eyed peas
1/4 red onion, small dice+
2 celery stalks, small dice
1/4 red bell pepper, small dice
2 garlic cloves, minced+
Dressing:
2 tbsp canola oil
2 tbsp apple cider vinegar
1 tsp Dijon mustard
1 tsp honey
1/2 tsp worcestershire sauce
1/2 tsp cayenne pepper, ground
1/4 tsp kosher salt
Equipment
Can opener
Large mixing bowl
Mason jar (12-16 oz)
Measuring cups
Measuring spoons
Strainer
Wooden spoon or rubber spatula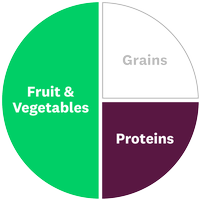 Directions
Step 1:
In a mason jar, combine ingredients canola oil through
kosher salt to make dressing.
Step 2: Secure lid and shake until ingredients are fully
incorporated, set aside.
Step 3: Open can of black eyed peas and rinse using a strainer.
Step 4: In a large bowl, add peas, collard greens, red
onion, celery stalks, bell pepper, and garlic to the bowl.
Step 5: Add dressing to bowl of peas and vegetables and stir to combine. Store in an airtight container in the refrigerator for up to 5 days.