Mena to serve on World Triathlon Sustainability Commission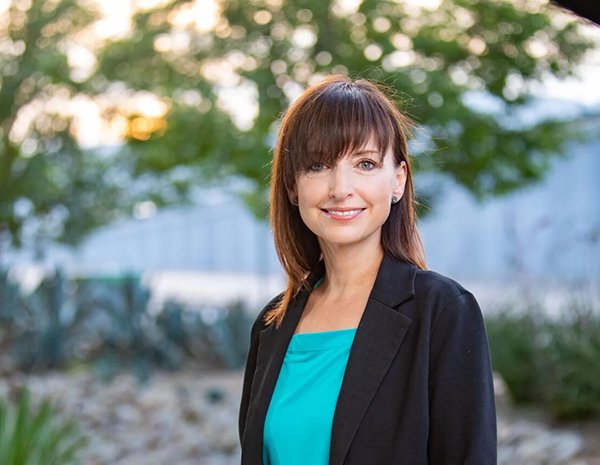 Kristina Mena, PhD, MSPH, regional dean of The University of Texas Health Science Center at Houston (UTHealth Houston) School of Public Health El Paso campus has been appointed to the World Triathlon Sustainability Commission. Mena will serve as a representative of the United States and work in conjunction with USA Triathlon, the national governing body for several multisport events in the U.S. Mena is tasked with the responsibility to develop a plan and creative solutions for the environmental considerations in all policy making and events with key stakeholders and local event organizers.
Mena's appointment was announced in January 2022 by USA Triathlon. "I am eager to be part of this global team with World Triathlon to identify and support best practices that protect environmental health," said Mena, who is associate professor and program head of environmental and occupational health sciences at UTHealth School of Public Health.
Mena's research focuses on the transmission of diseases through water and food using risk assessment tools. In 2016, she conducted the risk assessment that informed mitigation strategies for Olympic athletes competing in water at the Summer Olympics in Rio de Janeiro. "My past work that addressed health among athletes competing at the 2016 Olympics in Rio showcased the complexities of the human-environment interactions during such events," she said.
The World Triathlon Sustainability Commission was launched in 2020 as a response to minimize event impact on the planet and to develop environmentally friendly approaches to hosting athletic events. While still in its infancy, the commission will continue to assess and put forth guidelines for best practices and approaches to reduce environmental impact during events.
Event components such as waste management, public transportation, avoiding single-use plastics, and eliminating paper serve as just a few of the challenges needing to be addressed. "I am very excited to be part of this organization and contribute to the mission of fostering a sustainable environment," Mena said.
Mena earned a bachelor's degree in biology at Franklin College in Indiana, an MSPH at the University of South Florida, a PhD in environmental microbiology at the University of Arizona, and completed a postdoctoral fellowship at Kansas State University.
Media Inquiries: 713-500-3030