Texas CARES
The Texas Coronavirus Antibody REsponse Survey (CARES) seeks to understand the human antibody response to SARS-CoV-2, the virus that causes COVID-19.
THANK YOU, TEXAS CARES PARTICIPANTS!
With your help, we continue to learn about COVID-19's impact in Texas!
Though we are no longer enrolling new participants in this survey, if you have not completed all four surveys and antibody tests, we still rely on you to finish them. If you have completed all four surveys and antibody tests, thank you! Check back here to stay up to date on the latest news and findings.
For any questions about the survey, or if you have not received your links for your surveys, email us at TexasCARES@uth.tmc.edu.
ABOUT THIS SURVEY
What is Texas CARES?
The Texas Coronavirus Antibody REsponse Survey, or Texas CARES, is a survey that is helping us better understand the human antibody response to SARS-CoV-2, the virus that causes COVID-19. More than 90,000 Texans ages 6 months to 90 years old have volunteered to take part since September 2020. Over multiple time points, survey participants have helped us measure things like how many people in the survey have COVID-19 antibodies and how long those antibodies last. Building our understanding of how COVID-19 impacts families in Texas over time can then help shape local and state responses — and identify any new or emerging needs related to long COVID and ongoing social or economic impacts.
Why was Texas CARES started?
To identify what percent of the Texas population has antibodies in their blood, we use two serology tests, also known as antibody tests. One serology test, called the total antibody test, looks for antibodies in the blood made in response to natural SARS-CoV-2 infection. A separate serology test called the Roche S-test is also used to test for the presence of spike-protein antibodies, which are the antibodies arising from natural infection or vaccination against COVID-19. Serology results are especially important for detecting previous infections in people who had few or no symptoms.
We review the results of the serology tests, along with responses to a series of surveys that help us understand what things could contribute to people's differences in COVID-19 symptoms and diagnosis. We are now looking at social, behavioral and economic impacts of COVID-19 in communities across the state of Texas.
Data collection and analysis
Since the project started, we have been working on sharing the data. While the data collection is ongoing, we share and update the data we have on the Texas CARES dashboard. You can view more information about the data, including some of the survey limitations, on the dashboard webpage.
FOR OUR PARTICIPANTS
How do Texas CARES participants continue helping?
If you have already completed your first survey and antibody test, great work! So what happens next?
You complete your second, third and fourth surveys and antibody tests!
The Texas CARES team sends out reminders for the next survey, which you can complete three months after you finished your previous survey and test. If you haven't received your reminder for your next survey and test, email us at TexasCARES@uth.tmc.edu.
The next surveys and tests work just like the first one:
1. Complete a 10-minute online survey.
2. Receive a confirmation text message with your order number for the antibody test (blood draw).
3. Head to your local CPL lab to complete your blood draw.
4. Receive your results as soon as they are available.
You can access your full results report by signing up through the CPL portal for your Sonic MyAccess account at www.cpllabs.com/sonicmyaccess or texting "CPL" to 66349. If your results are not shown in the portal, please call the Sonic MyAccess customer service group at 844-280-8484.
Remember, your test results and survey responses are protected by HIPAA regulations, just like your health records. Individual results will not be shared with your employer, professional organizations or anyone else.
For more information, including how to interpret the results of your antibody tests, check out our FAQ page.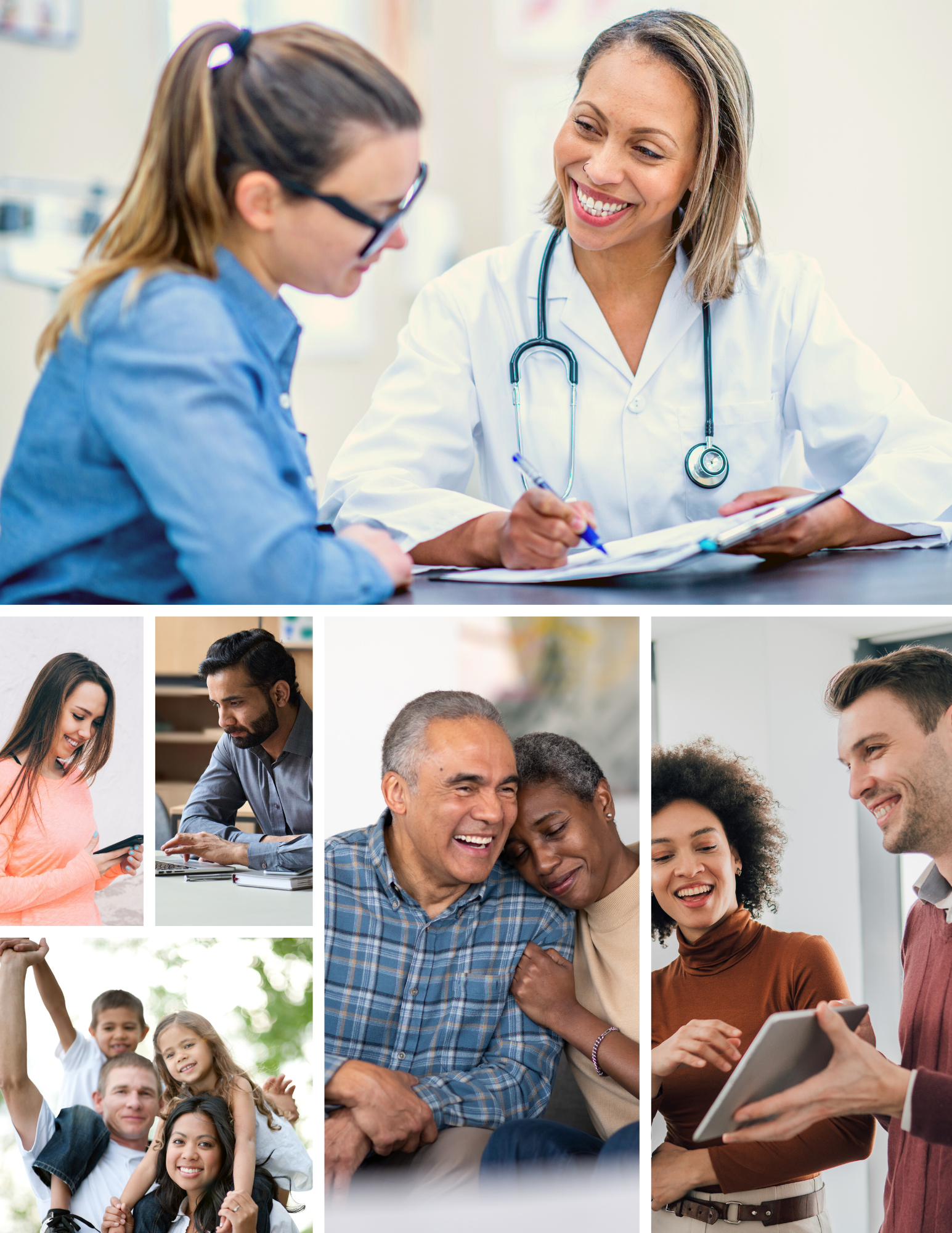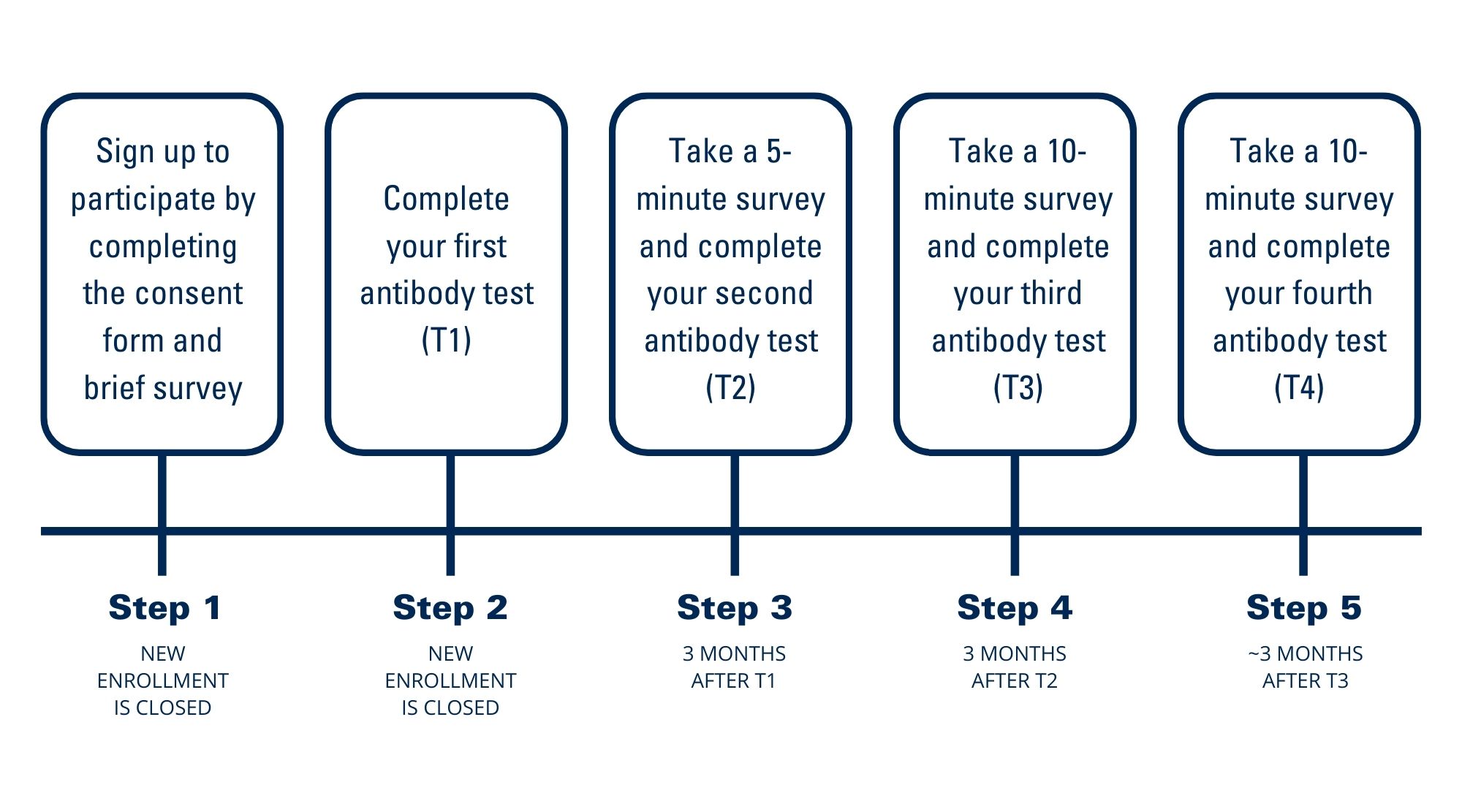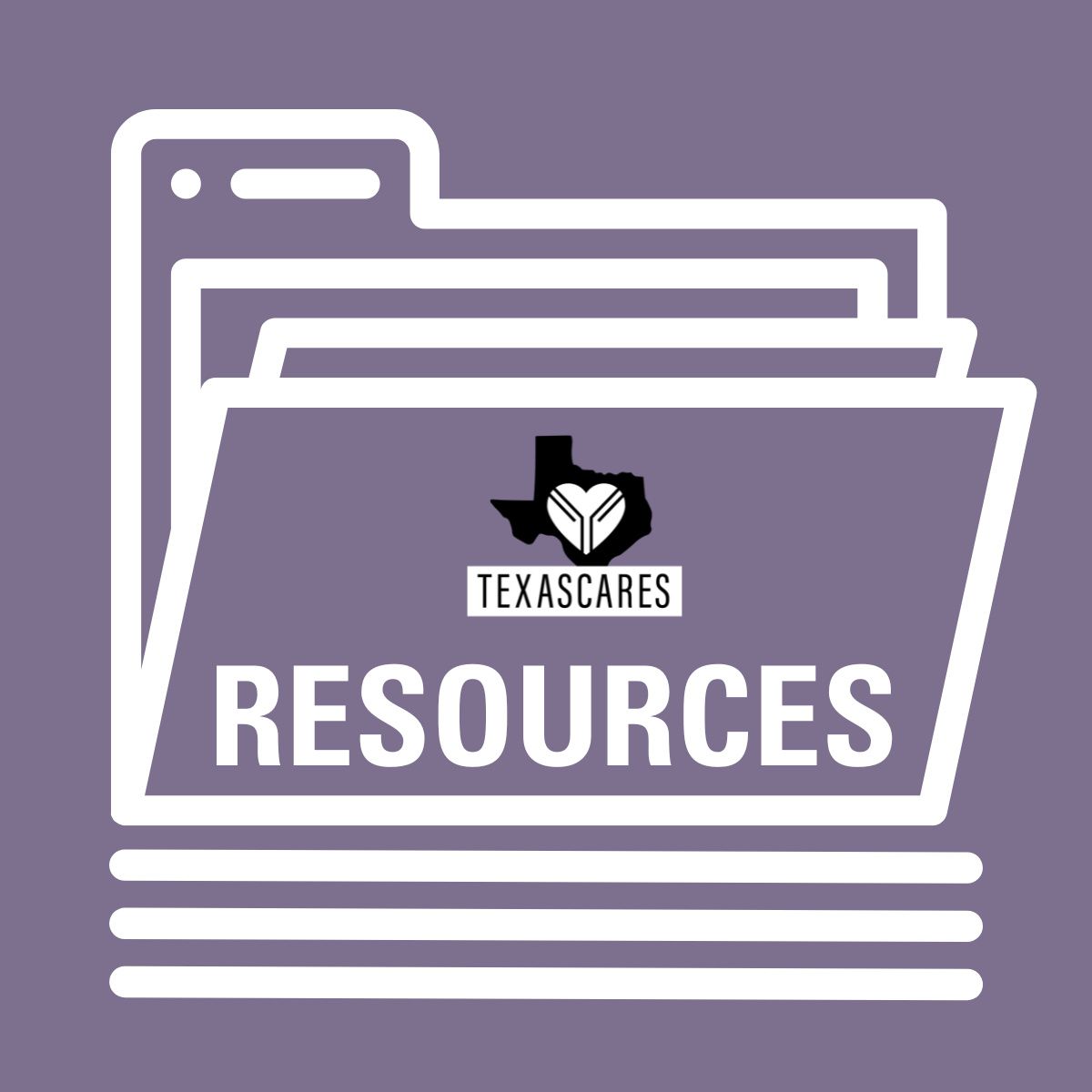 If you are experiencing symptoms of long COVID, you are not alone. Learn more about the symptoms and find where you can go to get help.
MEET OUR TEAM
Who is managing the survey?
Texas CARES is managed by a collaborative team from the UTHealth Houston School of Public Health, in partnership with Texas DSHS, CPL, and the UT System.
Team members from UTHealth School of Public Health include:
Who can I contact if I have questions?
Answers to frequently asked questions can be found here. Email the Texas CARES team at TexasCARES@uth.tmc.edu or leave a voicemail at 713-500-9441. Email is the best way to assure a quicker response time.
This project has been approved by the UTHealth Committee for Protection of Human Subjects, IRB# HSC-SPH-20-0825.
Follow, like and share on social media!