Allicock Invited as a Panelist on a National Forum for Cancer Policy
Academics, oncologists, and cancer survivorship stakeholders gathered for the National Academies of Sciences, Engineering, and Medicine's National Cancer Policy Global Forum on Innovation in Health Professional Education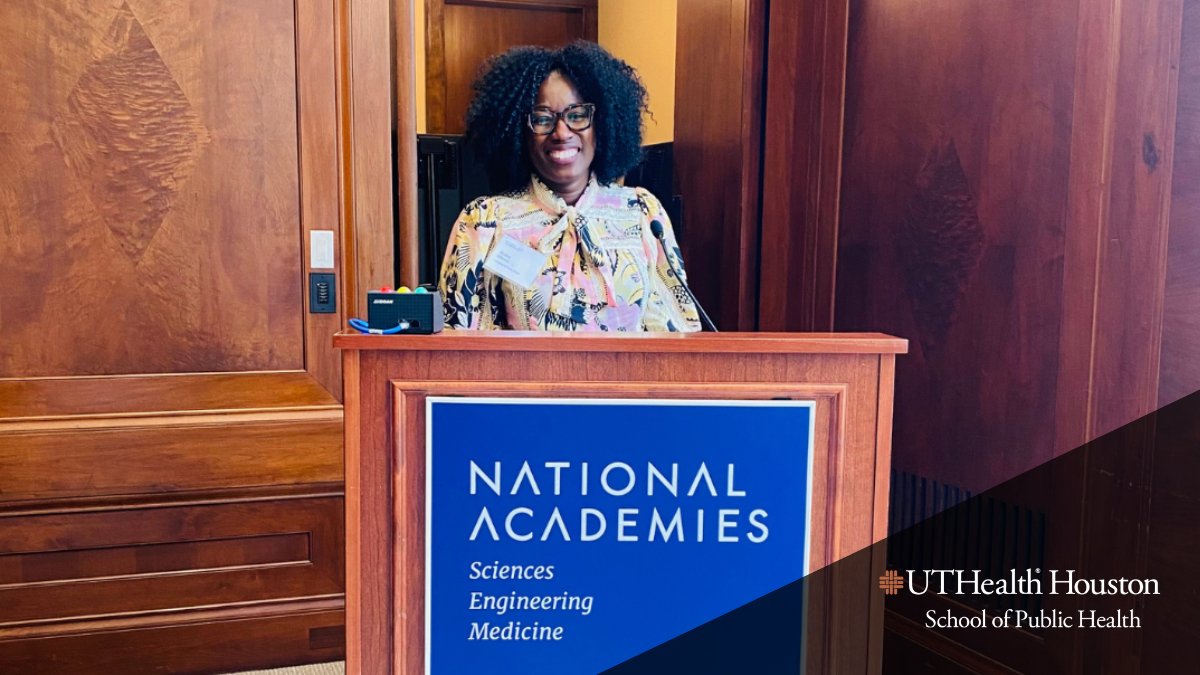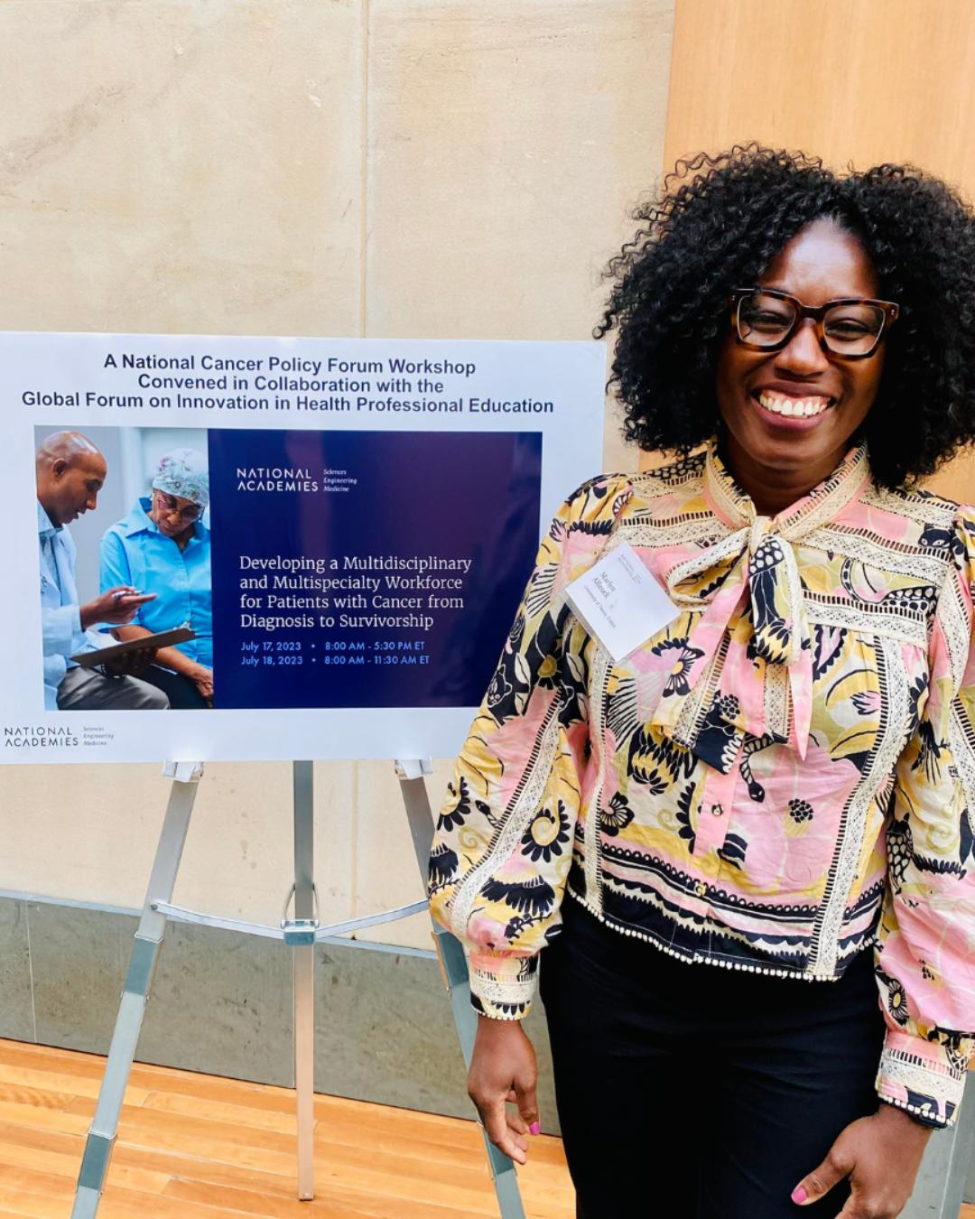 Marlyn Allicock, PhD, MPH, assistant professor with the Department of Health Promotion and Behavioral Sciences, was invited as a panelist to provide her expert opinion on Integrated Health Care Delivery System Perspective by the National Academies of Science, Engineering, and Medicine (NASEM). During the workshop "Developing a Multidisciplinary and Multispecialty Workforce for Patients with Cancer from Diagnosis to Survivorship" Allicock was able to meet with respected experts across the nation to shape sound policies, inform public opinion, and advance the pursuit of science, engineering, and medicine.

This two-day forum required each panelist to present their perspective on the session topic to virtual and in-person attendees. The vast amounts of information from these sessions were then taken and used to further the agenda of the Academies' many missions, including enhancing policies to better the health of various populations. Allicock's unique background in cancer survivorship research lends a new perspective to health care delivery in order to improve cancer survivor's lives post-treatment.

"The goal here is to gather experts in the field to think together about a problem to influence research, practice, and policy. In this case, the focus was on understanding the challenges in implementing and sustaining high-quality survivorship care and providing bold solutions for change," said Allicock. "Published proceedings record the presentations and discussions that take place and, in the end, produce literature to publish," which then has the influence to offer expert opinions in different environments, from policy makers, health care professionals, and community-based workers.

Many of Allicock's peers on the panel were oncologists immersed in patient care. Allicock brought a community-based approach, aligning with her work in cancer survivorship and survivorship care.

Allicock says, "My colleagues were interested in the types of programs with successful evidence-based strategies and methods to integrate into clinical care."

The opportunity to be included as a panelist allowed other listeners and future audiences to consider an aspect of cancer survivorship, leading to advanced research and continued conversations and research with survivors.

Allicock is a member of the Center for Health Promotion and Prevention Research, Center for Pediatric Population Health, and is part of a team of investigators in the Adolescent and Young Adult Scholarship, Training, and Research Lab. The team's expertise includes behavioral sciences, intervention development, epidemiology, program evaluation, and health disparities.

Most of the work the NASEM focuses on is divided into seven major areas: Division on Behavioral Social Sciences and Education, Division on Earth and Life Studies, Division on Engineering and Physical Science, Gulf Research Program, Health and Medicine Division, Policy and Global Affairs Division, and the Transportation and Research Board.

Throughout the year, the National Academies of Science, Engineering, and Medicine holds many conferences and workshops that serve as discussion platforms for science to elevate and processes to unfold. These conferences and workshops see the finest minds in academia debating topics to help the world's communities.