Alumna's Post-Pandemic Path in Public Health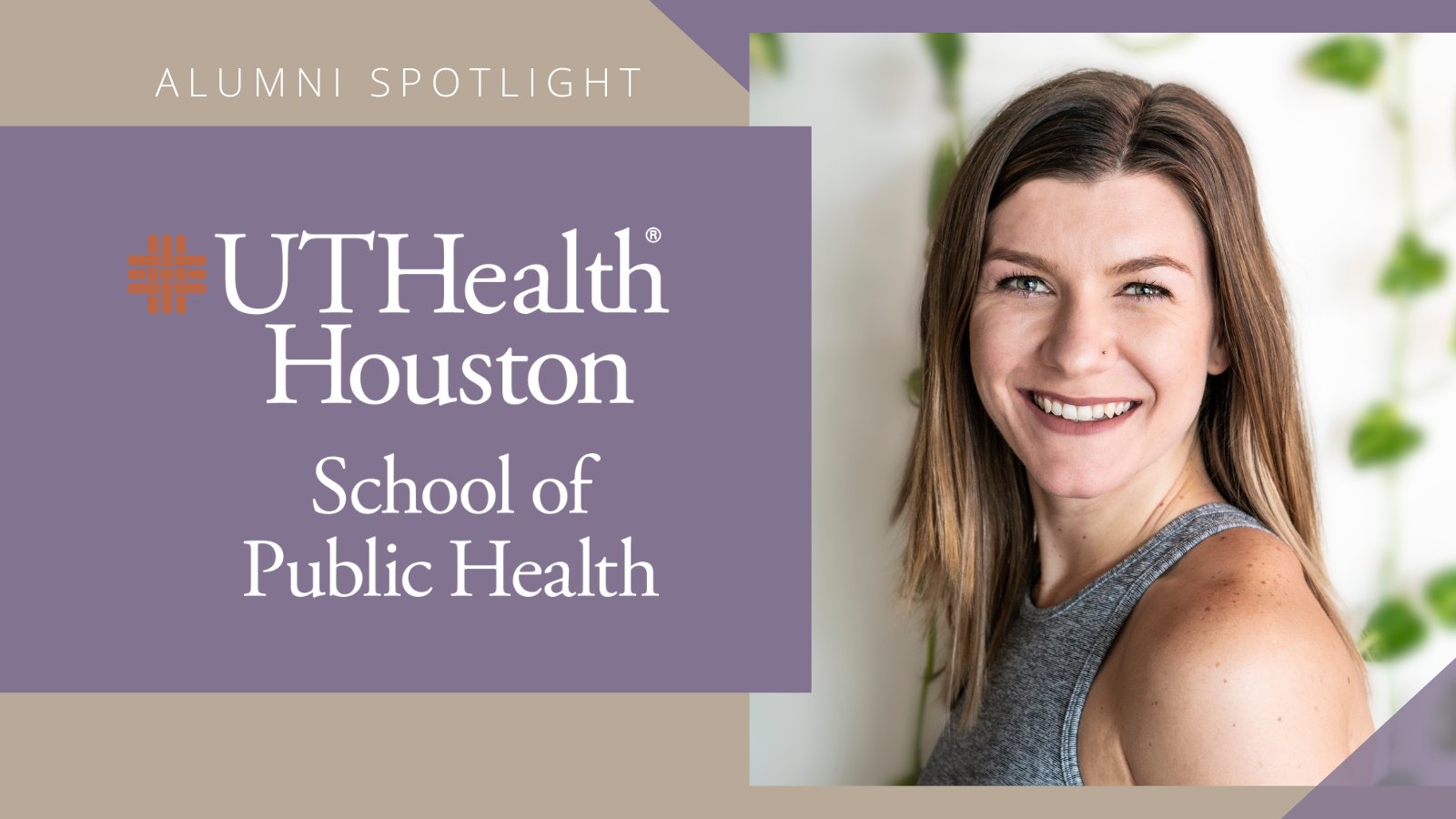 UTHealth Houston School of Public Health 2020 graduate Kat Sisler, MPH, MPAff, serves as an idyllic example of the resilience and determination required by students that completed their degrees during the initial outbreak of the COVID-19 pandemic. Sisler, a graduate of UTHealth Houston School of Public Health in Austin, completed a dual degree program during a landmark moment of history, entering the field while the world faced new health challenges and public health behaviors rapidly evolved during the early stages of the pandemic.
As a dual-degree graduate with a Master of Public Health and a Master of Public Affairs, a program offered in conjunction with the University of Texas at Austin, Sisler finished her degrees with a concentration in health behavior to better understand health's impacts on populations. During Sisler's last semester, she faced the new challenges of completing two master's degrees remotely while navigating what a post-graduate career would look like amid an ongoing lockdown.
In this transition from student to careerist, Sisler faced a rapidly changing landscape. "I completed my post-graduate studies in May 2020, a time that I'm sure you all remember was incredibly stressful and unstable, and I had no idea what my career would look like," said Sisler.
Following graduation, she began a fellowship at the Centers for Disease Control and Prevention (CDC) in the Division of Global HIV and TB, focusing on evaluation. Wanting to work more in climate, she began her current position as a Health Scientist for the CDC within the National Center for Environmental Health's Climate and Health Program, where she evaluates the health implications of climate effects in various populations. "Working in climate and health is both advantageous and incredibly challenging. Both climate and public health are vast subjects; clear lines between topics and issues are nonexistent," Sisler said.
In this role, Sisler and the team support health departments nationwide to implement interventions to adapt to the effects of climate change, including air pollution, extreme heat waves, water quality, and vector-borne diseases. Once these strategies have been developed, the team works to evaluate them to build the evidence base about what works in climate adaptation and public health.
Finding success has proven challenging. "Think of all the factors and players that go into any of these actions – it's not just your local or state public health agency that can make any of these interventions happen. It requires many partners and subject area experts, not to mention engaging the community in the solution," explained Sisler.
Through Sisler's training at UTHealth Houston School of Public Health, she's positioned to continue to advance these fields through her work, evaluating and mitigating the impact of climate change.
"Our changing climate will continue exacerbating other existing public health challenges and must be considered in public health planning and programming. It's one of the most important challenges of our lives."