Cannell receives leadership award for elder abuse and neglect detection tool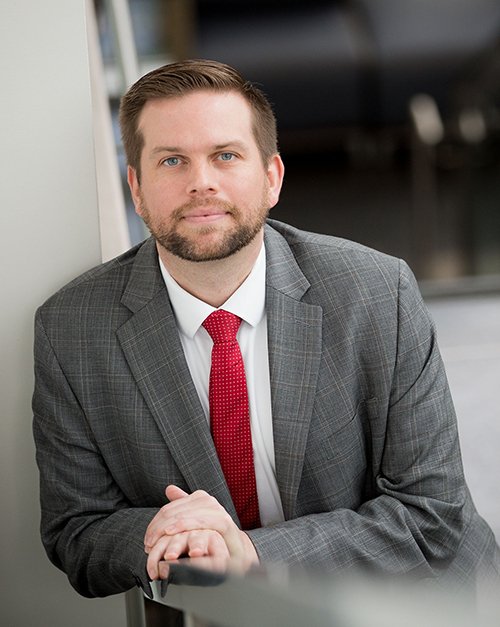 Brad Cannell, PhD, MPH, associate professor in the Department of Epidemiology, Human Genetics and Environmental Sciences at The University of Texas Health Science Center (UTHealth) School of Public Health in Dallas, has been selected for the Academy of International Mobile Healthcare Integration's Leadership in Integrated Healthcare Award.
The award recognizes an individual who has made a significant impact on the integration of Emergency Medical Services (EMS), or the advancement of the integration of EMS into the healthcare system.
Cannell has led an effort to develop a tool that helps medics in Tarrant County in North Texas identify and report potential cases of abuse and neglect while on emergency calls for older adults. The screening tool, called Detection of Elder Abuse Through Emergency Care Technicians (DETECT), is being studied in the field by researchers at The University of Texas Health Science Center at Houston (UTHealth) in collaboration with Texas Adult Protective Services (APS), and MedStar Mobile Healthcare.
Elder abuse and neglect are a problem nationwide, and many cases go underreported, says Cannell, principal investigator on the study.
"For some older adults living on their own, the only interaction they may have with other people is when the ambulance shows up," he says. "And if EMS doesn't catch elder abuse or neglect, who will?"
The tool is embedded into an electronic patient care reporting system, widely used by EMS departments across the country. Attending medics can use the tool to answer 14 screening items covering common signs of elder abuse and neglect that may be recognized by emergency responders.
A pilot test of the tool was expanded through a $1.6 million grant from the National Institutes of Health to investigate how accurately it detects cases of elder abuse or neglect. Currently, MedStar community paramedics are conducting face-to-face interviews with patients who were previously screened with the DETECT tool to determine the tool's accuracy. Cannell says the initial results are promising.
"We are connecting people in Tarrant County with Adult Protective Services who would not be getting services without the DETECT tool," he says, adding that reporting of elder abuse and neglect goes up three to four fold with the use of the tool.
Cannell will be among this year's award winners celebrated at the EMS World Virtual Expo, Sept. 14-18, an e-learning event attended by emergency medical services professionals from around the globe. MedStar, Cannell's close collaborator on the project, nominated him for the honor.
"The fact that they would nominate me for the award indicates that they feel we truly have a partnership," he says. "Over the years I have grown to appreciate how important EMS is in our community. I hope I can continue to work with them for years to come."