CHPPR Assesses Readiness of Health Centers to Implement Colorectal Cancer Control Interventions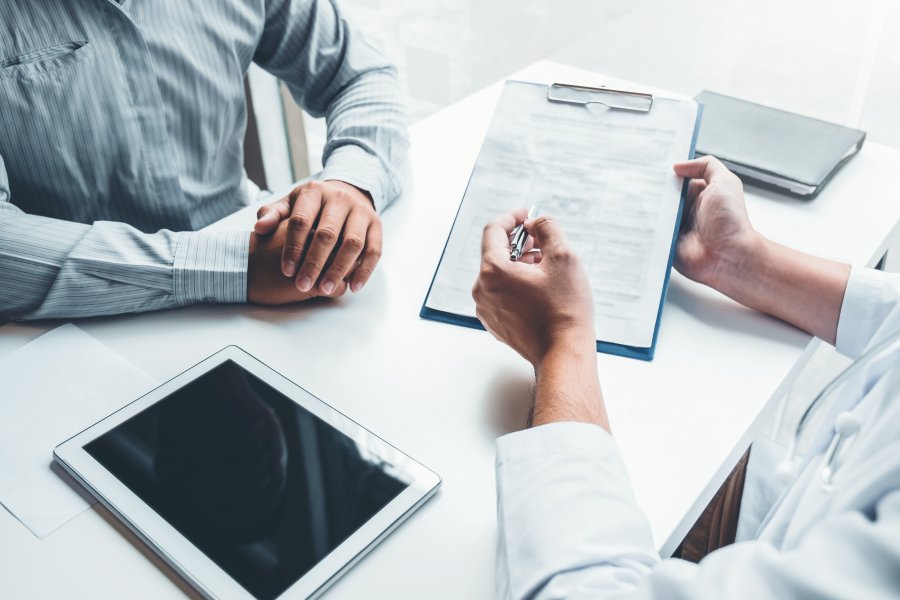 A collaboration between CHPPR's Colorectal Cancer Control and Prevention (CRCCP) and Organizational Readiness projects aims to help federally qualified health centers (FQHCs) improve their colorectal cancer screening (CRCS) rates. By performing needs and readiness assessments with the FQHCs, the teams can identify factors that influence the implementation of evidence-based interventions (EBIs) that could increase CRCS rates, allowing for more effective implementation with improved results.
Colorectal cancer screening is key to preventing colorectal cancer or detecting the presence of cancer to facilitate successful treatment. The U.S. Preventative Services Task Force recommends screening for all adults ages 45 to 75, but many adults do not follow these guidelines. While there are EBIs that effectively increase screening rates, many healthcare systems have yet to implement them in primary care practice settings. The CRCCP works with Texas FQHCs to implement the following priority EBIs within their clinics:
Patient reminders
Provider reminders
Provider assessment and feedback
Reducing structural barriers
The CRCCP staff also develops strategies to promote sustainability of the implemented EBIs.
The Organizational Readiness Team collaborated with the CRCCP initiative, assessing seven clinics from two different FQHC systems in Texas, to assess organizational readiness, defined as an organization's capacity and motivation for implementation. Capacity includes two differentiations: general and innovation-specific. Assessing organizational readiness of the adopting clinics will assist program staff in tailoring implementation strategies, and improve the adoption, implementation, and sustainability of EBIs.
First, the Organizational Readiness team performs the initial quantitative assessment. Then the CRCCP team performs the overall needs and readiness assessment, which involves several methods, including in-depth interviews, clinic-level surveys, and direct workflow observations. Findings are then formatted into a simplified report and disseminated to each clinic site.
Although each clinic's assessment results were unique, overall findings from the needs and readiness assessments revealed a number of barriers to the implementation of CRCS EBIs, including a lack of staff knowledge and resources, staff turnover, competing priorities within the clinics, and lack of funds and leadership support for making systematic changes. By identifying these barriers, the CRCCP team is better equipped to develop clinic-specific strategies for EBI implementation that will result in increased CRCS rates.
The CRCCP is a collaboration between UTHealth School of Public Health Houston, UTHealth School of Biomedical Informatics, UT Tyler Health Science Center, and MD Anderson Cancer Center. The CRCCP is funded by the Centers for Disease Control. Organizational Readiness R01 is funded by the National Cancer Institute. Maria E. Fernandez, PhD is the Principal Investigator on both projects.