Estrella Welcomed by School of Public Health and Brownsville Community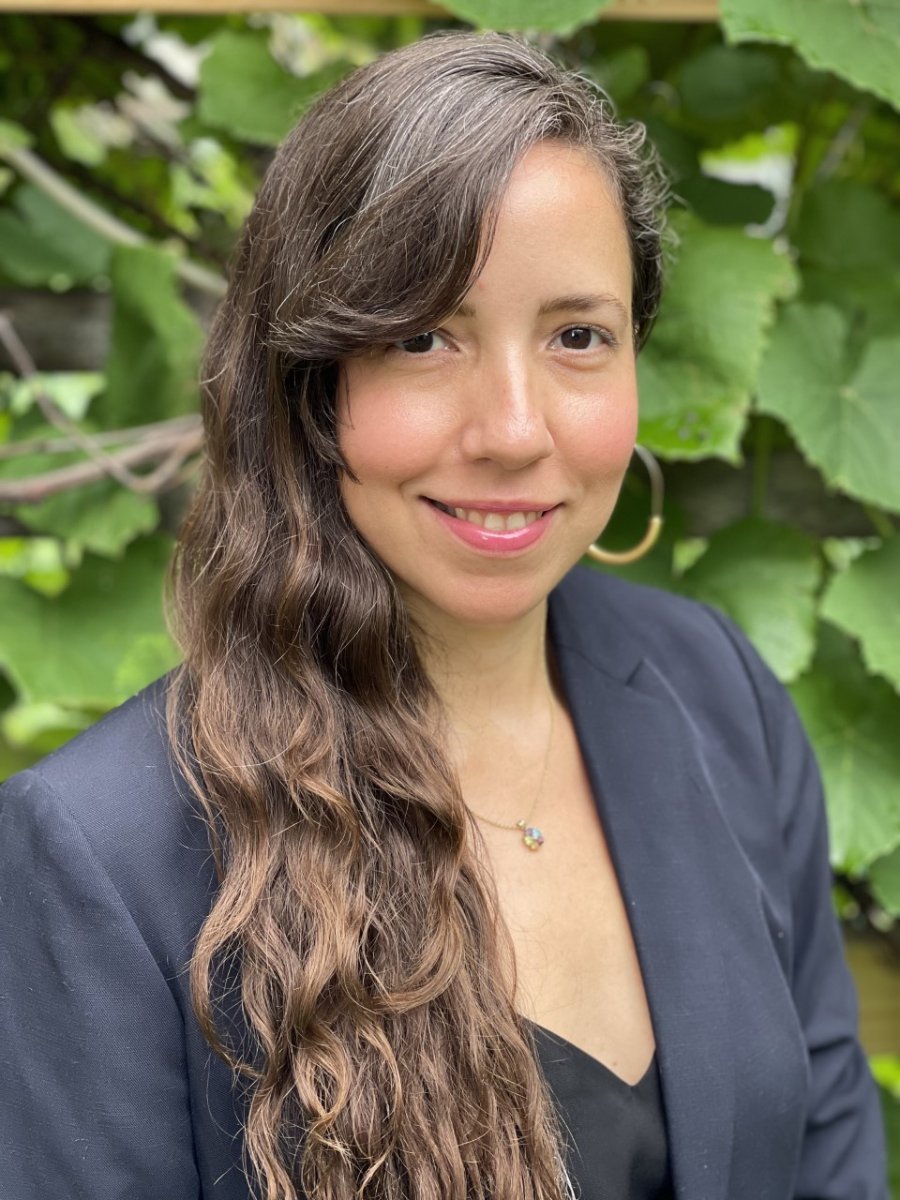 Mayra Estrella, PhD, assistant professor in the department of epidemiology, human genetics, and environmental sciences at UTHealth Houston School of Public Health in Brownsville, first visited the Rio Grande Valley years ago when she was studying for her master's degree in biostatistics. She participated in a field study program in the Texas towns of Laredo and Harlingen, focused on border health issues. The area and the culture reminded her of home in Puerto Rico.
Estrella was living in Chicago and never imagined she would eventually take a position at UTHealth Houston School of Public Health in Brownsville. That first exposure to the Rio Grande Valley did have an important impact, as it shifted her interest from statistics to social aspects of lived experiences of the population, and how the social determinants of health influence chronic disease.
"I learned about social and structural factors related to health outcomes and health disparities. I also saw similar issues in Puerto Rico. I realized that programs needed to be developed to address participants' particular needs in marginalized communities," Estrella said.
Estrella's PhD studies in community health allowed her to work with the large Mexican-American and immigrant population in Chicago. Her work as a graduate assistant with the Midwest Latino Health Policy and Research Center on their Diabetes Empowerment Program (DEEP) exposed her to the profound impact of Community Health Workers.
She and her husband are thrilled to have made the move south to Brownsville from Chicago, where they feel welcomed and at home. "Brownsville and the Valley have such a friendly and welcoming culture, familiar to us as Latinos who grew up in Puerto Rico. The climate and living near the ocean again is a nice change as well," she said.
As for Estrella's research and plans for the future, she says her next steps are to become involved with local issues. "I'm excited to learn more about the work and needs of this community. I am observing and listening so I can find the areas where I will be of most service."
While Estrella continues ongoing research projects she started in Chicago, she has already made inroads with local investigators from UTRGV who are addressing the high prevalence of Alzheimer's in Rio Grande Valley (RGV) at the Rio Grande Valley Alzheimer's Resource Center for Minority Aging Research.
Estrella hopes her research will lead to the development of effective prevention efforts and programs for caregivers as this growing population ages. With a National Institutes of Health (NIH) career development award, she is studying protective factors associated with healthy aging in Latinos and learning more about neuropsychology and brain MRI outcomes for brain health. She will also be teaching graduate students and has been inspired with her interactions with students so far.
"I feel very welcomed and at home here in Brownsville and look forward to serving this very deserving community through my research and scholarship."