Fernandez Receives $650,000 K01 Award to Decrease Obesity Risks in Hispanic Youths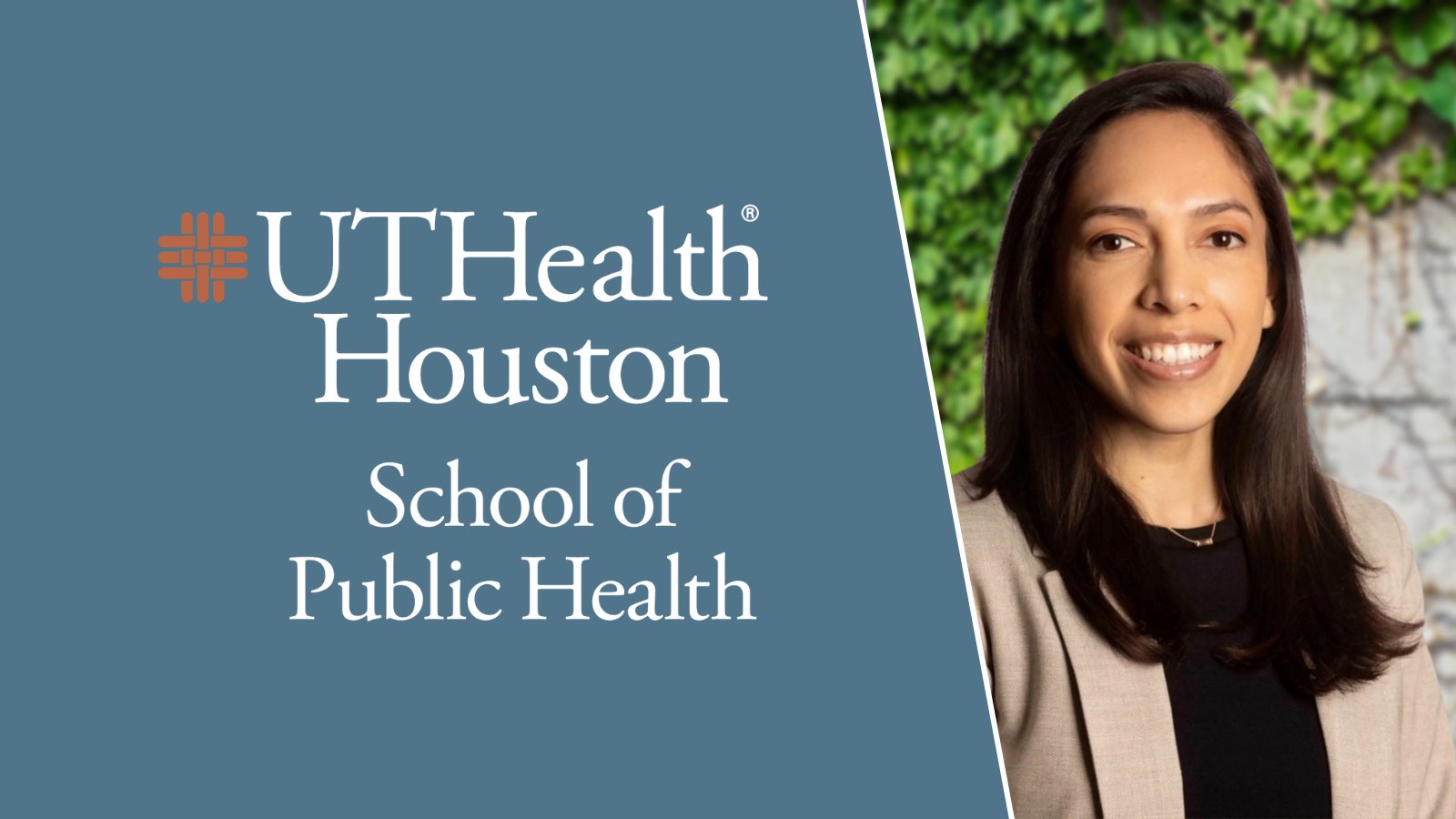 Alejandra Fernandez, PhD, assistant professor at UTHealth Houston School of Public Health in Dallas, has been awarded a $650,000 K01 grant award from the National Heart, Lung, and Blood Institute. The K01, a Mentored Research Scientist Career Development Award, seeks to support researchers' expertise in their fields, cultivating their skills and development to improve the population's health. Through this award, Fernandez aspires to address the high prevalence of obesity among Hispanic youth through tailored intervention methods to lessen obesity risks in minorities.
These funds will support Fernandez's research, "Exploring longitudinal and momentary effects of family functioning on obesity risk behaviors in Hispanic adolescents and family unit," which examines multi-level factors that increase obesity risk behaviors in Hispanic households.
"This study will identify the socio-ecological factors along with family influences and behaviors as key variables to address to improve adolescent and overall family health," said Fernandez, assistant professor with the Department of Health Promotion & Behavioral Sciences. The study will assess the relationship between sociological factors and familial behaviors and how they intersect with the increased risk of obesity.
Obesity risk behavior refers to conditions, activities, and elements contributing to a person's risk for the condition. According to the Office of Minority Health, Hispanic adolescents are 50 percent more likely to be obese than non-Hispanic white youth. By targeting Hispanic populations, Fernandez will address the growing increase rate of obesity among Hispanic adolescents, a group historically known to have a higher rate of obesity risk behaviors, often including low physical activity, poor nutrition, and insufficient sleep.
In the first phase of the study, Fernandez will utilize the Adolescent Brain Cognitive Development (ABCD) study, an ongoing national effort, created to identify factors that shape the development of children's brains, such as sports, social media, sleep patterns, and smoking.
"Using secondary data analysis of the ABCD data, we can explore possible intervention tailoring variables from a socio-ecological perspective that significantly affect obesity risk behaviors," said Fernandez. By selecting key variables from the ABCD study, Fernandez can then predict the factors suspected of causing the increased risk of obesity in adolescent groups.
In the next phase, Fernandez will use a smartphone app to deliver questionnaires to determine behaviors that may be linked to obesity. Each participant will answer questions daily; data that will then be analyzed on how respondent's activity, relationships, and culture may contribute to obesity. Through this, Fernandez and her team can pinpoint certain risks that lead to long-term effects of obesity, such as high blood pressure, high cholesterol, and type 2 diabetes.
Following the data collection from observations through the smartphone app, Fernandez will use this information to create "just-in-time obesity prevention" methods tailored to address the specific needs of the participants.
"Just-in-time obesity risk interventions are designed to be customized and tailored for the participants, meaning they are personalized based on their responses from the daily prompts."
The questionnaire and 'just-in-time' responses from the participants, will allow researchers to gain further insight into behaviors that increase the risk of obesity. From these discoveries, Fernandez can craft risk-prevention interventions to combat the primary contributors to obesity. By implementing these preventative methods, researchers hypothesize a continued decrease in Hispanic youths' predisposition to obesity and obesity-related diseases.