Nearly $1 Million Grant Awarded to Identify and Prevent the Spread of Tuberculosis
Restrepo recipient of RO1 Award of $956,440 to aid in identifying drug resistant tuberculosis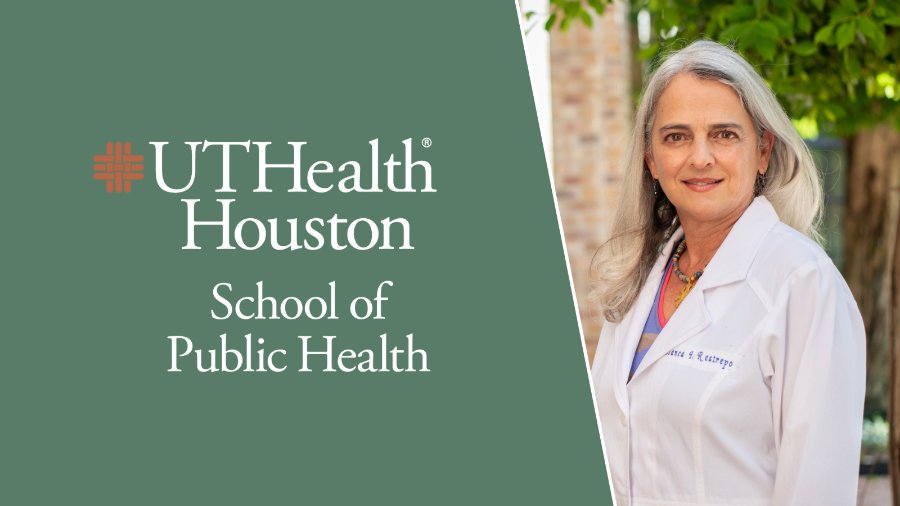 The National Institutes of Health (NIH) has awarded nearly $1 million in grant funding to aid in developing a new method to identify drug-resistant tuberculosis (TB). This project, "Improving rapid phenotypic drug susceptibility testing for drug resistant tuberculosis in high-burden areas," aims to prevent the further spread of these life-threatening strains to the public. The project, led by Blanca I. Restrepo, PhD, associate professor in the Department of Epidemiology, Human Genetics and Environmental Sciences at UTHealth Houston School of Public Health in Brownsville, along with co-principal investigators' including Jordi Torrelles, PhD, of the Texas Biomedical Research Institute, and Marcel Yotebieng, MD, PhD, MPH, with Albert Einstein College of Medicine.
TB is the leading infectious disease cause of death, which can affect the lungs, brain, kidneys, or spine, according to the Centers for Disease Control. In most cases, tuberculosis can be treated and curable. Still, when the bacteria that cause TB become resistant to the drugs used to treat it, it becomes drug-resistant tuberculosis (DR TB.)
This RO1 award, funded by the NIH's National Institute of Allergy and Infectious Diseases, will immediately impact the team's research in creating early drug susceptibility testing of TB. By identifying drug-resistant tuberculosis through this prototype, Restrepo can test for DR TB in locations endemic with tuberculosis.
The team's first two years will be dedicated to creating this prototype in-vitro in the laboratory and in sputum, a term referring to a mixture of saliva and mucus from the lungs, from possible TB patients. Once the sputum is collected it will be combined with a mixture of salts and antibiotics according to Restrepo. The collection will then be plated into petri dishes where researchers can identify the presence of bacteria with DR TB, if present.
Assessing sputum for possible DR TB growths in a manner that does not utilize electricity will make this initiative more cost efficient and accessible to locations without ready-access. In the forthcoming phases of this project, the tool will address medically underserved populations where tuberculosis is endemic, such as Restrepo's field site along the Mexican border in Texas, and another researcher's lab in Democratic Republic of Congo which has a high volume of TB-HIV patients.
"The development of this technology will immediately impact our ongoing research," said Restrepo. This tool will "strengthen our collaboration with the TB clinics in Mexico by providing our colleagues with data on DR TB – something they do not have routinely. This will help physicians start appropriate treatment for new TB patients and prevent the spread of these strains to others in the community."
The co-investigators on this project are Shu-Hua Wang, MD, MPH, Ohio State University College of Medicine, and Adrìan Salinas, Universidad Autònoma de Nuevo Leòn.
Restrepo's development of a low-cost tool to detect DR TB will drastically improve the process of identifying strains of TB, leading to faster treatment to stop the spread of tuberculosis that threaten communities.