Olivarez and her passion to pursue higher education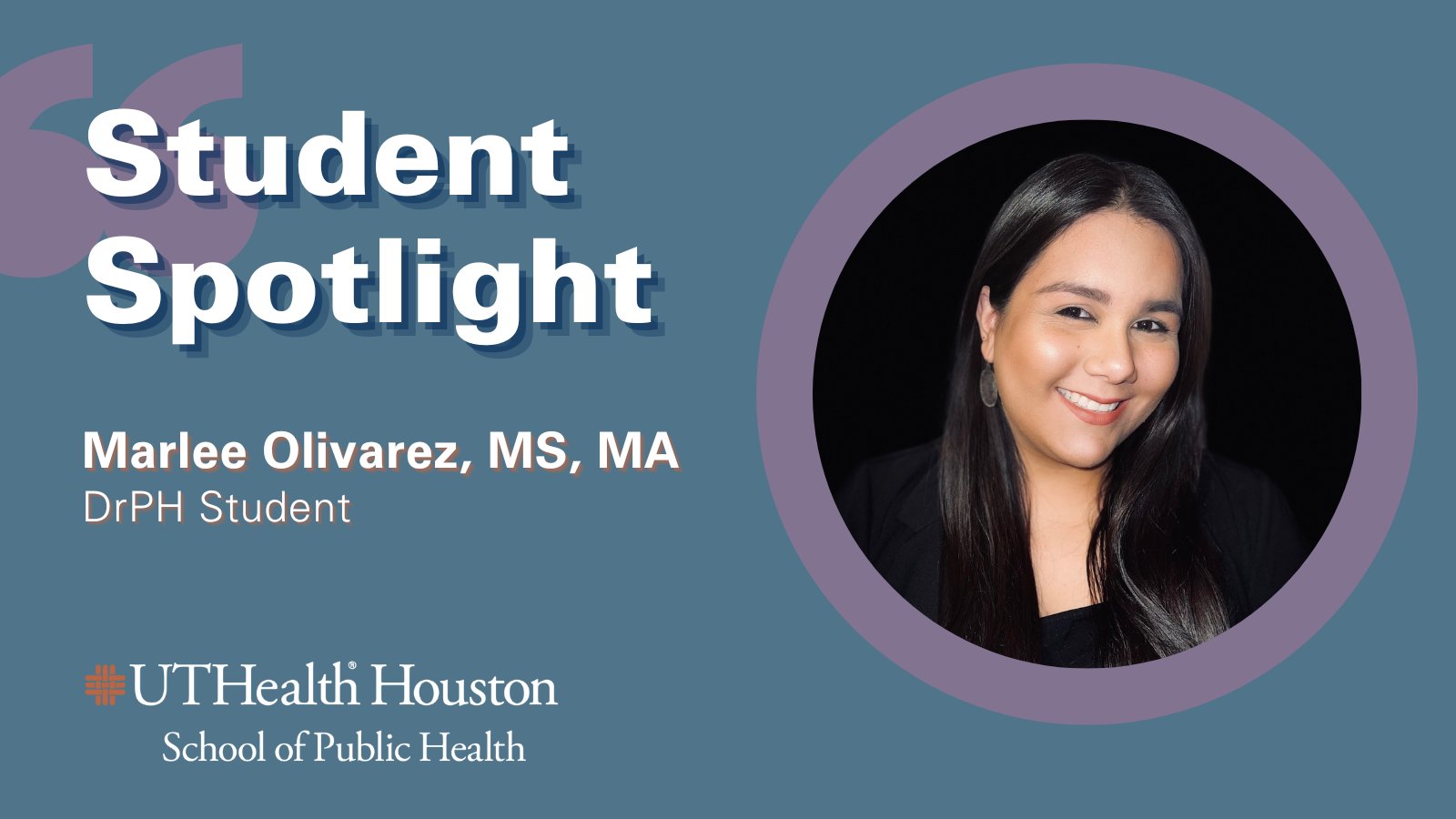 Marlee Olivarez, MS, MA, a DrPH student at the UTHealth Houston School of Public Health in Brownsville, published an article, "The Parental Factors that Impact Hispanics Post-Secondary Education Completion," in the Journal of Latinos and Education. The report explores how parents' backgrounds affect their children's post-secondary education completion. The efforts of this publication mirror Olivarez's dedication, passion, and proof of overcoming the obstacles that impact the community she studied.
Olivarez's research included in-depth interviews with 20 Hispanic adults aged 21 through 42 who faced diverse life obstacles. The study showed that children who face obstacles such as divorce, economic struggles, or migration during childhood are less likely to complete post-secondary education.
However, Olivarez shares that a surprising finding from the study was that "Ninety-nine percent of participants ended up completing some means of education. Regardless of the barriers, risk factors, and circumstances one faces, your ultimate choice is to break generational cycles," she said. These forms of education included a bachelor's degree and post-secondary education or training.
Originally, Olivarez began writing this article while completing her master's degree in 2018 and revisited it while working on her DrPH. Olivarez received feedback from sociology faculty from The University of Texas Rio Grande Valley, Texas Women's University, and Texas Tech University, followed by publication in December 2022.
Olivarez's desire for higher education pushed her to obtain a bachelor's degree in sociology and her master's in sociology and disaster studies. During this time, she knew she wanted to continue her education and found that UTHealth Houston School of Public Health in Brownsville offered a doctorate in public health. As a young mother pursuing a DrPH degree, Olivarez was interested in teen pregnancy prevention, which she later declared her focus.
Olivarez worried that she and her children would fall into the stereotype of teen mothers and their children and be unable to pursue higher education. Her drive to continue her education and to publish this article demonstrates her desire to inspire other teen moms and community members. "I want to be a role model for young women who often face hurdles trying to obtain their post-secondary education." Olivarez is committed to keeping her research focused on Hispanics to benefit her community and is also open to learning about how these issues impact other cultures as well.