Practicum Student Spotlight: Elisabeth Clymer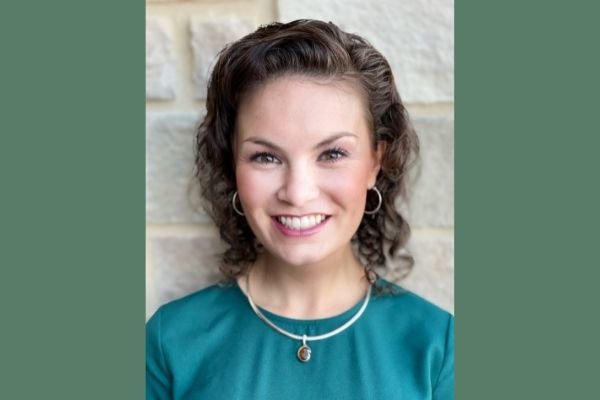 Elisabeth Clymer is an MPH candidate at the San Antonio campus in the Department of Health Promotion and Behavioral Sciences. Elisabeth's familiarity with the Williamson County Community Health Assessment (CHA) led her to pursue involvement in the next CHA production and publication in Spring 2022.
Having worked with healthcare systems and community health organizations, she had an appreciation for CHAs, but wanted to gain a stronger understanding of the planning, processes, components, and impacts. Williamson County is also in the process of becoming an Accountable Community of Health (ACH), and Elisabeth found this an innovative and intriguing approach to community-based public health practice. Her Practicum experience with Williamson County included work on both CHA and ACH projects.
Elisabeth identified crossover between CHA and ACH components, and the two initiatives complemented each other in her final products. Elizabeth first produced a final product reporting results of a community-based participatory research project: Youth with Cameras PhotoVoice Report.
Elisabeth co-led a PhotoVoice research study with youth in the community to enhance the CHA's inclusion of all ages in the population. They partnered with three community organizations to recruit youth photographers for data collection and focus groups. Elisabeth then analyzed the data and developed a report for stakeholders. She presented the results of this qualitative study of youth perspectives to local stakeholder meetings and highlighted recommended interventions for future program design.The second product was a section for the CHA. Elisabeth analyzed all community health survey data and produced a report to inform county leaders on the needs and strengths of public health issues. She also wrote the key findings for demographic characteristics, socioeconomic characteristics, and health resource availability in the Community Health Assessment to better understand the community's capacities to address certain challenges.
Having spent her career in global, national, state, and regional public health, Elisabeth felt that the practicum enabled her to learn a grassroots perspective of public health at the local level. Additionally, she gained hands-on experience with community health assessments (CHAs) and a stronger understanding of how these assessments inform community health improvement plans for policy and program development.
Elisabeth feels fortunate to have phenomenal mentors throughout her career that taught her soft and hard skills which were important during her practicum experience. Elisabeth shares that Dr. Shay's PH 1110 course equipped her with a strong understanding of health behavior theories, and that she was able to successfully connect these theories and constructs to intervention recommendations during her Practicum. Elisabeth advises students beginning the practicum process to talk to faculty about your interests and career goals. Elisabeth shares that Dr. Springer was another phenomenal resource, and that their professional connection facilitated her public health interests and project ideas into a fulfilling Practicum experience with Williamson County.
Ready to begin your practicum experience? The Office of Public Health Practice and Engagement can help.