School of Public Health and TEPHI Partner to Train Over 400 CHWs in El Paso
Faculty and staff host training courses for Community Health Workers in Paso del Norte region.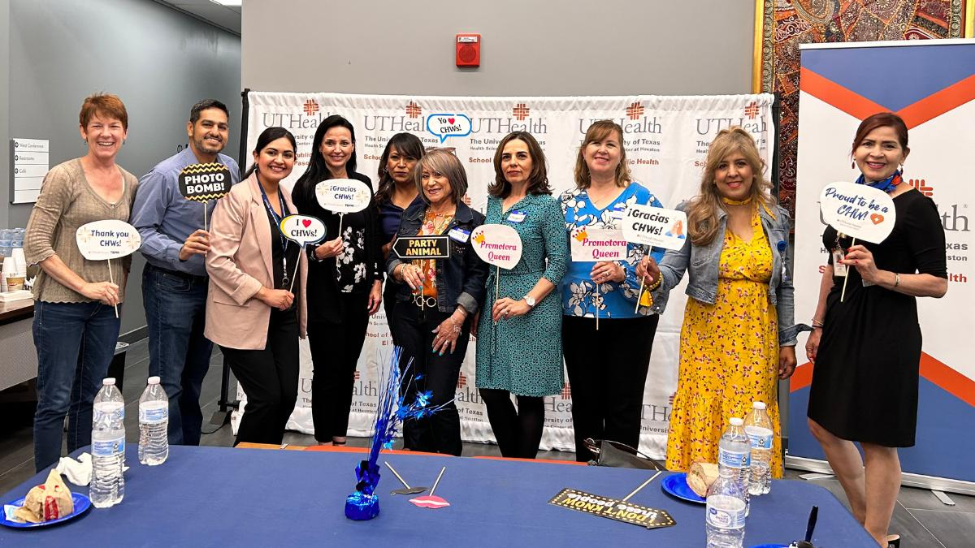 Community health workers are at the frontline of increasing awareness and implementing health recommendations in their local regions. In El Paso, Texas, the training of Community Health Workers (CHWs) is essential to establishing connections with the residents of the Paso del Norte region, while simultaneously supporting the academic and research efforts of students and faculty at UTHealth Houston School of Public Health in El Paso.
Hosted by UTHealth Houston School of Public Health in El Paso and the Texas Epidemic Public Health Institute (TEPHI), staff and faculty train CHWs in data collection, professional development, psychological first aid, cancer prevention, emergency preparedness, and more. The two groups have hosted over 10 courses in the last year, training over 400 attendees.
Each training course delves into different sectors of public health to create a more centralized opportunity for workers to gain new skills and understanding. The knowledge CHWs gain through these courses has a direct and positive impact on the overall health of local communities. Each class provides the CHWs with continuing education credits, a requirement for most health workers to maintain their certification and employment. "CHWs are in high demand, and the better prepared they are to market their value and to be placed in roles where they can be appreciated and utilized to the full scope of their abilities is key," said associate professor Ginger Raya, EdD, of the Department of Management, Policy, and Community Health. Raya trains and encourages students and workers on professional development through career planning, resume aid, and communication.
An emerging skill for CHWs is the use of motivational interviewing, a communication strategy used by CHWs to support community members in navigating health behavior change. Trainings have outlined the benefits and core skills of motivational interviewing, including how to overcome obstacles to behavior change. "Motivational interviewing has an outstanding evidence base but requires substantial practice and coaching," said Louis Brown, PhD, associate professor of Health Promotion and Behavioral Sciences. This strategy is used to help people adopt health recommendations so community members can live healthy lives. Part of the strength of the approach is that it helps CHWs build rapport with residents. "CHWs who develop motivational interviewing skills have more capacity to cultivate change within the community." These trainings have been successfully led in collaboration with The University of Texas at El Paso's Latino Alcohol Health Disparities Research Center.
CHWs in El Paso serve as invaluable assets to the community and continue their work at the forefront of improving public health. The work and training taking place in West Texas aids population health and addresses health disparities in the state.
"For every training we host, we see the dedication and eagerness community health workers have for learning, and their excitement to share what they learn with their communities," said TEPHI program manager Maribel Alomari. This training has a direct impact on the El Paso region population, with a new wave of CHWs trained and equipped to achieve their goals in improving the field and sharing key health recommendations.