The Center for Health Care Data announces awardees for Research Pilot Award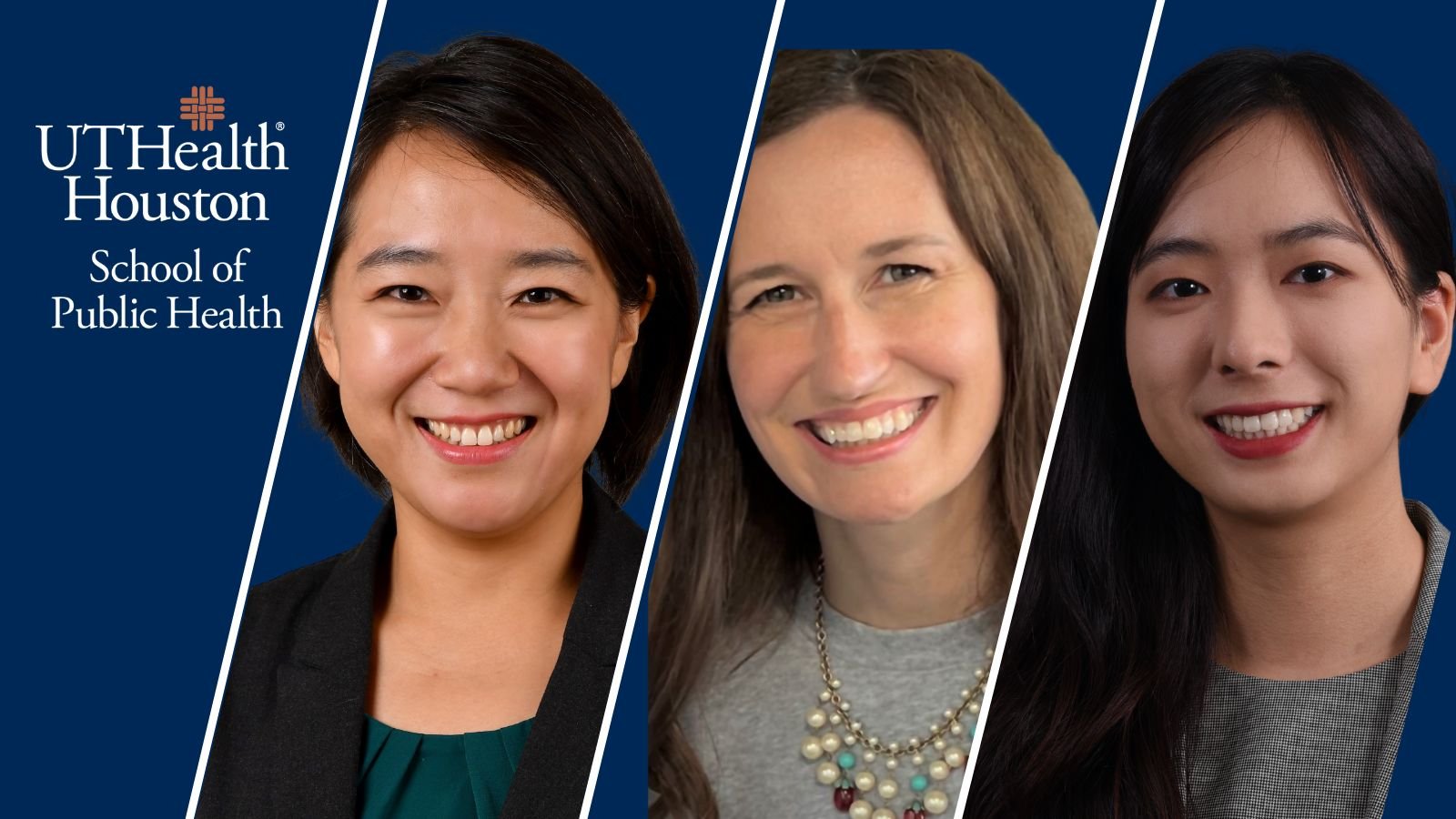 The Center for Health Care Data (CHCD) has awarded three recipients with the 2022 CHCD Research Pilot Award. Min Ji Kwak, MD, MS, DrPH, Andrea Betts, PhD, MPH, and Jingru Zhouis were recognized for their ingenuity and continued progress of scientific research this pilot award highlights. Each submission received encourages the use of electronic health records to generate new findings to impact interdisciplinary research.
Through an interdisciplinary format, each submission awarded is a catalyst for the exploration of methods to improve or analyze issues through electronic health records, and to serve as models for future research.
One award was chosen from three categories: faculty, post-doctoral, and student.
Kwak, assistant professor in the Department of Internal Medicine at McGovern Medical School at the University of Texas Health Science Center at Houston, was awarded for their proposal "Adverse Drug Events among Older Adults with Heart Failure and Frailty." Kwak's project analyzes a cohort of elder adults with heart failure and frailty index, assessing the percentage of patients who experienced adverse drug events in their group. Kwak's findings will apprise the creation of an algorithm to calculate the frailty index in electronic health records data. The tool can be shared across all UTHealth Houston Schools to determine a patient's risk for adverse drug events.
Betts, a post-doctoral research fellow from UTHealth Houston School of Public Health and the Center for Clinical and Translational Sciences, received the $20,000 post-doctoral award. Their proposal entitled "Real-World Opioid Prescription Patterns and Outcomes in Adolescents and Young Adults with Cancer" aims to characterize opioid prescription, patterns, and adverse outcomes among young adults with cancer. This research will provide insight regarding the inadvertent consequences of opioid prescribing practices to inform clinical practice. Analyzing the prescription patterns of opioids to those vulnerable, such as adolescents, can aid in lessening misuse, and benefit understandings surrounding the conversation of pain treatment.
Zhouis, a doctoral student in the Department of Biostatistics and Data Science at the School of Public Health was awarded $10,000 for her proposal "Characterization of the Diabetes Symptom Clusters Using IBM Explorys Therapeutic Datasets." Her research seeks to describe the symptoms, symptom clusters, and risk factors among patients with Type 2 diabetes. By identifying the association of related demographics, complications, comorbid conditions, and treatments of these occurring symptom clusters, these findings will inform the development of personalized strategies for symptom management.
CHCD houses several large datasets that cover health care utilization for more than 65% of the Texas population. Data are made available for approved research studies designed to enhance and expand the body of knowledge regarding the utilization of health care services, quality, costs, payment systems, and policy reform. 2022 marks the inaugural year of the Research Pilot Award and seeks to continue the improvement of analysis future research in electronic health records.