Mobile App Has Potential to Promote Healthier Lifestyle Changes Among African American Breast Cancer Survivors
Published: October 16, 2023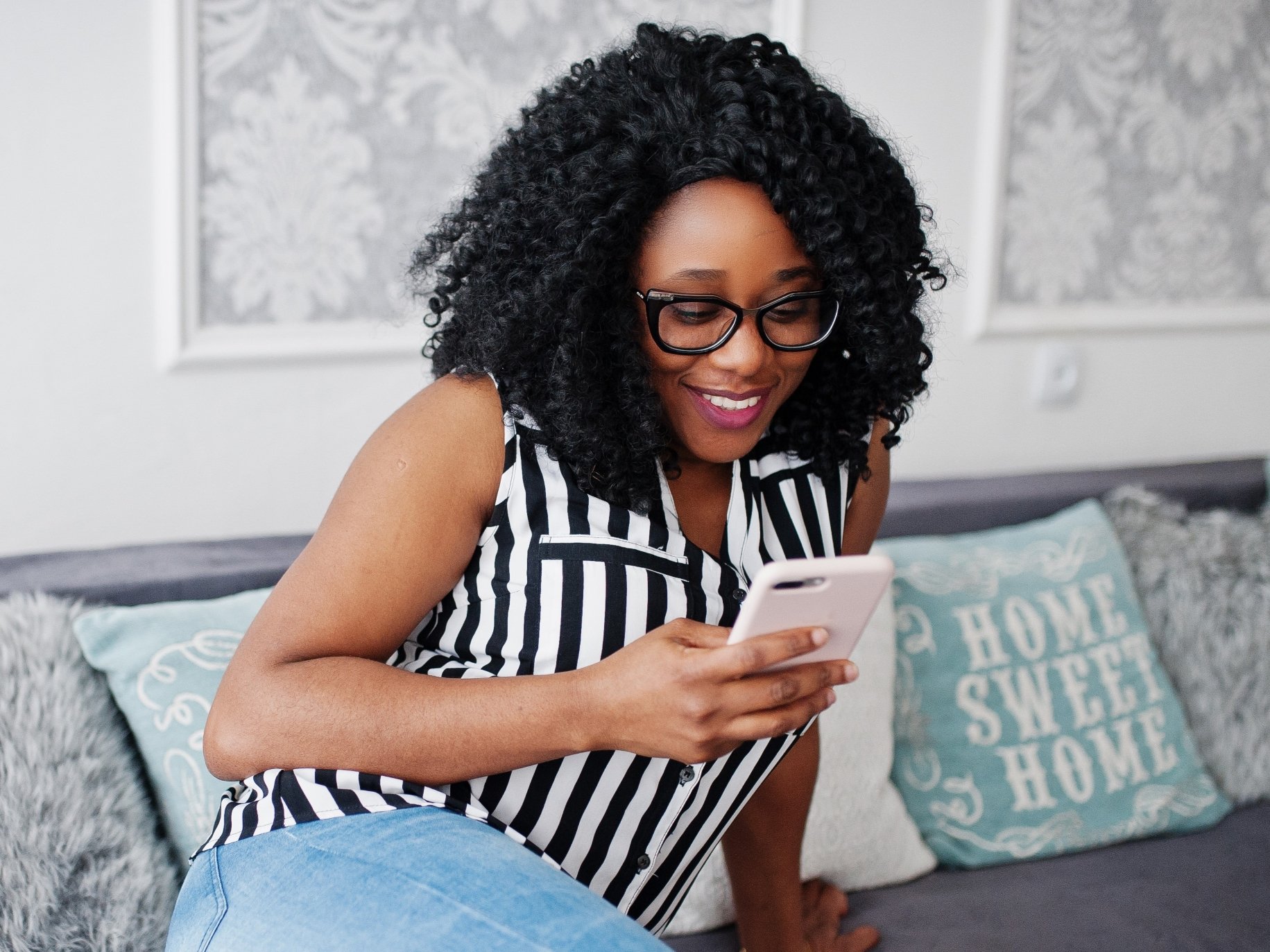 Creating Healthy Actions through Technology (CHAT) is a mobile app-based pilot intervention designed to motivate and encourage physical activity and healthy diet among African American breast cancer survivors. This program has the potential to address disparities in the health outcomes and availability of resources for an underserved populations of cancer survivors.
"Healthy cancer survivorship involves a lot of different aspects, social, psychological, and physical, that all have to fit together," said Marlyn Allicock, PhD, MPH, principal investigator for the project. "A lot of breast cancer survivors get lost in the transition from treatment to long-term care. They don't know how to pick up the pieces, where to even start."
One important element of breast cancer survivor care is the adoption and maintenance of healthier lifestyles, particularly in regard to diet and exercise. Adequate physical activity and healthier eating can have a significant impact on outcomes for survivors, and a good deal of research has been devoted to interventions to promote these behaviors among breast cancer survivors.
Unfortunately, African American breast cancer survivors are underserved by existing interventions. African American women experience higher mortality rates from breast cancer than other women, as well as worse long-term outcomes. These disparities are made worse by a lack of access to resources like existing physical activity-related survivor programs, which are often not easily or readily accessible to African American women. Mobile phone-based interventions offer a potential solution to issues of access, but little research has been done on the viability of such programs for African American survivors.
"There's still a dire need to understand how best to approach these underserved populations," said Allicock. "There's a misconception that because breast cancer gets so much attention, research, and money, because the bulk of cancer survivorship work has focused on breast cancer, there isn't still work to be done. But the majority of that research has been focused on white survivors. A recent review found only 17 published studies focused on improving diet and physical activity for Black or Latino breast cancer survivors. The majority were pilot studies where the focus on whether the intervention is feasible/acceptable. And only 6 of those were focused on African Americans, and one of those was our paper. So there's definitely more work that needs to be done to address these disparities."
CHAT was developed as one approach to fill this gap in survivorship care. Program participants, 22 African American breast cancer survivors, received an accelerometer to monitor their physical activity and a mobile phone through which they could access the CHAT mobile app. Participants used the app to complete multiple daily assessments about their diet and physical activity. Based on their responses, the app provided tailored messages and recommendations to encourage healthier behaviors.
Participant engagement with CHAT was high, and 85% of participants reported that the intervention helped them change their behaviors. Over the course of the four-week trial, participants reduced their sedentary time and fast food intake and increased vigorous physical activity. Although the trial was small, the results show the strong potential of this intervention to promote healthier lifestyle changes among African American breast cancer survivors.
"We still have a long way to go, but this is a start," said Allicock.
This study was funded by an internal grant from the American Cancer Society and the University of Texas Southwestern Medical Center.