Adams recognized as a 2023-24 Sadler Scholar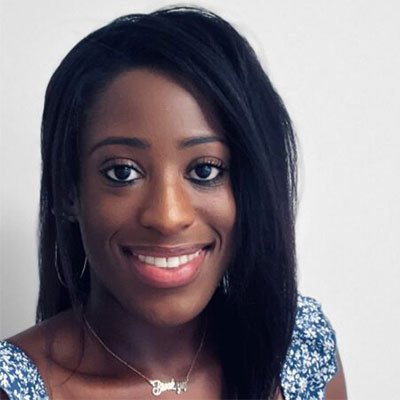 Brooklyn Adams, PhD candidate in epidemiology at UTHealth Houston School of Public Health, was honored as one of six 2023-24 Hastings Center Sadler Scholars.
The Sadler Scholars are a select group of doctoral students with research interests in bioethics who are from racial or ethnic groups underrepresented in disciplines relevant to bioethics. The Hastings Center is a nonpartisan, nonprofit research institute that addresses social and ethical issues in health care, science, and technology.
Adams is a first-generation college student who is passionate about health inequity and its causes.
"I feel particularly strongly about the sheer volume of maternal mortality, low birth weight infants, and prenatal hypertensive disorders in a population that includes myself, family members, neighbors, and so many others," Adams said. "I have transferred that passion into my work in public health practice."
During their cohort year, each Sadler Scholar gives a work-in-progress talk for feedback from Hastings Center staff scholars and editors and the Sadler Scholar community. Workshops on career development, publication, and professional flourishing are also part of the cohort year.
All Sadler Scholars have access to one-on-one mentoring sessions with advisors and Hastings Center colleagues and take part in Hastings Center events such as the invited speaker series.
Stipends for Sadler Scholars are provided by the Blair and Georgia Sadler Fund for Socially Just Health Policy, which aims to cultivate a more diverse set of scholars committed to creating a more equitable world.