New Brownsville Faculty Feature: Emily Lemon, PhD
Lemon's research examines and addresses social determinants of Latinx mental health with a focus on suicide prevention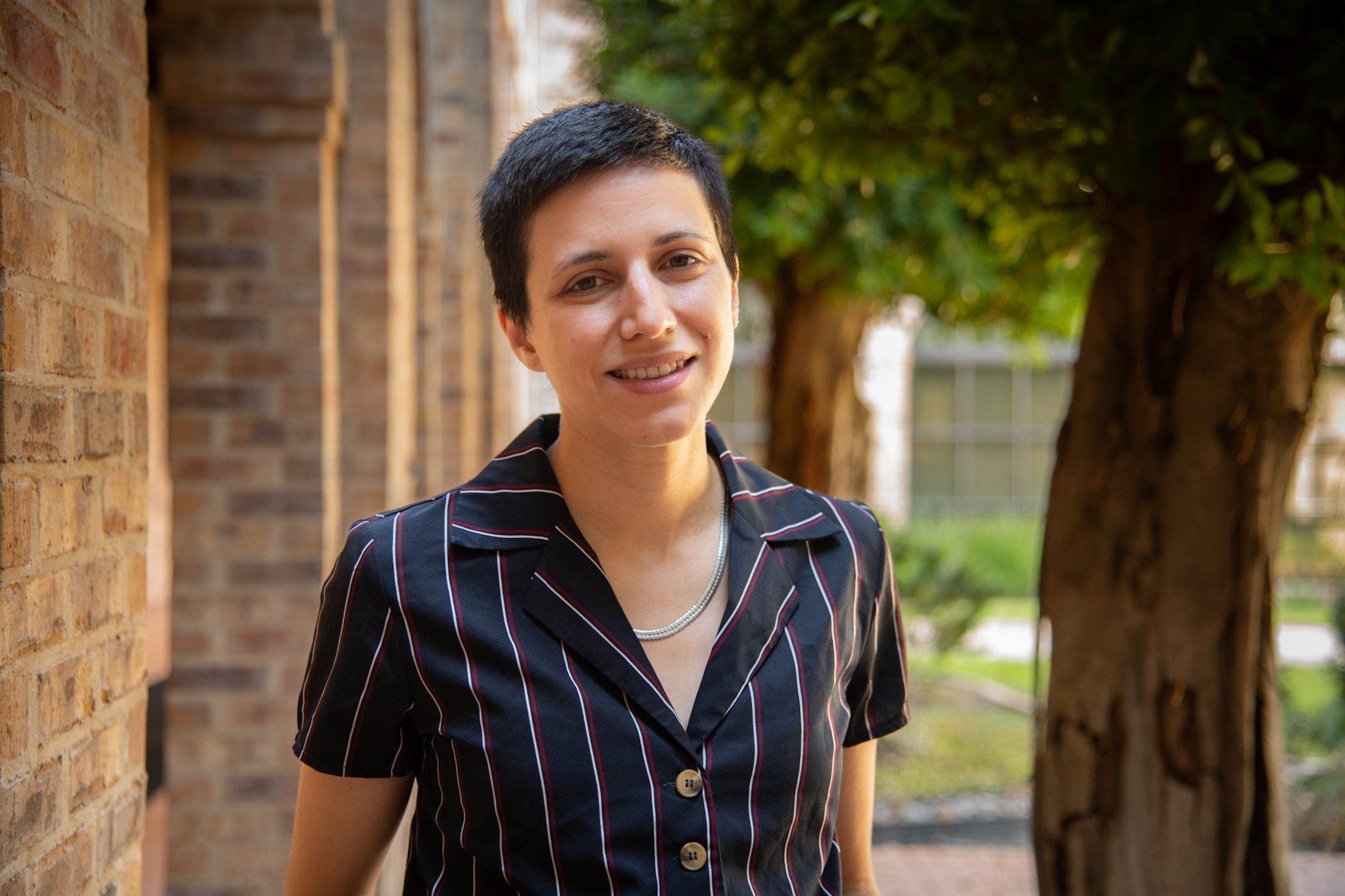 Emily Lemon, MPH, PhD focused her doctoral research on mental health, community connectedness and the impact of immigration policies on Latinx youth, specifically in the Southeastern United States. Coming to Texas from Emory University and her home in Atlanta, Georgia, she is aware of the differences between the two regions, but also embracing the familiar culture and environment of the Rio Grande Valley.
"I spent early years of my life in a mostly Mexican and Central American neighborhood in Southern California. My mother is Guatemalan, and while every place and culture is unique, I do feel a comfort and familiarity here in Brownsville. I'm excited to make this my new home. Author Gloria Anzaldua refers to the Mexico-US border as "the space in-between", which is how I've always felt as a person of mixed-ethnicity and two cultures, so the border feels very familiar," said Lemon.
Her journey to Texas was somewhat of a serendipity.
"I had a chance encounter with a friend from San Antonio who encouraged me to apply for the position in Brownsville. I knew nothing about Texas at that point, but felt like the position fit my goals and experience perfectly. When I wrote my statement of work to apply for the Assistant Professor position, it came so easily. I was excited to expand and build networks and solidarity between Latinx youth in the Georgia and Texas. I think they have a lot to learn from each other, and it seemed natural to think about linkages between my work in Atlanta and here on the border in Texas," she said.
When things fell into place easily and the position was offered, Lemon felt like it was affirmation from the universe.
"In Atlanta I've grown as a person, working, studying and volunteering around immigrant rights organizing since 2007. In Atlanta, we (Latinx community) are often "outsiders" trying to claim our space. The Rio Grande Valley is a place where Hispanic culture and people thrive but many of the historic and structural injustices within the wider context of the U.S. still exist."
Lemon says youth are the future and we need to foster their hope, imagination and connection in order to address the youth mental health crisis and other pressing public health issues.
"I'm really excited about building relationships with new groups here on the border and learning in the process with them. I see great potential for exchange between youth living in Texas and Georgia and I'm looking forward to settling in here, where I have been warmly welcomed by the community."