The Ibn Sin Foundation Partners with CHPPR and other Organizations to Promote Health in Underserved Texas Communities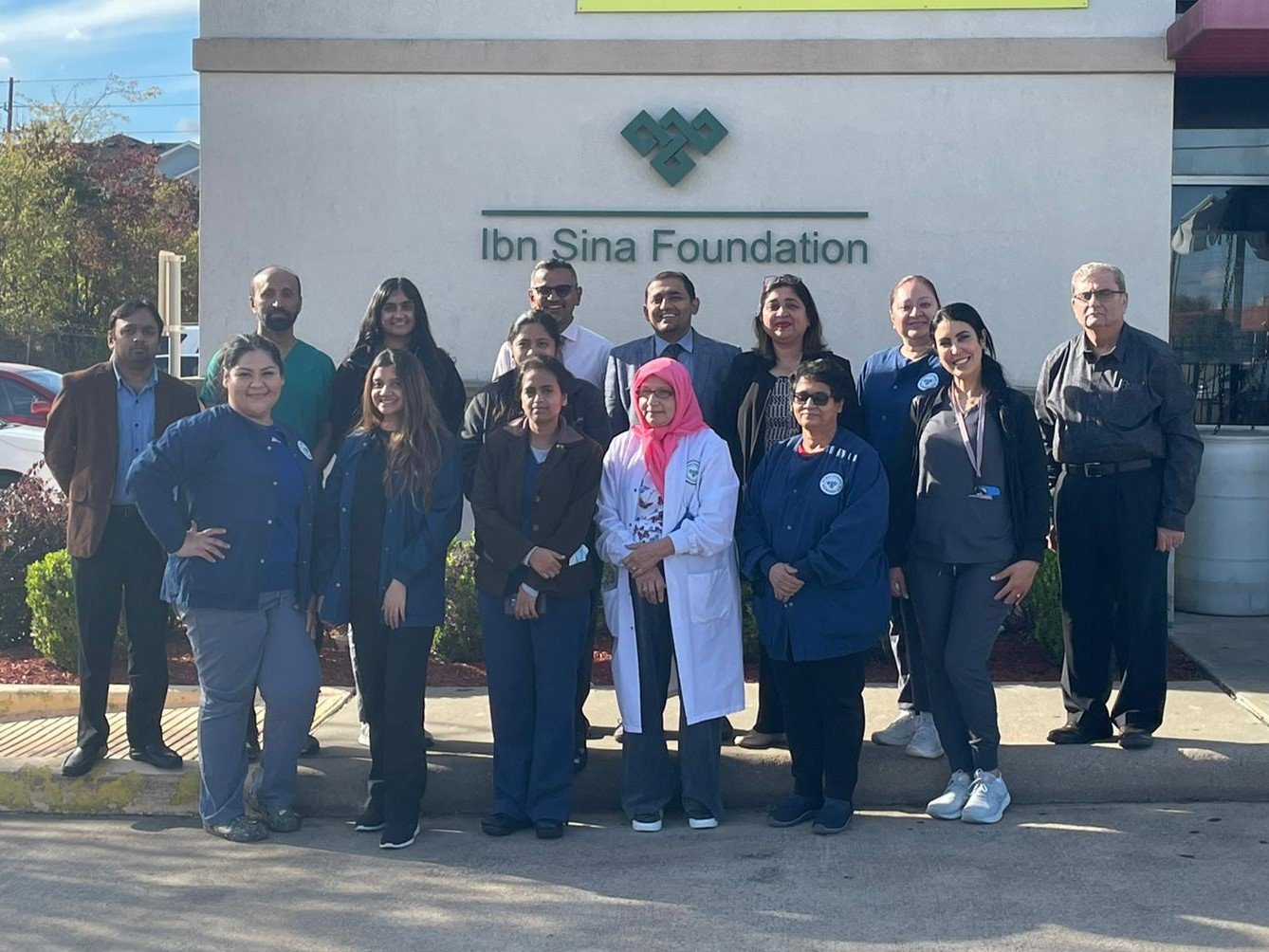 The Ibn Sina Foundation is a non-profit, 501(c)(3) organization that offers a variety of affordable healthcare services through seven clinics across Harris, Fort Bend, and Jefferson counties. Ibn Sina frequently partners with local community and religious organizations, health departments, school districts, and academic institutions like the UTHealth Houston Center for Health Promotion and Prevention Research (CHPPR) on programs to improve the health of the communities they serve.
Ibn Sina has provided integrated primary care, dental, diagnostic, specialty, and mental health services to underserved communities since 2001. They primarily serve low-income, underinsured, and uninsured populations and offer sliding-scale pricing and other programs to make their services more accessible to these communities. Working with community partners, they regularly provide vaccination and other free services at schools, community events, and other venues. They also partner with academic institutions like CHPPR on research projects like the Salud En Mis Manos (SEMM) program, which aimed to raise breast and cervical cancer screening rates among Latinas.
Ibn Sina and CHPPR investigators are currently collaborating on the Adolescent Vaccination Program Implementation Tool (AVP-IT) project, which is designed to aid clinics in the implementation of a program to raise HPV vaccination rates. The AVP-IT team has educated Ibn Sina providers and staff on the HPV Vaccine and strategies for motivating parents to get their children vaccinated. Since starting work with the AVP-IT project last October, Ibn Sina clinics have already seen an increase in their HPV vaccination rates.
"We've had an excellent experience working with UTHealth," said Dr. Hina Azam, Director of Outreach and Marketing at the Ibn Sina Foundation. "Their team has provided webinars, information, resources, and any other help that our providers and staff could need about HPV Vaccination. When parents come in, our staff are able to talk confidently about the vaccine, to encourage vaccination, and to answer all of their questions and address any hesitancy or doubt."
The foundation is currently organizing their latest mental health conference for community leaders, part of their significant focus on mental health. Ibn Sina is also planning to open a new building at their Wilcrest clinic which, alongside other services, will feature on-site MRI diagnostic services, allowing Ibn Sina to better serve the community's medical needs.
After a successful conference on Mental Health last year, the foundation is organizing an Interfaith Mental Health Conference for community leaders for November 11, 2023, part of their significant focus on mental health. Ibn Sina is also planning to open a new building at their Wilcrest Location, an Ambulatory Surgery Center with other services including diagnostic MRI and CT services, which will allow them to better serve the community's medical needs. Ibn Sina also has plans to open a DO school very soon.
For more information on the Ibn Sina Foundation, you can visit their website at https://ibnsinafoundation.org/