Our Mission
To conduct research to develop, evaluate, and disseminate health promotion and disease prevention programs in diverse settings and populations.
Writing Winning Grants: An Introduction
Please join investigators for a one-hour interactive session with Gina M. Kunz, PhD, who will introduce resources and supports for writing winning grant proposals and share effective "tips and tricks."
Wednesday, Oct. 9, 2019 ♦ 10:30 a.m. - 11:30 a.m.
Center for Health Promotion and Prevention Research at
The University of Texas Health Science Center at Houston (UTHealth)
School of Public Health
1200 Fannin St. • UCT 2090 • Houston, Texas 77030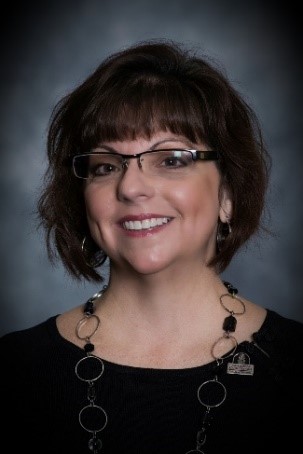 Gina M. Kunz, PhD
Director of the Research Institute in the College of Education at the
University of South Carolina
Gina M. Kunz, PhD, is Director of the Research Institute in the College of Education at the University of South Carolina. The Institute is comprised of five University-approved Centers and serves as the organizing infrastructure for resources and supports directly available to research teams, equipping them in the art and science of writing winning grant proposals. Dr. Kunz supports faculty members, graduate students, and collaborative research teams throughout the grant proposal development process to: (a) identify potential funding opportunities; (b) conceptualize research studies; (c) develop the research design and methodology; (d) develop the budget; (e) develop competitive proposal; and, (f) assist in the grant submission process. She also directs an early career faculty success program and directs the "Research PAC: Research Partnerships in Action Collaborating for Change," an interdisciplinary, campus-wide research-intensive interdisciplinary cadre of faculty (College of Education, College of Arts & Sciences, Arnold School of Public Health, Communication Disorders, and College of Nursing).
Dr. Kunz has held tenure-track faculty positions at two medical centers – LSU Health Sciences Center and the Munroe-Meyer Institute at the University of Nebraska Medical Center – as a psychologist. For 15 years, she was Assistant Director of the Nebraska Center for Research on Children, Youth, Families and Schools (CYFS) at the University of Nebraska-Lincoln. She has also provided mental and behavioral health services through private practice in rural, urban and suburban areas. She received her PhD in psychology at Louisiana State University. She is a licensed psychologist for children and adolescents.
Dr. Kunz has secured more than $23 million as PI/Co-PI for large-scale research funded nationally or through state and foundation funding. Dr. Kunz served as Co-PI for the $10 million-dollar IES-funded National Center for Research on Rural Education (R2Ed) where she was Director for Rural Outreach and Coordination and Co-PI for a large-scale RCT study. She is currently Co-PI for the $5 million-dollar Carolina Family Engagement Center funded through the U.S. Department of Education.
Contact: Peggy Tate at 713-500-9609 or Peggy.Tate@uth.tmc.edu
Featured News
Jennifer M. Gonzalez, PhD, associate professor and assistant regional dean at The University of Texas Health Science Center at Houston (UTHealth) School of Public Health in Dallas, has been appointed to the National Academies Forum on Global Violence Prevention.

---

UTHealth President Giuseppe N. Colasurdo, M.D. announced today that, effective August 20, Diane M. Santa Maria, Dr.P.H., M.S.N., R.N., the Dorothy T. Nicholson Distinguished Professor, will serve as interim dean of The University of Texas Health Science Center at Houston (UTHealth) Cizik School of Nursing.

---

When it comes to shedding pounds, it pays to think big, according to new research by UTHealth School of Public Health. The study, in collaboration with the American Cancer Society, focused on Americans looking to slim down and found those who lost more than a fifth of their body weight more than doubled their likelihood of good metabolic health, compared to those who only lost a relatively small amount.

---

Health hazards associated with climate change are becoming an increasing concern to business leaders who want to protect their workers and communities from these emerging threats. As a result, researchers at UTHealth School of Public Health are developing guidelines for occupational medicine physicians to adapt employers' current health and safety programs in order prepare for these changes.

---

An abstract by Melissa Peskin, Ph.D., has been selected as an "Abstract of Distinction" by the Society for Prevention Research (SPR). This is the second year that SPR has conferred this honor and the organization states that its objective for this accolade is to "identify and highlight abstracts and topics that are particularly noteworthy."

---

UTHealth School of Public Health Drs. Eric Jones and Sheryl McCurdy, along with colleagues at Rice University and Texas Southern University, are conducting a Hurricane Harvey social network analysis to determine how the various entities, including organizations involved in law enforcement, public health, flood management, emergency management, housing and disaster relief, interacted. Their work will help identify ways to improve the flow of information across the region, reduce duplication of efforts and support vulnerable populations.

---

Melissa Valerio, Ph.D., M.P.H., regional dean of UTHealth School of Public Health in San Antonio, has been named deputy editor of the journal Health Promotion Practice (HPP). The journal is an official publication of the Society for Public Health Education (SOPHE). Valerio began serving in this position in January 2018.

---
Latest Tweet
Christine Markham, PhD, professor, is the new Interim Chair of Dept of Health Promotion and Behavioral Sciences at @UTHealth School of Public Health.

Dr. Markham is deeply committed to education of #PublicHealth students, and recipient of 2019 John P McGovern Outstanding Teacher pic.twitter.com/AToqwgj5Nb

— UTHealth CHPPR (@UTHpromotion) September 26, 2019