Maria E. Fernández, PhD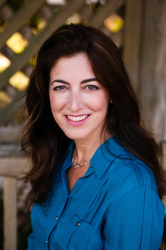 Lorne Bain Distinguished Professor in Public Health and Medicine
Director, Center for Health Promotion and Prevention Research
Maria.E.Fernandez@uth.tmc.edu
Department
Lorne Bain Distinguished Professor in Health and Medicine
Professor of Health Promotion and Behavioral Sciences
Director, Center for Health Promotion and Prevention Research
The University of Texas Health Science Center at Houston (UTHealth) School of Public Health
Research Interests
Dissemination and Implementation Research
Health Promotion Planning; Intervention Mapping
Health Equity / Health Disparities
Cancer Control
Hispanic and other underserved populations
Health Promotion Program Evaluation
Technology in Health Promotion
Primary Care
Health Communications
Biography
Dr. Maria E. Fernández is Professor of Health Promotion and Behavioral Sciences at The University of Texas Health Science Center at Houston (UTHealth) School of Public Health, and Director of the Center for Health Promotion and Prevention Research (CHPPR). She has extensive experience developing and evaluating health promotion interventions, and conducts research to improve dissemination and implementation of effective programs. Dr. Fernández recently co-authored two books, the 4th edition of Planning Health Promotion Programs: An Intervention Mapping Approach (2016) including a new chapter on using the intervention mapping approach for program adaptation, and Handbook of Community-based Participatory Research (2017).
Her research has focused on cancer prevention and control among underserved populations. She has conducted both qualitative and quantitative studies that range from the identification and description of basic behavioral conceptual models of cancer screening and vaccination to the development and evaluation of new interventions to increase cancer control that have resulted in over 100 peer reviewed publications. Dr. Fernández has a large portfolio of federally and state-funded research and extensive experience in developing, evaluating, and disseminating breast and cervical cancer screening interventions. She is an expert in dissemination and implementation research and conducts studies to understand and intervene to accelerate the use of evidence-based cancer control interventions in real-world settings.
Contact
Maria.E.Fernandez@uth.tmc.edu
Office: +1 (713) 500-9626
Fax: +1 (713) 500-0369
Current Projects

An initiative to increase initiation and completion of HPV vaccination among male and female patients at TCP, a network of over 50 clinics in the greater Houston area.