María E. Fernández, PhD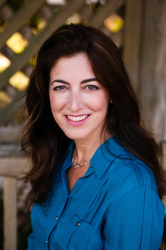 Vice President of Population Health and Implementation Science; Co-Director, UTHealth Houston Institute for Implementation Science, UTHealth Houston
Lorne Bain Distinguished Professor of Public Health and Medicine; Professor, Department of Health Promotion and Behavioral Sciences; Director, Center for Health Promotion and Prevention Research; UTHealth Houston School of Public Health
Maria.E.Fernandez@uth.tmc.edu
Department
Vice President of Population Health & Implementation Science, UTHealth Houston
Co-Director, UTHealth Houston Institute for Implementation Science
Lorne Bain Distinguished Professor in Health and Medicine
Professor of Health Promotion and Behavioral Sciences, UTHealth Houston School of Public Health
Director, UTHealth Houston Center for Health Promotion and Prevention Research
Research Interests
Dissemination and Implementation Research
Health Promotion Planning; Intervention Mapping
Health Equity / Health Disparities
Cancer Control
Hispanic and other underserved populations
Health Promotion Program Evaluation
Technology in Health Promotion
Primary Care
Health Communications
Biography
Dr. María Fernández is Vice President of Population Health and Implementation Science at the University of Texas Health Science Center at Houston (UTHealth Houston) and the founding Co-Director of the UTHealth Houston Institute for Implementation Science. Dr. Fernández is also the Lorne Bain Distinguished Professor of Public Health and Medicine, Professor of Health Promotion and Behavioral Sciences, and Director of the UTHealth Houston Center for Health Promotion and Prevention Research (CHPPR) at the UTHealth Houston School of Public Health. As a researcher and a leader, Dr. Fernández has spent her career conducting participatory community-engaged research and practice to develop, evaluate, implement, and disseminate interventions to improve health and health equity. Her research focuses on cancer and chronic disease prevention and control among underserved populations in the U.S. and globally.
Dr. Fernández is an expert in dissemination and implementation (D&I) research, having served as a member of the National Institutes of Health (NIH) Dissemination and Implementation Research in Health Study Section and as faculty for several national and international D&I training programs. Dr. Fernández has an extensive portfolio of global, federal, and state-funded research developing and improving evidence-based interventions and guidelines for the prevention and control of cancer, diabetes, and cardiovascular disease in clinical and public health settings. Dr. Fernández has over 200 peer-reviewed publications and has co-authored several books, including the 4th edition of Planning Health Promotion Programs: An Intervention Mapping Approach (2016) and the Handbook of Community-based Participatory Research (2017). Her awards include the Association for Schools and Programs of Public Health Research Excellence Award and the UTHealth President's Scholar Award for Research Excellence.
Contact
Maria.E.Fernandez@uth.tmc.edu
Office: +1 (713) 500-9626
Fax: +1 (713) 500-0369
Current Projects

The UPR/MDACC Partnership for Excellence in Cancer Research Community Outreach Program emphasizes educating communities about cancer prevention and control. By working directly with community partners, we can address cancer health disparities through the development of research, outreach, and educational activities.

For Our Children is a theory-based program designed to educate parents about the Human Papillomavirus (HPV), and motivate them to vaccinate their adolescent children. The program features bilingual (English/Spanish) resources for parents and an innovative interactive application for healthcare providers.

The Partnership for Excellence in Cancer Research seeks to address and, ultimately, eliminate cancer health disparities through the development of clinical, research, outreach and educational activities that benefit both institutions.

A breast and cervical cancer prevention program across 31 counties in the Texas Gulf Coast. This community health worker delivered program is designed for Latinas 18 years and older and includes a class and follow-up health coach navigation calls.

Addressing COVID-19 Testing Disparities in Vulnerable Populations Using a Community Just in Time Adaptive Intervention.