Sally W. Vernon, PhD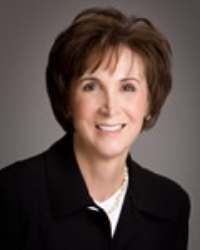 Professor
Blair Justice, PhD Professorship in Mind-Body Medicine and Public Health
Sally.W.Vernon@uth.tmc.edu
Department
Professor of Behavioral Sciences and Epidemiology

Blair Justice, PhD Professorship in Mind-Body Medicine and Public Health
Health Promotion and Behavioral Sciences
Research Interests
Cancer Prevention and Control for Breast, Cervical and Colorectal Cancers
Psychosocial Issues in Cancer Genetic Testing
Measurement of Psychosocial Constructs
Reliability and Validity of Self-Report Cancer Screening Behaviors
Cancer Screening and Prevention
HPV
Biography
Dr. Vernon is Chair of the Department of Health Promotion and Behavioral Sciences and the Blair Justice Professor in Mind-Body Medicine and Public Health. Her training is in epidemiology and behavioral sciences. She received her BA in Spanish from the University of Oklahoma, her MA in sociology from New York University, and her PhD from The University of Texas Health Science Center at Houston (UTHealth) School of Public Health. Since 1985, Dr. Vernon has conducted interdisciplinary research in the area of cancer prevention and control with an emphasis on breast, cervical, and colorectal cancers. Her work has been conducted in community, work site, and medical care settings where she has developed and tested interventions to promote the uptake of cancer screening behaviors for which there is a scientific evidence base. Her most recent research has focused on developing and evaluating strategies to promote the initiation and completion of HPV vaccination. Dr. Vernon has published more than 200 scientific articles and book chapters and is currently a member of several journal editorial boards including the JNCI, Cancer Epidemiology, Biomarkers & Prevention, Preventive Medicine, and Cancer Causes and Control. She is a Fellow and past-president of the American College of Epidemiology.
Contact
Email: Sally.W.Vernon@uth.tmc.edu
Phone: +1 (713) 500-9760
Current Projects

An initiative to increase initiation and completion of HPV vaccination among male and female patients at TCP, a network of over 50 clinics in the greater Houston area.