UTHealth School of Public Health Brownsville Awarded $20,000 for Tu Salud ¡Si Cuenta! Programming, Improving Access to the Caracara Trails Across the Lower Rio Grande Valley
Grant Part of National Rails-to-Trails Conservancy Investment of Over $300,000 to Support Community-Driven Efforts to Connect People and Places by Trail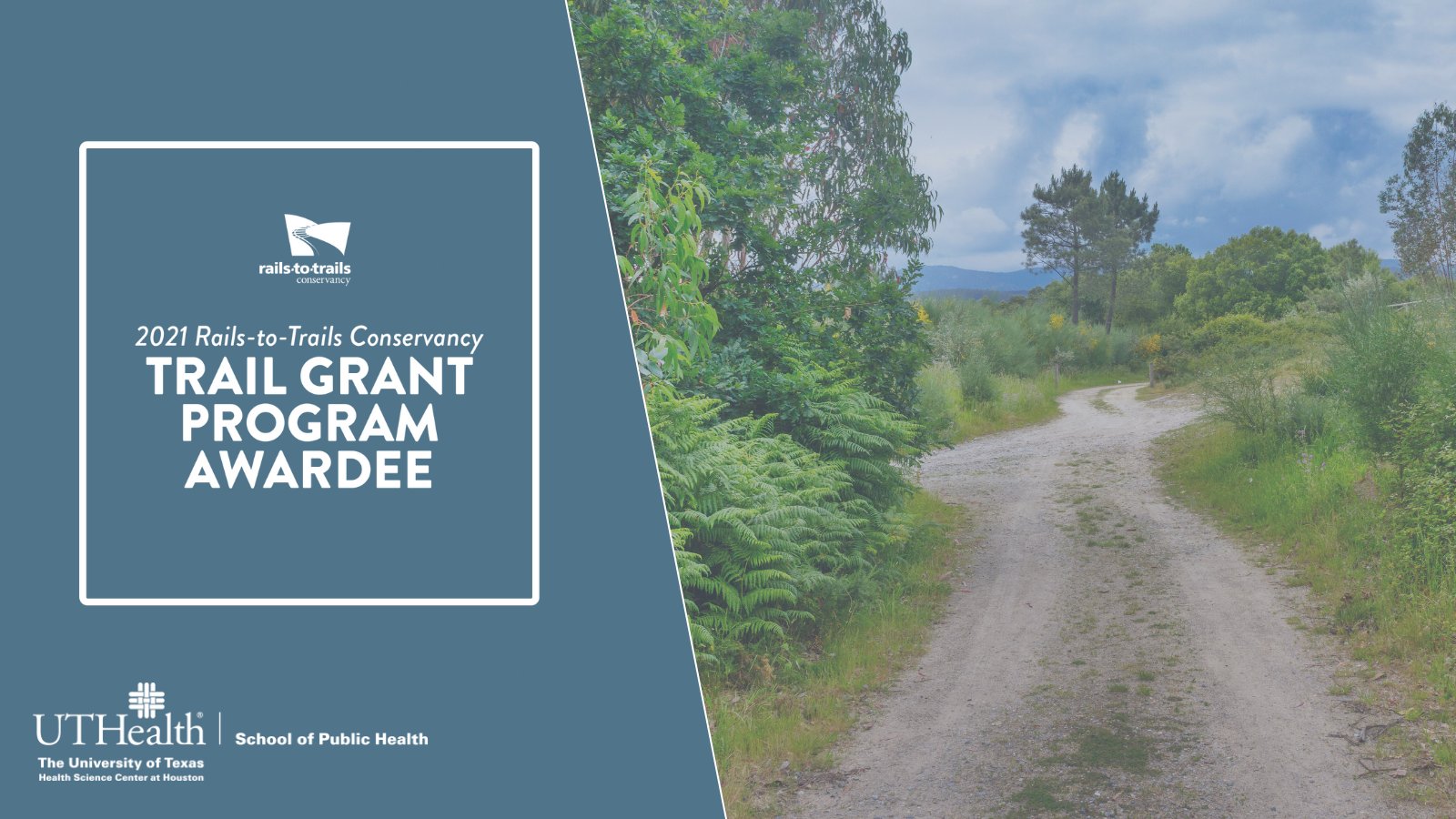 The University of Texas Health Science Center at Houston (UTHealth) School of Public Health Brownsville is among the grantees included in today's announcement by Rails-to-Trails Conservancy (RTC), which shared that it has awarded a combined $308,500 in funding to 45 projects across 16 states. According to RTC, the grants are investments in community-led efforts to create more opportunities for people to connect with trails in their neighborhoods—either through activities and events or through improved, connected trail infrastructure.
"This grant will allow us to expand our current Tu Salud ¡Si Cuenta! programming to include nature and outdoor experiences. The physical activity and nature exposure will help our region address its high rates of chronic disease, including diabetes, as well as improve mental health," said Dr. Belinda Reininger, regional dean at the UTHealth School of Public Health Brownsville campus.
UTHealth's grant will fund new programming through Tu Salud ¡Si Cuenta!, the community-based program designed to inspire increased physical activity and well-being for individuals and families throughout the region. The new programming directly connects Tu Salud ¡Si Cuenta! with the Caracara Trails, the developing regional trail network that will eventually provide residents and tourists with access to 428 miles of hike and bike trails, paddling trails and U.S. Bicycle Routes. The trail network is creating more opportunities for active recreation and active transportation throughout the Lower Rio Grande Valley. By bringing in this new programming—which is designed to highlight nature and wellness and is built for families—Tu Salud ¡Si Cuenta! is inviting the community to experience firsthand the benefits of being active outside.
"This funding will help us introduce our local residents to the Caracara Trail Network, which will include hundreds of miles of hike and bike trails and paddling routes highlighting the natural beauty of the region," said Adrienne Wheatley, Caracara Trails project manager for come dream, come build (cdcb).
RTC's Trail Grant Program emphasizes strategic investments that support significant regional and community trail development goals—often providing funding for projects that are small in scope and scale and can be hard to finance within traditional funding streams. These projects are essential to building, maintaining and managing the trails that communities rely upon for recreation, transportation and economic vitality.
"I'm so excited to invite my community to explore our beautiful nature spaces, and to bring children and families together to gaze at the stars, listen to the birds, take a nature walk and exercise to reduce stress—especially as we emerge from the pandemic," said Christine Martinez, community health worker and coordinator of the Tu Salud ¡Si Cuenta! program for the City of Los Fresnos.
The programming will include free weekly outdoor activities on trails in several locations across Cameron County, including Brownsville, Los Fresnos, Primera and Rio Hondo. In the future, more locations and activities will be added.
"At RTC, we believe that trails have the power to transform communities and create joyful, vibrant public spaces that are equitable and inclusive," said Liz Thorstensen, RTC's vice president of trail development. "These grants are an intentional investment in the partners and people who are working on the ground—in their neighborhoods and in their states—to establish the programming and the infrastructure necessary to invite everyone living in a community to enjoy their trails. Our partners are leading the way to a future where trails connect everyone, everywhere."
This round of RTC trail grants prioritized investment in RTC's flagship initiatives, including RTC's TrailNation™ initiative, which is designed to establish model trail networks across the country to prove what is possible when you equitably connect people and places by trail. The Caracara Trails is a TrailNation project. Learn more about the developing trail network at caracaratrails.org.
Since 2008, RTC has distributed $2,373,320 in trail development grants. For a listing of all grant recipients, visit railstotrails.org/grants. To learn more about TrailNation, visit railstotrails.org/trailnation.
To learn more about Tu Salud ¡Si Cuenta!, visit tusaludsicuenta.org.
Rails-to-Trails Conservancy is the nation's largest trails organization—with a grassroots community more than 1 million strong—dedicated to building a nation connected by trails, reimagining public spaces to create safe ways for everyone to walk, bike and be active outdoors. Connect with RTC at railstotrails.org and @railstotrails on Facebook, Twitter and Instagram.