UTHealth School of Public Health celebrates the 2021 Undergraduate Summer Research Experience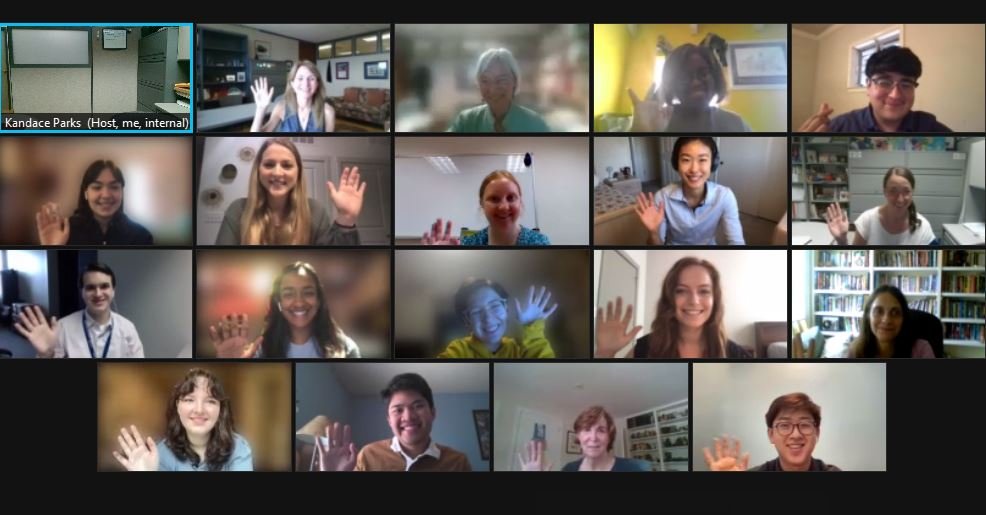 The University of Texas Health Science Center at Houston (UTHealth) School of Public Health Undergraduate Summer Research Experience, which gave undergraduates the opportunity to apprentice with faculty researchers, completed the 2021 program in August.
For 10 weeks from June to August, 11 undergraduates from universities across the country worked on public health projects with mentors from School of Public Health campuses in Houston, Austin, Dallas, and Brownsville. In addition to their individual projects, the students also attended seminars, workshops, and panels throughout the summer. At the end of the program, each student participated in a competition where each produced a poster presentation and an elevator speech covering their research.
"This program offered a great opportunity for exceptional undergraduates to work with and learn from outstanding mentors in their fields," said Patricia Dolan Mullen, DrPH, MLS. "This year's cohort gained valuable skills and experience that will hopefully make them leaders in the next generation of research scientists."
The program focuses on encouraging students to engage in innovative thinking, teaching them to ask important research questions and apply cutting-edge methods to their projects. This year, research projects ranged from COVID-19 and cancer prevention to American Sign Language health care accessibility, human trafficking patterns, emergency contraception access, and more.
"I am incredibly thankful for the skills and knowledge gained through this summer experience," said Caroline Puckett, an undergraduate who worked with the Rapid Acceleration of Diagnostics for Underserved Populations (RADxUP) program. "It feels truly rewarding to give back to my South Texas community through COVID-19 testing promotion and research."
The summer program's faculty leaders included Dr. Mullen, Christine Markham, PhD, and Sally Vernon, PhD. The mentors included Kimberly Baker, DrPH, Bijal Balasubramanian, MBBS, PhD, Courtney Byrd-Williams, PhD, Lex Frieden, MA, LLD (hon), Harold Kohl, PhD, Christine Markham, PhD, Belinda Reininger, DrPH, Lara Savas, PhD, and Kymberle Sterling, DrPH.
The program was conducted in partnership with the CPRIT Innovation in Cancer Research Training Program, Texas Prevention Research Center, and the Department of Health Promotion and Behavioral Sciences. Mentors also contributed to trainee stipends.