Building a healthier El Paso, one veggie at a time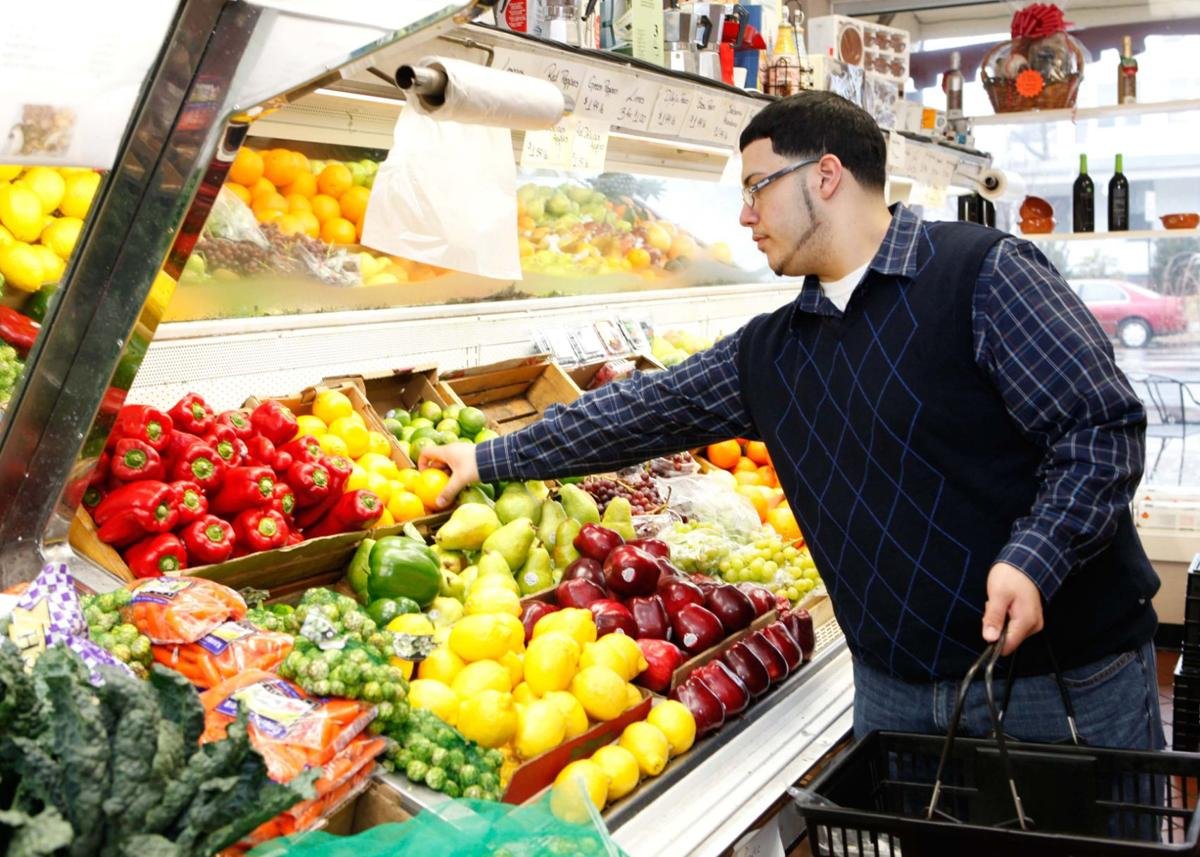 A new institute in El Paso has set out to confront a problem that has long flummoxed mothers and public health advocates alike: people not eating enough fruits and vegetables and spending too much time on the couch.
Everybody knows eating fruits and vegetables and staying active are good things to do. So rather than attempt to tell people to eat healthy and be active, the institute will use science to discover what is most effective at getting people to actually do it.
"There are communities all over the country where people are trying to get people to eat healthier and be more active, but a lot of times there is not much of a scientific approach behind it," said Leah Whigham, executive director of the Paso del Norte Institute for Healthy Living.
The institute was founded by the Paso del Norte Health Foundation a year ago. It is supported by grants from the foundation totaling more than $10 million.
Strategies could target individuals, offering cooking classes to teach people how to cook healthier meals, for example. Or they could target entire neighborhoods, installing sidewalks and bike lanes to encourage people to go outside, for example.
Researchers could study how the tricks marketers use could be used to nudge people toward healthier choices. They could search for profit motives for businesses to promote health or develop technology that provides people with better data about their health.
Take the veggie-meter – a new technology invented by physicist Werner Gellermann who is a colleague of Whigham's.
Whigham is testing the device in El Paso and one of them sits on a table in her office in the Centre Building in Downtown, near her treadmill desk.
"Put your index finger right in there, Whigham instructs a recent visitor.
"There's just going to be a little pressure," she adds as the veggie-meter lights up.
The institute released a request for proposals in December, seeking ideas to boost fruit and vegetable intake and spur folks in the Paso del Norte region to be more active. It was looking for strategies based on the best evidence available and not on myths and misconceptions, according to Whigham. The deadline for submissions was Feb. 16.
Researchers will have access to the veggie-meters to determine if their efforts are actually increasing fruit and vegetable intake or not, Whigham said.
Although most anybody with a notebook and the will could track their fruit and vegetable intake, it's cumbersome. How much tomato was in that spaghetti sauce? What about that soup broth? The juice? What did I eat on Tuesday?
To know precisely requires the unpleasant process of having blood drawn by a syringe-wielding nurse, which is how researchers currently track fruit and vegetable intake for studies.
The veggie-meter is about the size of an eggplant and clips onto the tip of the finger like a clothespin. After 20 seconds, it instantly sends the data to Whigham's tablet computer. For one recent visitor, it read 140.
The veggie-meter measures carotenoid levels in the skin – things like beta-carotene, which is what makes carrots orange, and lycopene, which is what makes tomatoes red.
There are more than a dozen things that can influence a person's carotenoid levels, including genetics, so the veggie-meter isn't good at comparing one person's fruit and vegetable intake to another's, Whigham said. But it is ideal for measuring the change in a person's intake over time.
"One of our ideas is to take the veggie-meter to the grocery store," she said.
Would shoppers buy more fruits and vegetables if they could easily track their intake? Would they stick with the program, if they shared the results with friends on Facebook?
"It's not a very good approach to just come in and say we know how to fix everything, you all need to listen to us and this is what we are going to do. That doesn't work," Whigham said.
The institute is working in collaboration with Texas Tech's Paul L. Foster School of Medicine, University of Texas at El Paso, Paso del Norte Health Foundation and UT Health Sciences Center in Houston.
"We really have the potential here with this big, comprehensive approach to make some meaningful change," Whigham said.
Before coming to El Paso a year ago, Whigham was a research nutritionist in the Healthy Body Weight Research Unit of the U.S. Department of Agriculture in North Dakota.
An expert on obesity, nutrition and weight loss, she has a doctorate in nutritional sciences.
The institute's goals for the first five years include increasing fruit and vegetable consumption, improving portion control and increasing physical activity in the Paso del Norte region all while decreasing bias against obesity.
And in some ways, the El Paso region is a perfect laboratory, Whigham said.
"We are less active, more sedentary and don't eat very healthily," she said.
Less than a quarter of the people in El Paso eat the recommended five servings or more of fruits and vegetables a day, which is on par with national numbers, according to data compiled by the state.
Obesity rates are higher and the number of people reporting no leisure time physical activity is also higher, the data show.
In addition, significant portions of the El Paso and Las Cruces areas are considered food deserts – an area where people do not have ready access to fresh, nutritious and affordable food.
The institute is working with a Philadelphia based non-profit called The Food Trust to develop a food security assessment of the region, which will extend south of the border into Mexico.
"This will be a cutting edge project to find out what we need to be targeting," Whigham said.
Research into food deserts has produced some confusing results lately, she said. And simply bringing a new grocery store to an underserved community, researchers have found, doesn't always solve the problem.
"People need to know how to shop in such a way to optimize their dollar and nutrition at the same time," Whigham said.
View original article here.