Food for health
USDA grant funds nutrition program for undergrads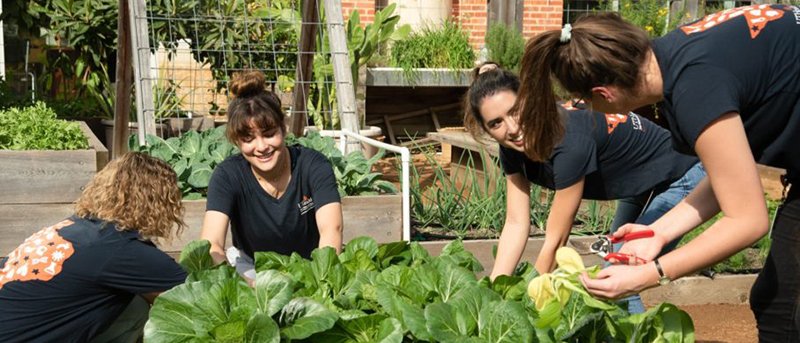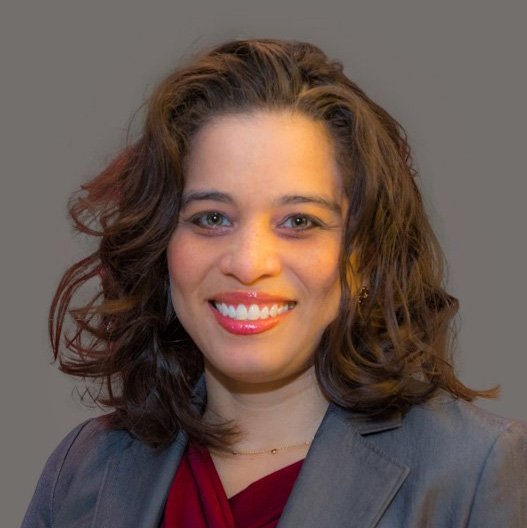 From gardening to patient simulations, a select group of undergraduate students will gain hands-on education about obesity and nutrition through an interprofessional program led by Daphne Hernandez, PhD, MSEd, FAAHB, an associate professor in the Department of Research at Cizik School of Nursing at The University of Texas Health Science Center at Houston (UTHealth Houston).
"Houston-area Opportunities for Student Training in Obesity & Nutrition (HOUSTON) Academy 2.0" was recently awarded a five-year, $750,000 grant from the Research and Extension Experiential Learning for Undergraduate Program of the National Institute of Food and Agriculture, a part of the U.S. Department of Agriculture.
Over the program's duration, 30-40 undergraduate students from UTHealth Houston and other local institutions will work one-on-one with faculty mentors to learn how proper nutrition can help prevent obesity and chronic diseases. "Trainees" interested in health care careers will receive scholarships for the 12-month program.
"Our goal is to provide a robust, applied educational opportunity about how foods affect health, and about how lifestyle, economic, and social factors can affect diet," said Hernandez, the Lee and Joseph Jamail Distinguished Professor in the School of Nursing.
The new program expands on work Hernandez began before joining Cizik School of Nursing in 2020. She created the initial HOUSTON Academy program while a member of the University of Houston faculty. As a measure of the program's initial success, several participants pursued health-related careers pertaining to nutrition and are "paying it forward" as mentors in version 2.0.
The involvement of faculty from various UTHealth schools broadens the range of research opportunities available to students through the new program, Hernandez said. Faculty from the UTHealth School of Public Health, School of Dentistry, and McGovern Medical School will join Cizik School of Nursing educators as faculty mentors for the program. Hernandez is the principal investigator, and serving as co-directors from the School of Public Health are assistant professor John Wesley McWhorter, DrPH, MS, RDN, LD, CSCS; Dietetic Specialist Jeanna Piga-Plunkett, MS, RD, LD; and community outreach specialist and clinical instructor Dolores Woods, MA, RDN.
Other enhancements include collaboration with the School of Public Health's Nourish Program. Students will work and learn in the program's three state-of-the-art, integrated facilities – the teaching kitchen, holistic garden, and simulation lab. They will also engage in research and volunteer in the community weekly. The curriculum is comprehensive and takes a "seed-to-plate" nutrition approach that enhances learning, Hernandez said.
"The difference with this program is the active and applied learning. Not only will students learn the science of nutrition but they will practice these skills in the garden, kitchen, and simulation lab. The best part is connecting the hands-on learning with one-on-one research mentorship and community service," said McWhorter, director of culinary nutrition at the School of Public Health.
"The program has an applied focus to preventing and addressing nutrition-related health conditions. This approach is innovative, and I don't think undergraduate students would get this type of experience in a classroom environment," Hernandez said. "By collaborating with the faculty from the various schools within UTHealth Houston, we can now offer more diversity in the types of research trainees are exposed to."
The first group of 6-8 trainees will participate from June 1, 2022, through May 31, 2023. Their experience will begin with assisting with a summer camp sponsored by the School of Public Health. The summer camp brings together Houston-area children to experience the "seed-to-plate" nutrition approach by teaching the children about gardening and cooking.
---
Apply now

Visit the application website to find the deadline for the next

cohort.

---