Celebrating Hispanic Heritage Month: Mexican Chiles en Nogada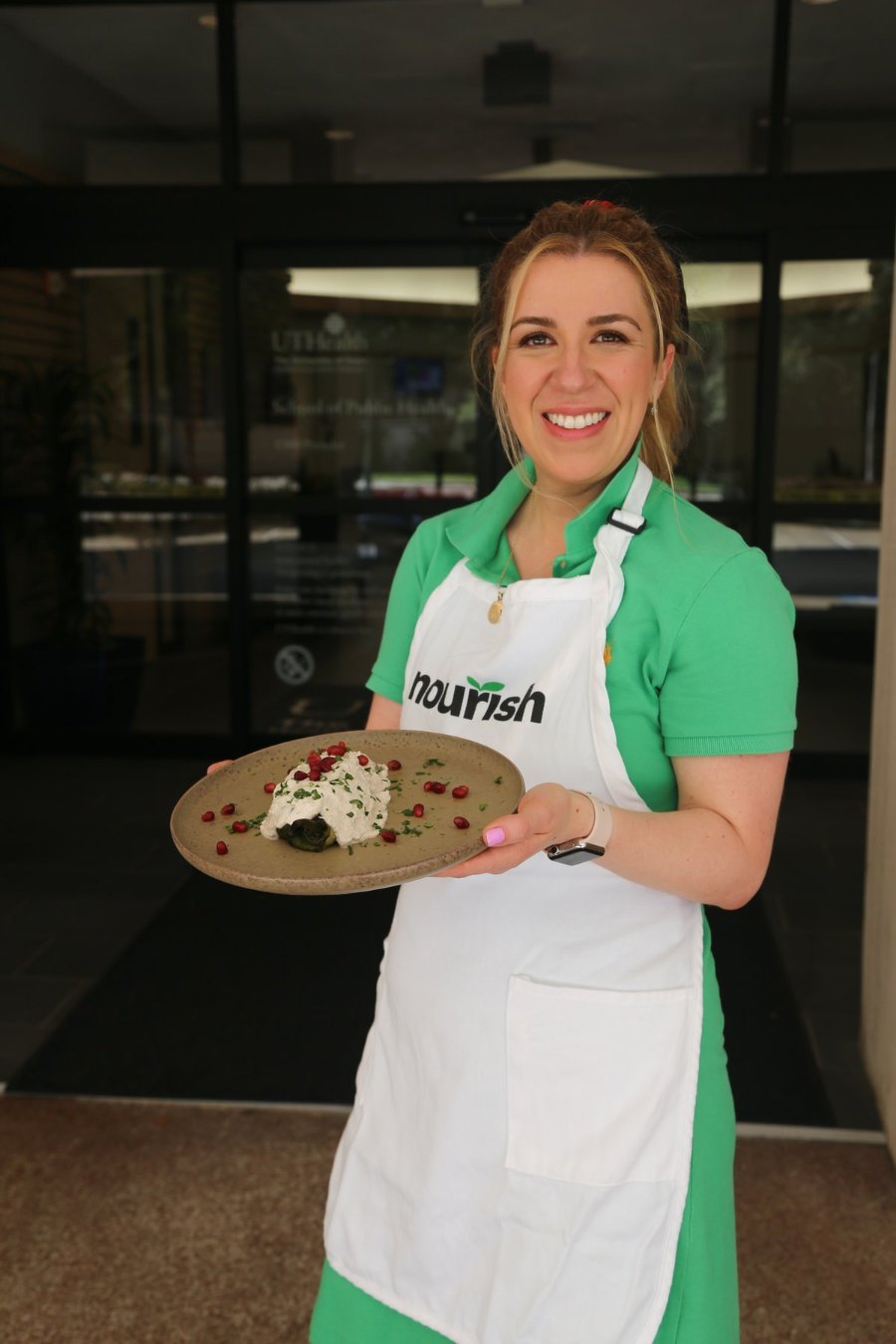 Doctoral student, Lorena Macías-Navarro, shared a taste of her Mexican heritage with us by showing us how to make Chiles en Nogada.
The traditional Chile en Nogada comes from Puebla, a state in Mexico, and it is tied to the Mexican independence since it is said that it was prepared for the first time to entertain the future emperor, Augustín de Iturbide.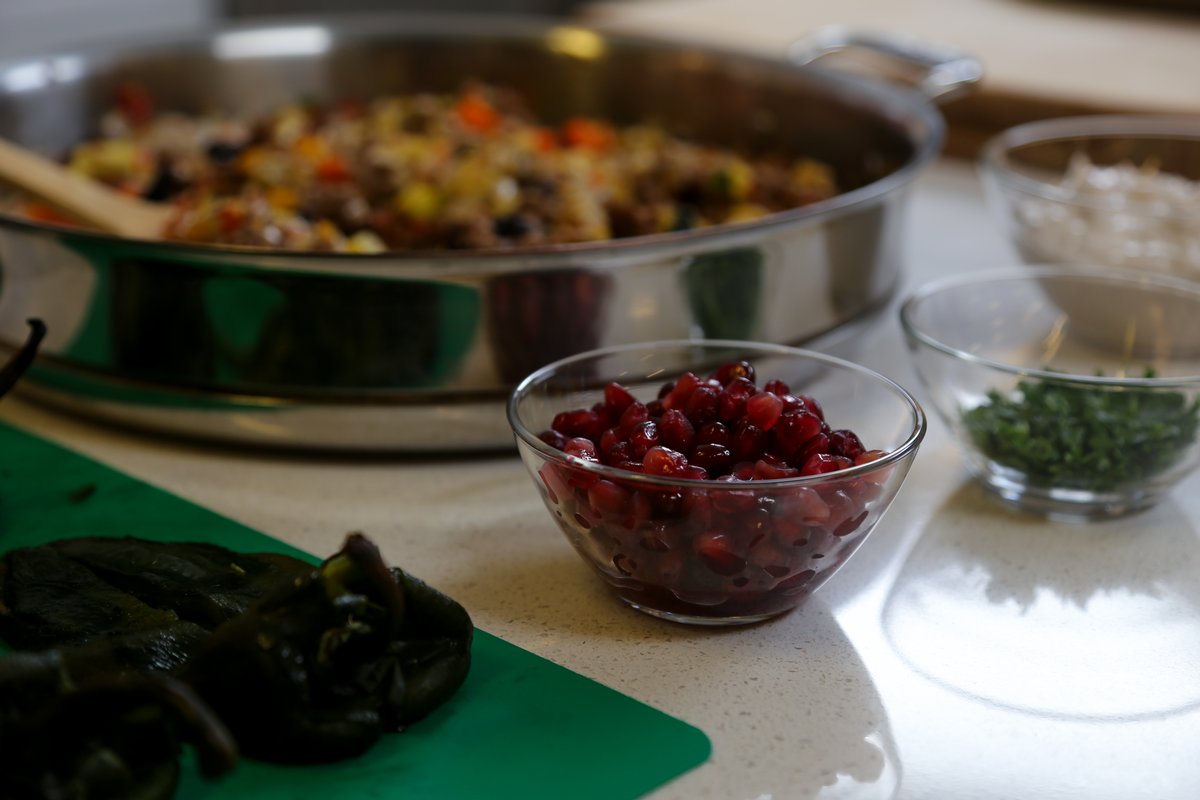 The dish begins with a filling made with ground beef and pork and sautéed with diced onion, tomato, zucchini, carrot, and peas. Cinnamon and brown sugar bring warmth to the dish while dried fruit and chopped almonds add sweetness and texture.
We then char the poblanos and add them to a bag to sweat until they are cool enough to handle. Next, we peel the poblanos, remove the seeds, and stuff them with the prepared filling.
The nogada is a simple sauce made with blended Mexican crema, walnuts, cinnamon, and brown sugar. The stuffed poblanos are topped with the nogada, pomegranate seeds, and chopped cilantro.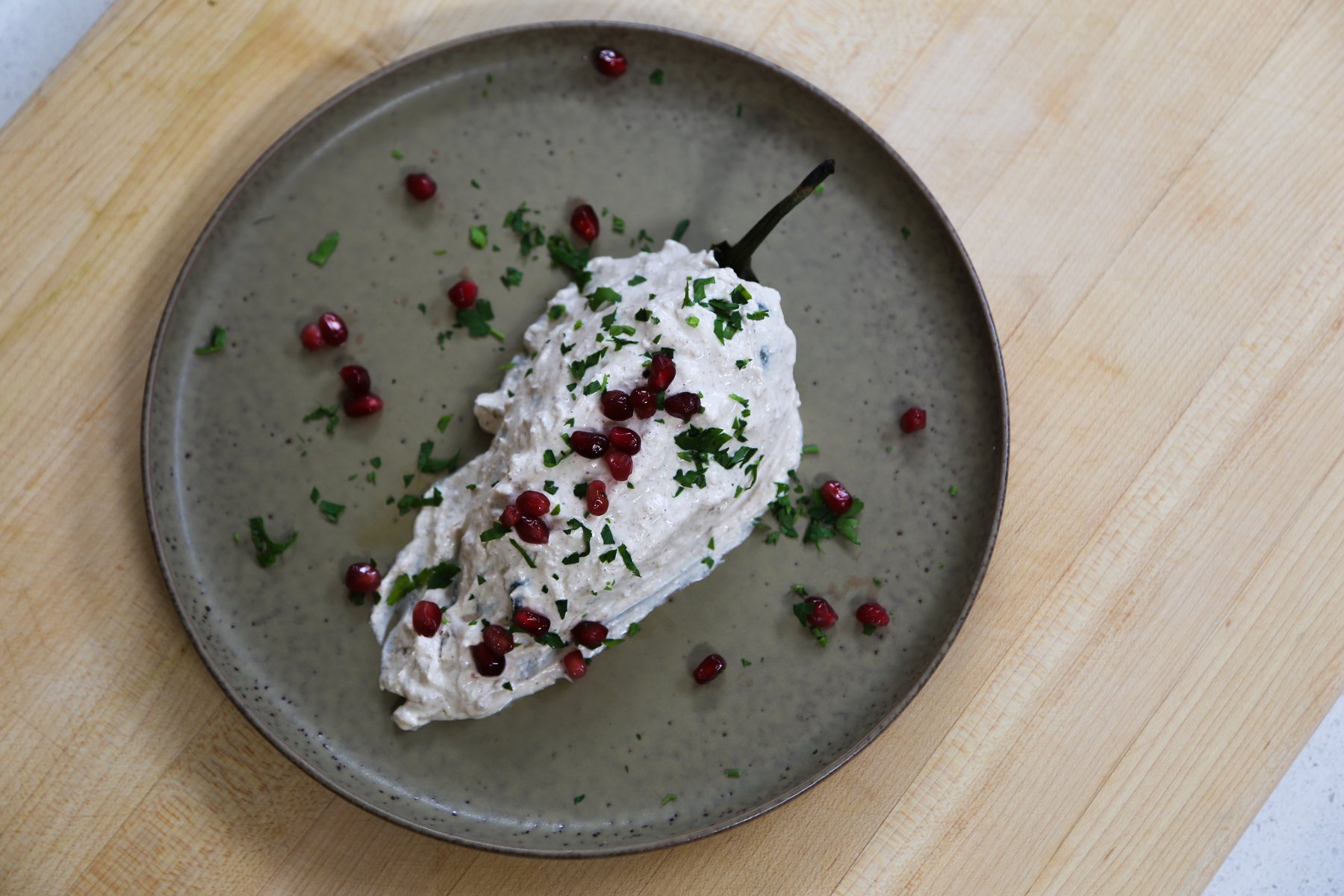 As you can see from the dish, the goal is to resemble the Mexican flag so we have green, the chile, the walnut sauce which is white, and the pomegranate which is red, representing the three main colors of the Mexican flag: green, white, and red. This dish was invented by the nuns of the convent of Santa Monica in Puebla and this is a source of pride of the inhabitants of Puebla.
Buen provecho!