Amber Mitchell, DrPH, MPH, CPH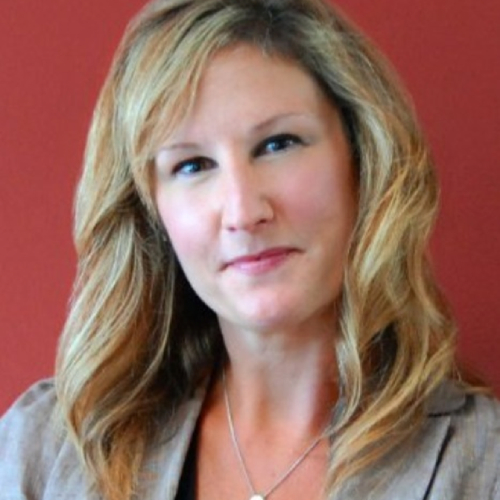 Amber has zig zagged the country working in the public, private, academic, and non-profit sectors. After serving as the very first OSHA National Bloodborne Pathogens Coordinator, she was hooked on dedicating her career to protecting the health and safety of workers around the world. In addition to running her own global non-profit research, surveillance and advocacy organization – the International Safety Center – Amber also does a great deal of clinical writing and publishing and serves as the 2019 Chair of the Occupational Health and Safety Section (OHS) of the American Public Health Association (APHA). She publishes frequently and gives lectures on healthcare worker safety around the world and is currently writing her first book on preventing occupational exposure to infectious disease. Amber is a breast cancer survivor and continues to volunteer actively to improve advocacy, outreach, and services available to newly diagnosed young women in the Houston and Galveston area.
What led you to public health and to occupational & environmental health in particular?
I have always felt that I was born to protect the health and safety of healthcare workers around the world, in part because I hail from many generations of healthcare workers and teachers. My grandfather was a physician with the Public Health Service during World War II and met my grandmother while she was doing her nursing rotations at a Baltimore hospital in the 1930s. My mom, Jane, was a critical care and AIDS nurse in the late 1980s and early 1990s in New York City, at a time when nearly all of her patients died. I saw the stressful toll her calling put on her and our family. Since losing her in 1993, rather than following family footsteps to become a nurse or a physician, I vowed to dedicate my professional life to protecting the health and safety of healthcare heroes. It is my driver. It is my heart.
Tell us about your work. What is an average day like for you?
Each day brings a new challenge. Running a successful global non-profit company and consulting business is not something I was planning on or prepared for. It requires a great deal of focus on day to day business operations and, when those elements are accounted for, I am conducting occupational exposure incident surveillance research and outreach in hospitals and healthcare organizations around the world. I help them identify where infectious and bloodborne disease exposures are occurring, so they can design interventions, controls, and educational campaigns to prevent future occurrences. I present at and collaborate with professional organizations, work with global Ministries of Health and other governmental organizations (OSHA, CDC, NIOSH, WHO), develop webinars, and write papers on the topic of infectious disease in public health. I also work with medical device and PPE manufacturers to raise funds to keep our International Safety Center and its efforts going.
How did your education as a SWCOEH ERC trainee at UTHealth School of Public Health prepare you for your current career?
The SWCOEH Faculty prepared me the most for my current career. I was already well-established in the health and safety professional world, but it was the close, daily interactions with the faculty that prepared me to re-enter the field as an expert with a better grounding in research methods, safety and health management, an effective communication style, and unwavering persistence. Since I was a graduate research assistant and then a 3/4-time staff member, I was able to see first hand how an ERC operates, how it communicates its value to the public, how it recruits students, how it maintains funding, and how it identifies new funding sources. The SWCOEH faculty prepared me to have a full, rich, rewarding, and meaningful career. The dedication, openness, mentorship, and support of the faculty and staff of the SWCOEH made my experience unparalleled.
What advice do you have for students pursuing a SWCOEH ERC traineeship leading to a career in public health?
Do not let the identification and pursuit of your "passion" be a source of stress. Your career pursuits do not have to be made in grand, expansive gestures. You don't have to know "what you want to do with your life" now and stick to it forever. The most fulfilling pursuits are ones built on simple Lego blocks. Do more of what makes you feel happy. You don't have to know now if you want to teach, do research, work in industry, work with policy makers or in a local health department. You don't even have to know if you want to stay in the occupational and environmental health field for your entire career. You can do it all! Your professional life is a Lego by Lego winding road that you build day by day, year by year, experience by experience, failure by failure, and win by win.