Alumna to serve as Executive Director of School of Public and Allied Health at PVAMU
PVAMU sets precedent as first HBCU in TX to offer BS/BA in Public Health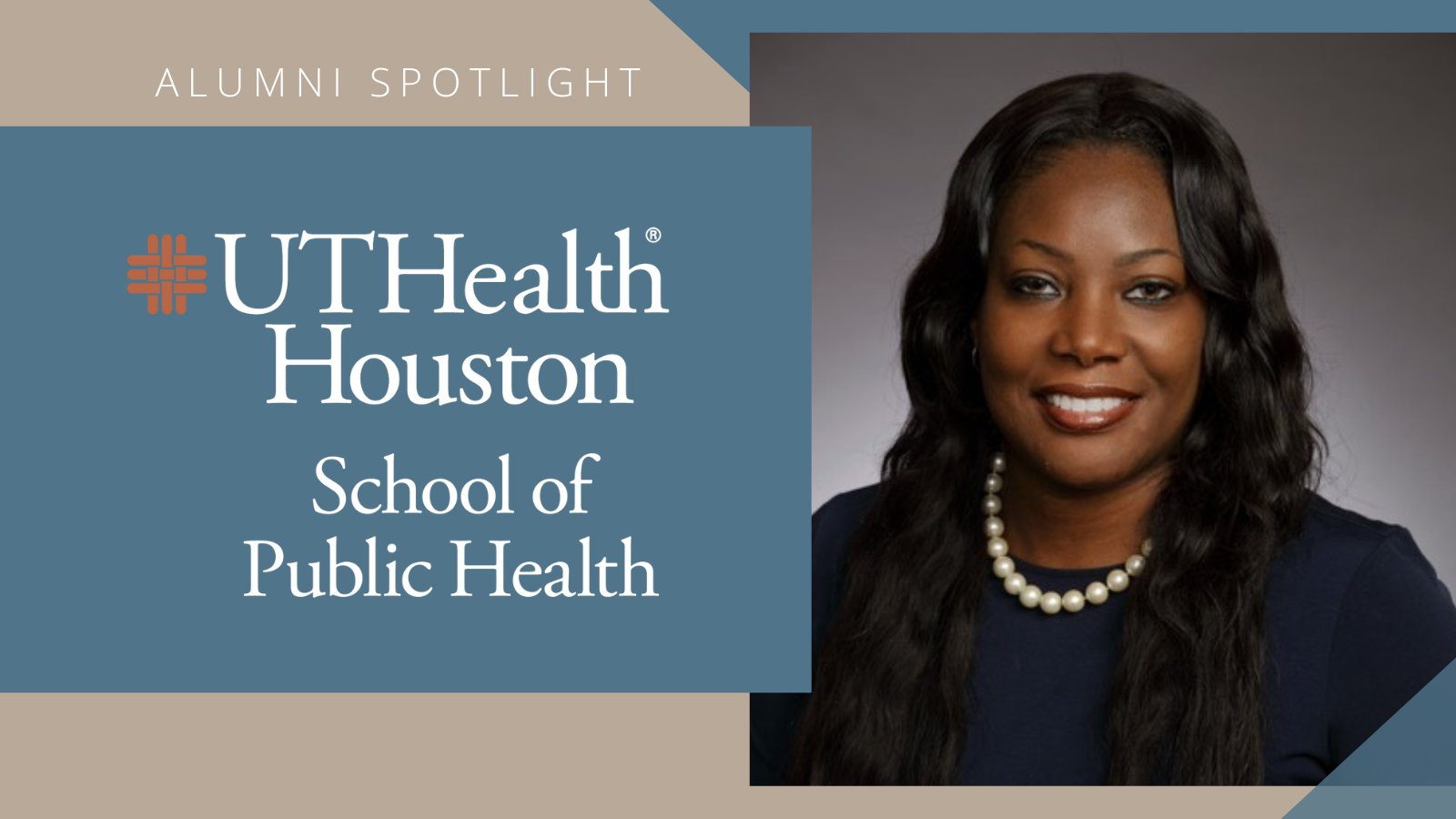 Alumna Angela Branch-Vital, PhD, has been appointed to serve as Executive Director of the Prairie View A&M School of Public and Allied Health. This will be the first Historically Black College and University to offer the Bachelor of Science/ Bachelor of Arts in Public Health in Texas.
While at UTHealth Houston School of Public Health, Branch-Vital completed her PhD in 2008 with a focus on health promotion. Branch-Vital chose to study public health to aid in promoting healthy living and the well-being of our population.
"Public health is the vanguard for healthy communities and a healthy society as a whole," said Branch-Vital. "As a public health professional, I can work on designing and implementing health promotion programs, conducting epidemiological research to understand the patterns and determinants of diseases to improve the health of individuals and communities." The School of Public Health provided her with the necessary skills to be an impactful public health professional through research and engagement.
In her next role as Executive Director, Branch-Vital will serve a key role in educating and developing the next generation of professionals to study public and allied health during their time at school. Its unique location in Waller County and central Houston will aid in serving the communities that face urban health challenges. Branch-Vital sees this location as a prime opportunity to improve the health of minority populations in this area. "The institution can lead to targeted research, interventions, and policies aimed at improving the health outcomes of marginalized communities," Branch-Vital stated.
Through this work, the students will also represent the diverse populations they will serve, bringing their perspectives and identities into their research and employment. "When public health professionals and future leaders come from diverse backgrounds and experiences, they bring a broader range of perspectives and cultural insights," she said.
As a School of Public Health graduate, Branch-Vital has transitioned from student to professional to educator, bringing her training to the forefront of the transitioning field of public health. Her work in implementing effective strategies to support her students has heavily impacted her outlook. "Being an educator and mentor to future leaders in the field of public health allows me to pass on my knowledge and expertise, ensuring that the field continues to progress and make a difference in the lives of many. Public health will continue to grow and evolve, and I am elated to be a part of that," she said.