Assistant Professor Bauer, and Alumna Austin receive Award from NIH Consortium for Cancer Implementation Science (CCIS)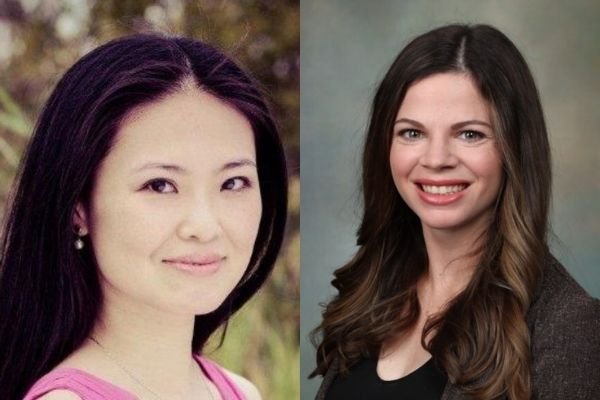 The UTHealth School of Public Health (SPH) is pleased to recognize and celebrate faculty member Cici Bauer, PhD, assistant professor of biostatistics and data science at UTHealth Houston, and UTHealth alumna Jessica Austin, PhD, MPH, currently assistant professor of epidemiology and cancer population sciences at Mayo Clinic, for being awarded the National Institute of Health (NIH) 2021 Consortium for Cancer Implementation Science (CCIS) Development of Public Goods Awards.
As a relatively new group, the consortium was created in 2019 to encourage collaboration and plans to address key challenges and advances in implementation science, specifically focused on cancer research.
Implementation science is the scientific study of methods and strategies that facilitate the uptake of evidence-based practice and research into regular use by practitioners and policy makers. As a fairly new field of study, the research helps identify and address barriers that slow or halt the uptake of proven health interventions and evidence-based practices. "The ultimate goal is to understand what works and why so we can be smarter about how we implement interventions in under-resourced settings and populations," says Austin.
This past July, The National Cancer Institute issued a call for proposals for those willing to dedicate time to develop and deliver specific tools and resources to support the goals and objectives of the consortium. Drs. Bauer and Austin answered the call and submitted their proposals.
Bauer, who has dedicated her career to focusing on geospatial data science, plans to develop a novel data visualization tool to identify geographic inequalities of access to cancer care and preventive cancer screenings. "This opportunity allowed for geospatial science to blend with implementation science," says Bauer, whose work can aid in the understanding of geographic variation of cancer screening and its association with various social determinants of health, and help identify how to improve and increase access. "The visualization tool can help us to generate hypotheses to address why there are inequities, and where we can allocate resources to improve those inequities."
A former UTHealth School of Public Health doctoral candidate where she began her work in implementation science, Austin now serves as an assistant professor of epidemiology and cancer population sciences at the Mayo Clinic College of Medicine. Austin's research focuses on understanding multilevel factors hindering or facilitating the delivery of cancer innovations across different settings and populations.
"There is little guidance on how best to implement multilevel interventions and or how interventions interact across levels," says Austin. "We need tools and well-defined case examples to help investigators better identify and operationalize core functions and specific forms of theses interventions in a way that preserves fidelity and informs adaptation."
Both Bauer and Austin acknowledge the support and mentorship of Maria E. Fernández, PhD, the Lorne Bain Distinguished Professor in Health and Medicine, and Director for the Center for Health Promotion and Prevention Research at UTHealth. "It felt great to have the encouragement of senior-level colleagues," says Bauer. "It is helpful to know that they recognize your contributions and value." Austin echoed these same sentiments by saying, "Her (Fernandez') mentorship is invaluable as I continue to grow as a researcher and leader in Implementation Science."
Congratulations again to Bauer and Austin for receiving this national-level recognition. We look forward to following along with the work that is produced with this award.