Brownsville 20th Anniversary: Maira Martinez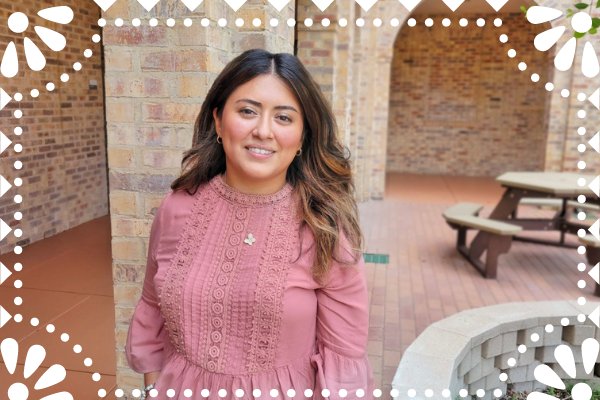 Maira Martinez is a PC Specialist and part of the two-person IT team that supports the whole Brownville Regional Campus. With over a hundred and fifty staff, students and faculty and a large community outreach team that are based across a two-county region, Ms. Martinez keeps very busy supporting the work of the campus.
"I love that I get to help others in my work. And because we have staff from so many backgrounds on our campus, I feel very needed. I also know that I'm supporting really important work to help our community, everything from laboratory research to community health workers connecting people to resources."
Born and raised in Brownsville, she was inspired to study computer science in college after participating in a magnet high school technology program.
"There aren't very many Latina women in the IT field. I was inspired by one of my high school teachers, Ms. Garcia, and have really always been interested in computers and technology. I love how it is always changing and there are new things to learn, and I also like helping others feel more comfortable with technology, which is a big part of my work at the Brownsville campus."
Martinez dreams of becoming a computer science educator someday, since she knows how crucial it is to have those skills in the workplace and wants young people to be prepared.
She has been working at the Brownsville Regional Campus for six years now, and what she likes most is the sense of community and people.
"I have had a great mentor in my boss (Obed Santillana) and in the IT group from Houston, and I really enjoy my co-workers on campus. I started out in a part-time work study position while I was in college and have been here ever since. It can be challenging with our large staff and students spread out over the region. The pandemic really pushed us to bring everything online, and I'm proud of how hard we worked to get everyone what they needed."
"Over the years I've learned a lot about health issues in my community and the great work that is happening on our campus, in the labs, classrooms and out in the neighborhoods. I'm glad to play a small role in that. I like how the work is reaching the people most in need."
Martinez may be behind the scenes of this work, but she and her IT colleague are crucial to the life and success of the campus!