CHPPR Partner Epilepsy Foundation Texas Provides Epilepsy Support, Services, and Education Across the State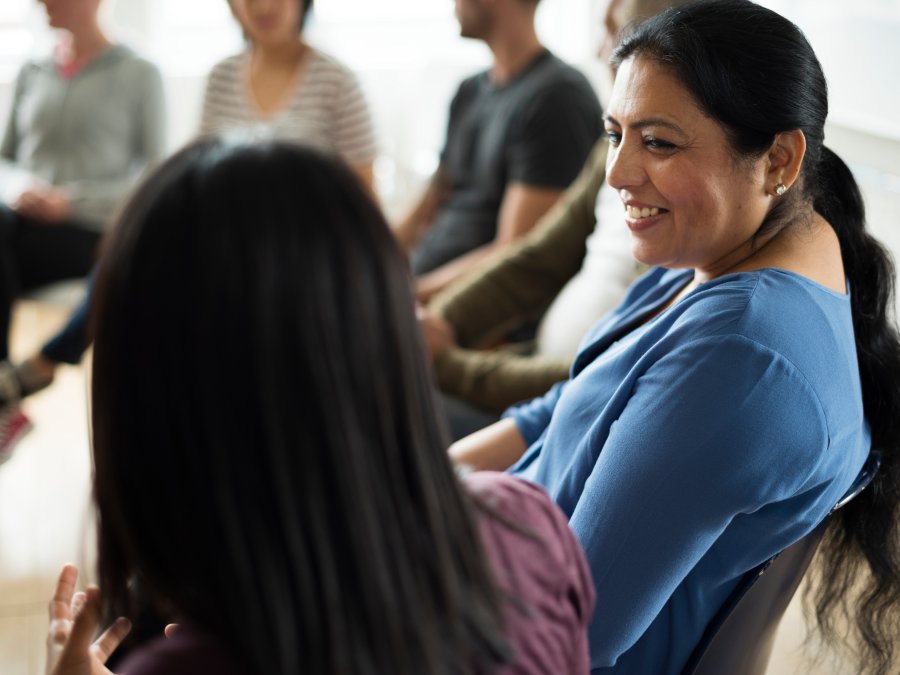 The Epilepsy Foundation Texas is a leader in the treatment and support of people living with epilepsy, offering a variety of services including medical clinics, support groups, summer camps, and community education throughout the state. They also partner with other organizations to provide additional resources to people with epilepsy, such as epilepsy self-management programs. The Center for Health Promotion and Prevention Research (CHPPR) and Epilepsy Foundation Texas have partnered to implement CHPPR's MINDSET program, a decision-support tool for epilepsy management, in clinics.
"Our mission is to support people living with epilepsy, along with their families, by providing valuable information, programs, and services," said Suzanne Thomas, Program Director at Epilepsy Foundation Texas. "We like to say that we offer camps, clinics, and education."
Epilepsy Foundation Texas operates clinics for uninsured patients with epilepsy in multiple cities across the state. These clinics offer specialized epilepsy treatment, as well as assistance in obtaining medication and information and referrals for other services. The foundation also organizes support and activity groups throughout the state to give people with epilepsy the chance to meet and connect with each other.
As for their camps, Epilepsy Foundation Texas runs one of the largest summer camps in the country, serving more than 3,000 children and young adults ages 8-19 with epilepsy. They also offer family-focused weekend camps in fall and winter. These camps are offered at no cost to the participants.
Epilepsy Foundation Texas also works to educate communities and raise awareness about epilepsy, seizures, and appropriate first aid through social media awareness raising, community education, and a free certification course for seizure first aid. The Foundation also provides trainings for teachers and school nurses on how to care for children with epilepsy, going beyond administering medication to caring for the whole person.
"Education might not seem like the most exciting thing we do, but educating people about things like the different types of seizures and first aid is so important," said Thomas. "You never know when you're going to be the person who has to provide first aid for a seizure."
Epilepsy Foundation Texas often connects people with epilepsy to resources like support groups and self-management programs, like those that are a part of the national Managing Epilepsy Well network. The organization is expanding these capabilities through their partnership with CHPPR, implementing community health worker use of CHPPR's Management Information & Decision Support Epilepsy Tool (MINDSET) in their Tyler clinic. MINDSET is an online-accessible program that can generate personalize action plans and additional program or service referrals for patients with epilepsy. The community health workers will help patients navigate this tool and then ensure that they are connected to their epilepsy self-management programs and other services.
"The Tyler clinic is in an area where people couldn't get a lot of this kind of direct support before, but now patients will get the chance to access the MINDSET program and get connected with a CHW to provide additional resources or wrap-around services," said Thomas. "We're excited to get started and we're already looking to expand to other interested clinics."
You can learn more about Epilepsy Foundation Texas on their website.