Community Health Workers Test the Use of an Online Epilepsy Management Support Tool in Clinics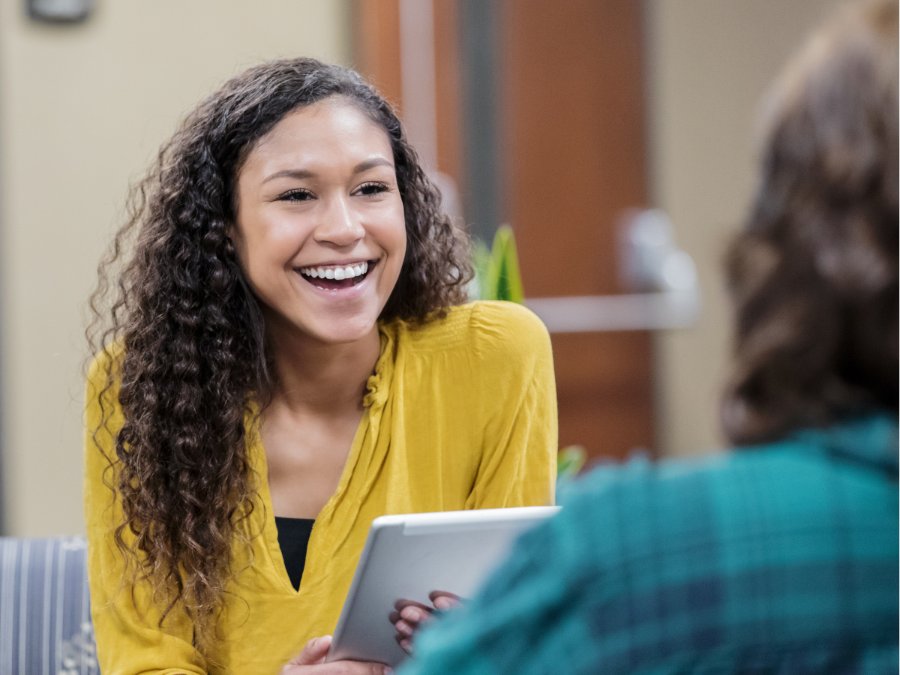 Center for Health Promotion and Prevention Research (CHPPR) Investigators are working with Epilepsy Foundation Texas to test the web-based Management Information & Decision Support Epilepsy Tool (MINDSET) as a Community Health Worker (CHW) delivered intervention in clinics. CHWs can use MINDSET to support clinic patients in self-management of their epilepsy while also providing linkage to additional evidence-based educational and social service programs.
"Epilepsy is a big part of patient's lives, but it isn't the only part," said Denya Ardis, the CHW & MINDSET Grant Manager at Epilepsy Foundation Texas. "The CHWs are able to offer patients full wrap-around services, not just helping them to manage epilepsy directly but also helping them with all the other ways epilepsy affects their lives."
MINDSET was originally developed in 2009 as a decision support program that generates a tailored action plan for a patient's epilepsy treatment based on their self-management behaviors, lifestyle, and social determinants of health. The current version of MINDSET, available in English and Spanish, is an online tool that can also provide recommendations for community services, such as housing, transportation, and financial assistance, as well as recommendations for epilepsy self-management programs, all based on each patient's unique needs.
Specially trained CHWs are able to make personal connections with clinic patients, navigate them through the detailed survey portion of MINDSET, and review the resulting action plan with both the patient and their neurologist. The CHWs can also ensure that patients are connected to their recommended self-management and social service programs and follow up with them to keep them on track with their action plan and additional appointments.
"Everybody is on their own journey and everyone has their own experience," said Ardis. "An epilepsy diagnosis can affect every part of your life, and you might not know anything about epilepsy, you might not have a great support system, you might struggle with anxiety or depression. Our doctors are great, there are also these lifestyle pieces that need to be served."
MINDSET is part of the Managing Epilepsy Well (MEW) Network, a thematic research network of CDC's Prevention Research Centers (PRC) Program. MINDSET provides tailored recommendations to a number of evidence-based epilepsy self-management programs from MEW, including PACES, UPLIFT, and HOBSCOTCH. These programs can help people with epilepsy develop a variety of self-management skills as well as support for social and community adjustment, mental health, and general quality of life.
"People get a lot out of these programs," said Ardis. "They tell us: 'This is what I really need. I have the doctors and the medication but this is what I really needed.' It's been extremely rewarding."
This research was funded by a CDC Special Interest Project Grants (SIP 19-003 and 20-006) from the Centers for Disease Control and Prevention (Managing Epilepsy Well Collaborating Center). MINDSET is the result of a collaboration between the UTHealth Houston CHPPR and the University of Arizona Department of Neurology.
For more information about MINDSET, visit the research page or contact the MINDSET Project Director, Katarzyna Czerniak, at katarzyna.w.czerniak@uth.tmc.edu.