Springer recognized by UT Regents with 2022 Outstanding Teaching Award
Springer is one of 14 recipients of the annual award, recognizing top educators across The University of Texas System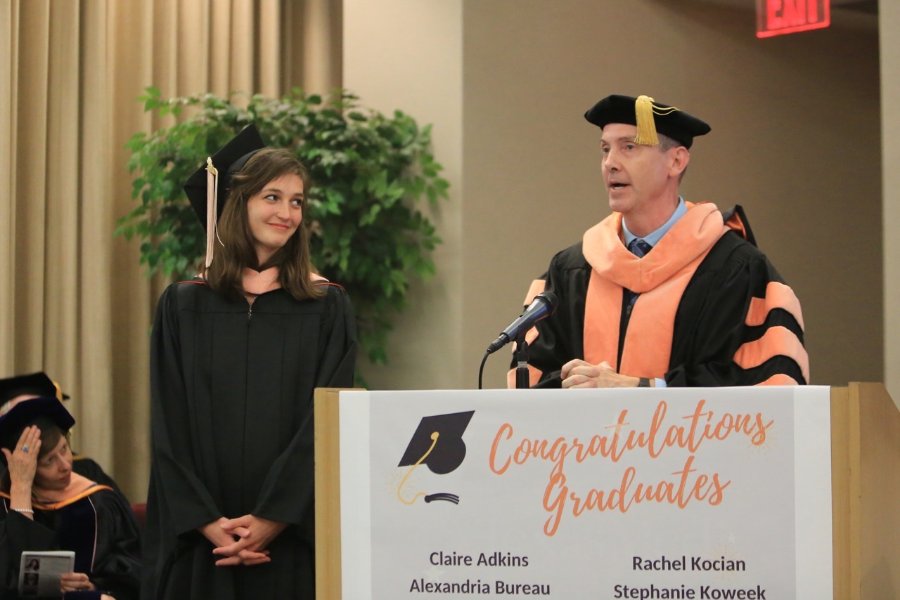 Andrew Springer, DrPH, associate professor, Department of Health Promotion and Behavioral Sciences at UTHealth Houston School of Public Health, has been recognized by the University of Texas Regents as one of the system's Outstanding Teachers for 2022. Springer is one of 14 recipients of the annual award, recognizing top educators across The University of Texas System (UT System) for "their extraordinary dedication to the students" and for equipping students to be future leaders. Each honored educator receives a medallion and an award of $25,000 in recognition of their contributions to student success and learning.
"Teaching excellence is at the core of our mission and helps ensure students with degrees from UT institutions are prepared to succeed in an ever-competitive and dynamic workforce," said James B. Milliken, chancellor of UT System, an organization comprised of eight universities and five independent health science institutions across Texas, of which The University of Texas Health Science Center at Houston (UTHealth Houston) is one.
Recipients will be formally recognized by the Board of Regents at the upcoming board meeting in November. UT System Board of Regents established the annual Outstanding Teachers awards program in 2008 to honor exemplary classroom performance. Nominees undergo a series of rigorous evaluations by students, peer faculty, and external reviewers. The review panels consider a range of activities and criteria in their evaluations of a candidate's teaching performance, including classroom expertise, curricula quality, innovative course development, and student learning outcomes.
"I am extremely honored to have received the UT Regents' Outstanding Teaching Award," said Springer, "I find my role as a teacher - both in the formal class setting and outside of class - to be one of my most rewarding roles as a public health professional. I have aimed to contribute to the quality of public health education both inside and outside the School of Public Health via an intentional teaching praxis that embraces student-centered and practice-based learning."
The School of Public Health is one of six health-focused schools that make up UTHealth Houston. Springer is a graduate of the school of public health, having received his MPH in 1995, and a DrPH in 2000. He served as an assistant professor at the school between 2006 and 2016 when he was made an associate professor, receiving tenure in 2018. He is a member of both the Michael & Susan Dell Center for Healthy Living, and the Center for Health Promotion and Prevention Research.
Reflecting on his experiences at the School of Public Health, Springer credits, "the excellent teachers and mentors at the School of Public Health - both during my time as a student and as a faculty member, for my formation as an educator and for my passion for teaching."
Springer has received a number of academic awards previously, including the School of Public Health's annual awards for Excellence in Teaching (2021), Excellence in Service (2012 and 2020), and Excellence in Academic Advising (2019), an award voted on by students across the School of Public Health, and its campuses.
The UTHealth Houston School of Public Health congratulates Dr. Springer and expresses its deep appreciation for his dedication to teaching, and to the students he serves!