Working in Public Health: Elizabeth Asonye, MPH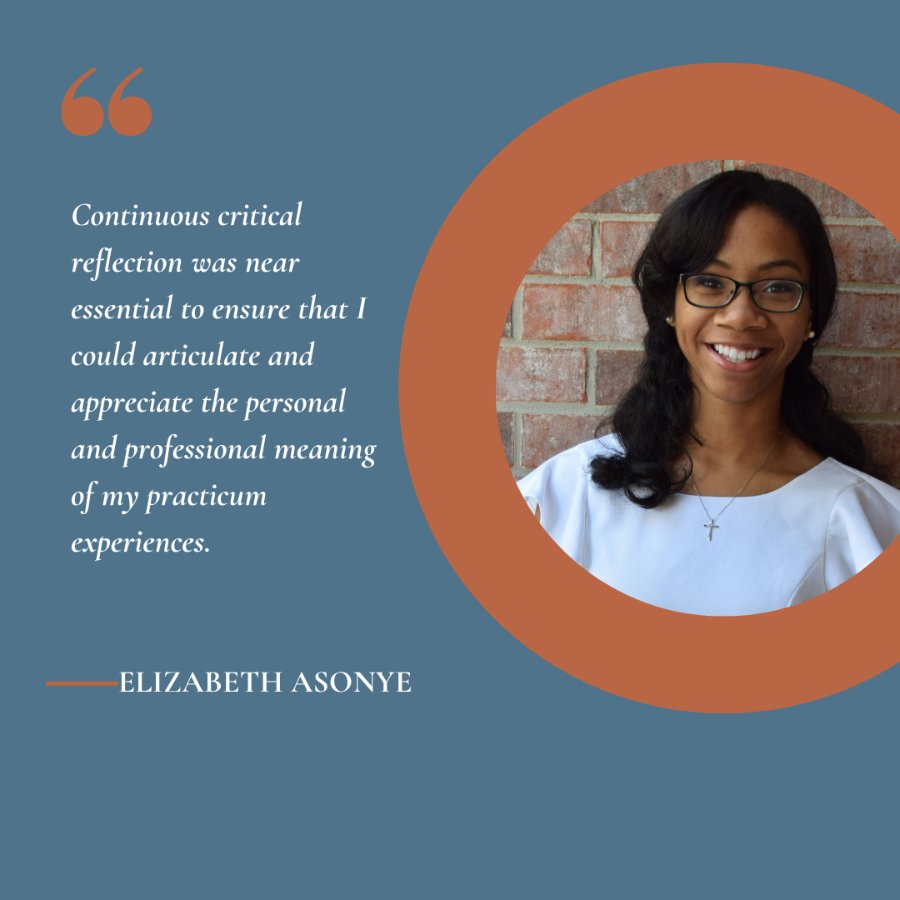 Elizabeth Asonye earned her Master of Public Health (MPH) degree in Health Promotion and Behavioral Science (HPBS) through the bachelor's/master's 4+1 program, which allows students from partnering undergraduate institutions to earn a master's degree in public health in as little as one-year post bachelor's degree. She completed two remote practicum experiences during the Spring 2021 semester, and shares her bridge public health, community health, and clinical medicine with her undergraduate interests in social medicine and the social sciences.
With Dr. Stephanie Sisley at Baylor College of Medicine, Asonye worked in the Children's Nutrition Research Center focusing a project studying early onset childhood obesity. She found this opportunity through Handshake, the online career services platform for the School of Public Health. Through her first practicum experience, she engaged with parents and caregivers of children with early-onset obesity and developed a manuscript for an academic article in addition to a codebook of analysis for the qualitative data.
The second practicum Asonye completed focused on maternal and child health with Ms. Michelle Jones at the City of Brownsville Public Health Department. She found this opportunity by working with the Brownsville campus staff who provided her with a list of local organizations and contact information. As Brownsville has a high prevalence of chronic disease among expectant mothers, her final products focused on health education materials in both English and Spanish. She operationalized theory and methods to bring targeted, culturally relevant health information to the priority population. Mothers in the Brownsville community now have access to culturally relevant information on establishing health pregnancies through diet, physical activity, and chronic disease management (manage high blood pressure, diabetes, and gestational diabetes).
Elizabeth strongly encourages students to plan early and reflect often.
Planning helped with the logistics of planning two separate practica, but also develop relationships with both preceptors and my advisor. Continuous critical self-reflection was near essential to ensure that she could articulate and appreciate the personal and professional meaning of the experiences. Consulting with the faculty mentor often allowed her to stay grounded and talk through applicable theories and methods. "A practicum is valuable because of its practical, applied nature, but remember your academic background and training in progress as your foundation," said Asonye.
To learn more about the 4+1 Program, see Degree Programs: Accelerated Masters on sph.uth.edu.