Crunchy Chicken Salad Recipe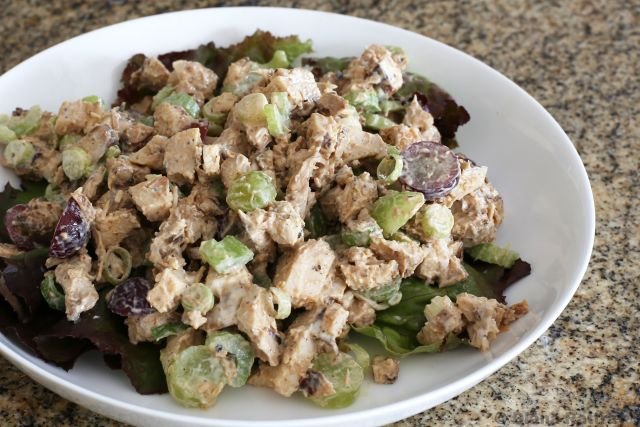 Healthy lunches are easy when you plan ahead! Whip up this Crunchy Chicken Salad tonight and pack your lunches for the next few days!
Crunchy Chicken Salad
Ingredients
2 cups chunked cooked chicken or canned chicken breast, rinsed
½ cup celery, chopped
¼ cup green pepper, chopped
¼ onion, peeled and diced
1 cucumber, chopped
apple, chopped (leave the peel on for added fiber)
½ cup grapes, cut in half
¼ cup fat free yogurt, plain
5 cups spinach
Directions
Use leftover cooked chicken, or cook enough chicken to make 2 cups of chicken pieces.
Put all the ingredients in a large bowl. Stir together. Serve on spinach.
Makes five servings
For each ¾ cup serving: 140 calories, 4.5 g fat, 9 g carbohydrate, 17 g protein