Paso del Norte Region Diabetes Asset Scan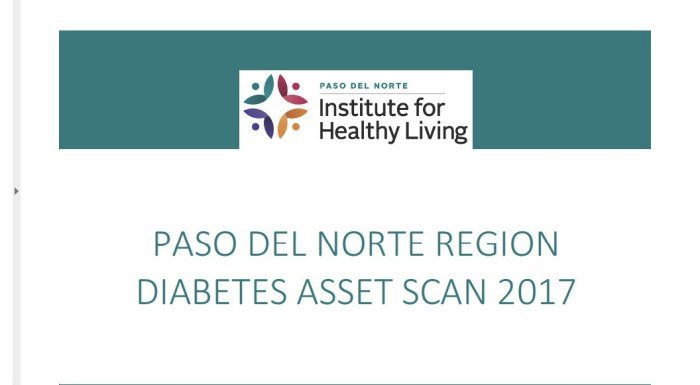 In December 2017, the Paso del Norte Institute for Healthy Living completed a scan of diabetes resources in the Paso del Norte region, including Doña Ana, Luna, and Otero Counties in New Mexico; El Paso and Hudspeth counties in Texas; and Ciudad Juárez. This project was funded by the HEAL Initiative of the Paso del Norte Health Foundation.
The report, PUBLISHED HERE, includes a summary of best practices recommended by the American Diabetes Association and the American Association of Diabetes Educators, a summary of gaps in care, and suggestions for the Paso del Norte region. Accompanying the report is a table that summarizes the resources in the following categories: Primary and Secondary Clinical Care and Federally Qualified Healthcare Centers, Public Hospitals and Clinics, Private Hospitals and Clinics, Diabetes Community and Government Advocates, Health Insurers, Faith-Based Community Leaders, and Online Resources.