El Paso County Opens Application Process for $1 Million in Healthy Food Financing Initiative Funds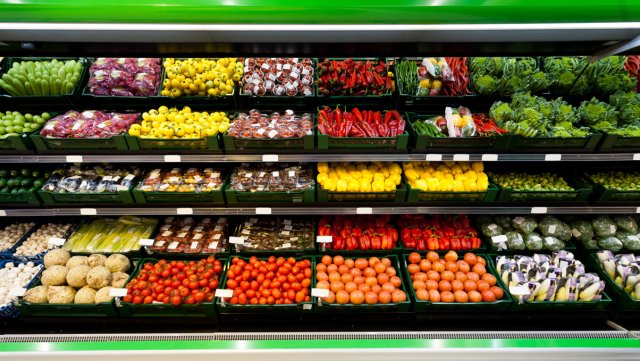 El Paso – El Paso County has broken new ground as the first county in the country to establish a Healthy Food Financing Initiative (HFFI) to increase access to healthy and affordable food. In December of 2018, El Paso County allocated $500,000 of the County Economic Development Impact Fund to start the initiative. With this investment, the County will offer grants and low-interest loans to develop and expand healthy food retail and infrastructure in high-need areas of El Paso County.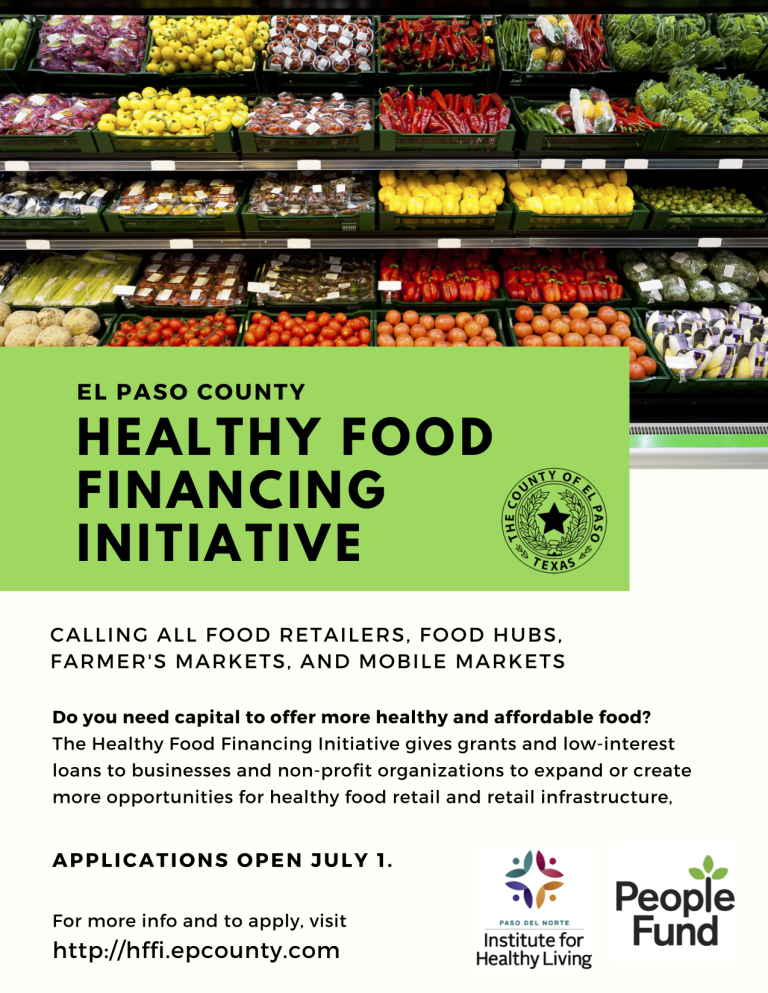 On July 1, Commissioners Court unanimously approved agreements with two HFFI partners to move forward and open applications for the inaugural program. Working with PeopleFund, a Texas-based community development financing institution, the HFFI program will offer $500,000 in low-interest loans in addition to the $500,000 in grants. The partnership with PeopleFund means we can double the amount of funds available for HFFI. PeopleFund also has great experience working with small businesses to help them succeed.
"There is such a huge need to improve access to healthy, affordable food in our county. This new program will drive economic development around healthy food retail," said Commissioner David Stout, who proposed the HFFI as part of the County's Economic Development Impact Fund. "Programs like this not only lead to increased access to healthy food, they create new jobs as well," said Stout.

The Paso del Norte Institute for Healthy Living, a UTEP institute funded by the Paso del Norte Health Foundation, will serve as the food access partner for the HFFI program. "This is a game-changer for food access in El Paso. HFFI will help develop the infrastructure to give more El Pasoans access to healthy and affordable food," said Dr. Leah Whigham of the Paso del Norte Institute for Healthy Living at UTEP. The Paso del Norte Institute for Healthy Living will determine eligibility, assess the projected impact of proposed projects, and evaluate funded projects.
Applications are now open and available online. For more information, prospective applicants are encouraged to visit https://www.epcounty.com/economic/food.htm or to contact the County Economic Development Department at 915-546-2177.
EL PASO HFFI AT A GLANCE
Application Period: Applications open July 1, 2019
Available funds:
$500,000 in grants from El Paso County
$500,000 in low-interest loans from PeopleFund
Eligible Applicants: for-profit businesses or non-profit organizations and may be regional grocery chains, national grocery chains, singular grocery retail outlets, food hubs, farmer's markets, mobile markets, other food retail models offering healthy and affordable food.
Eligible Projects: must benefit low-to-moderate income residents in El Paso County in an area with below-average supermarket density or below-average grocery sales.
Eligible Activities: pre-development, site assembly & improvement, construction & rehabilitation, equipment, staffing, staff training, security, inventory & working capital, marketing & nutrition education.